With three long-established grammar schools operating in Tonbridge, it has earned a reputation as one of Kent's strongest centres of education.
As pupils in the area proved from the latest batch of GCSE and A-Level results, academic attainment levels in the town have been far above national averages.
So with Prime Minister Theresa May signalling her first major policy decision will be to spearhead controversial proposals to overturn a near 20-year ban on creating new grammar schools, it is perhaps little surprise that West Kent has found itself at the centre of the debate.
The area has made national headlines over Tonbridge's Weald of Kent Grammar School plans for an annexe at Sevenoaks that opens next September for 450 girls.
Heralded as the first 'new' grammar for 50 years, its creation has taken a further twist, with Kent County Council pressing for a further grammar school for boys on the site.
In releasing her bold policy, Mrs May has come under fire for contradicting predecessor David Cameron, who had promoted non-selective education – with many senior Conservatives said to be against building new grammars.
Labour Leader Jeremy Corbyn claims the 'Government is heading backward as it will lead to failed segregation for the few and second-class schooling for the many'.
However, Mrs May responded: "For too long we have tolerated a system that contains an arbitrary rule preventing selective schools from being established – sacrificing children's potential because of dogma and ideology.
"The truth is that we already have selection in our school system – and it's selection by house price, selection by wealth. That is simply unfair," claimed the Prime Minister, who felt grammar schools promoted social mobility for those from poorer backgrounds. This has been challenged by some observers as not being grounded in evidence.
As a result, the Kent Education Network (KEN), a campaign group including concerned parents and lecturers, has written to Education Secretary Justine Greening to condemn the Kent Test, which is the county's 11-plus entry exam.
The group's letter read: "Selection is based on the false notion that intelligence is fixed rather than acquired through experience or teaching. No educationalist believes this theory today, and few would say that ability is fixed for life."
Despite the issue proving divisive, the Weald of Kent Grammar School's expansion is being hailed as a positive development by its management.
David Bower, Chairman of the Governors, said: "Our application was first made back in 2012, as it was recognised that there wasn't a selective grammar school in Sevenoaks. As the rules did not allow the creation of a new grammar, the annexe was put forward.
"Around 40 per cent of the girls currently attending the school are from Sevenoaks, with some coming from Sussex and Surrey, so we have been oversubscribed."
On the question of assisting lower income families, he added: "We want to do our part by going into our feeder schools and make sure that children from more disadvantaged backgrounds are not being put off doing the 11-plus or the thought of going to a grammar school. We want to support them as much as possible."
Rosemary Joyce, Head Teacher of Tonbridge Grammar School, said it was 'too early to comment' on the green paper that the Government was preparing on the issue. The Times also approached the Judd School in Tonbridge for comment on the issue, but it declined to do so.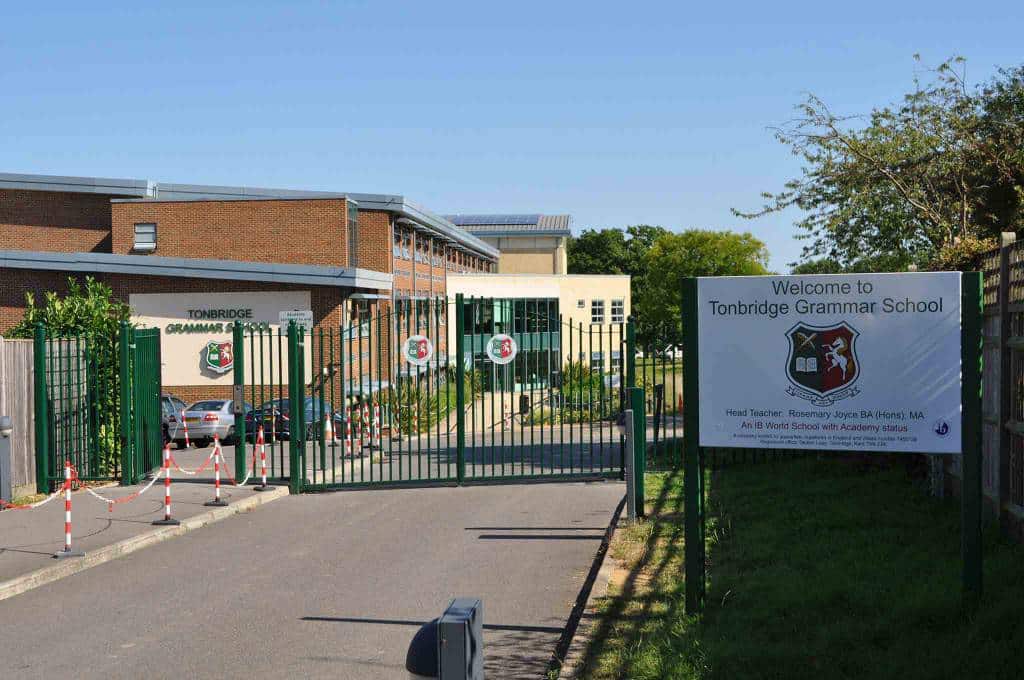 Tonbridge & Malling MP Tom Tugendhat explained he is not against educational selection as part of an overall offering of opportunities for children.
He said: "I think we have the focus wrong on this issue, as we should be looking at education in terms of what is suitable for each young person.
"Some children are more academically minded, some might be more arts minded, but we have to be very clear that we are not going back to the 1950's where there were only two ways of doing things.
"In Tonbridge we have schools such as Hillview that have specialised in the arts and drama, but also gets very good results for English, maths and science," added the MP, who said he would like to see a greater number schools having specialisms including sport and the arts.
Paul Carter, Leader of Kent County Council, believed Theresa May's plans for new grammar schools were vital in providing greater choice in an education system that he felt was presently failing some less academic young people.
He said: "I think it is important that grammar schools are allowed to expand alongside all the other different types of secondary schools.
"We have been quite clear in Kent that grammar schools are for the brightest 25 per cent that need a very differentiated form of academic education to reach their full potential.
"In parts of the county we have enormous stress on existing grammar schools provision where schools have expanded as far as they can go on the sites they are on, which is exactly the reason we are building the annexe in Sevenoaks, we must have the freedom to allow us to do that."
He added a note of warning that the present education system is not proving sufficiently supportive of the lowest 20 per cent of academic achievers who are not being prepared for further education or training.