Scenes of celebration could be seen taking place at schools and colleges throughout Tonbridge as year 11 students picked up their GCSE results.
Though nationally the overall portion of those gaining A*-C grades slipped from 69 per cent to 66.9 per cent last Thursday, there were many strong performances locally.
Notably, this year's results were the last using the present system. This is changing to a numeric one with grades awarded from 9 (regarded as above an A*) to 1 (for the poorest grade). The exam boards say this will offer greater distinction between marks.
Tonbridge School attained some of the strongest figures for the area, as average individual results scored were 7A*s and 3As. Almost two thirds of all grades are A*.
Headmaster Tim Haynes said: "I would like to congratulate the boys on these exceptional results, which are a testament to their hard work, and the dedication of all the staff."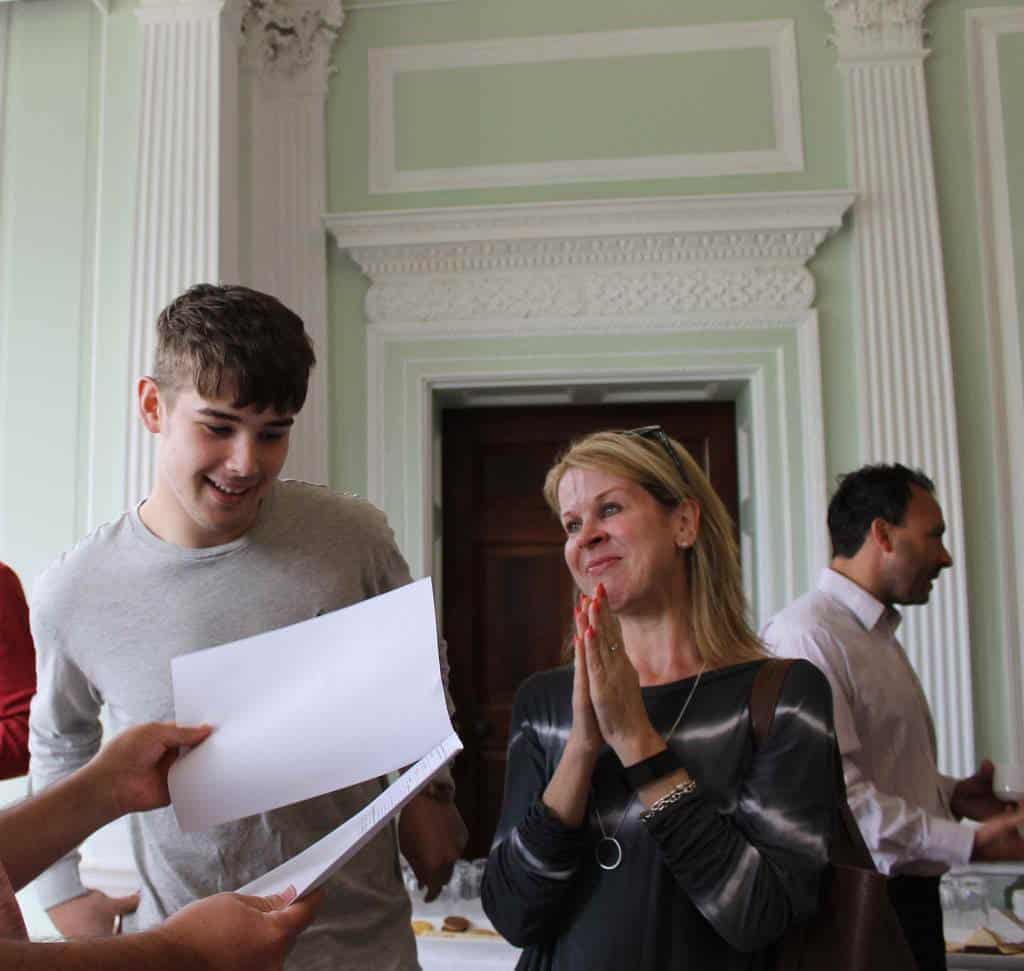 Figures for The Hayesbrook School showed 63 per cent of students achieved an A*-C grade in English and maths, with 61 per cent achieving 5 A*-C grades overall.
Mrs Maureen Johnson, Headteacher at Weald of Kent Grammar School said its students scored a 100 per cent success rate in mathematics and English.
She said last year's outstanding results had been maintained, with 23 per cent of all entries from 152 students gaining an A* and 55 per cent achieving A*.
Students at The Judd School also celebrated another excellent set of GCSE results, with more than half of all entries being graded A* for the third successive year.
All 131 students achieved 5 A*-C grades (or better) with over 90 per cent achieving 5 A grades or better.
Headmaster Robert Masters said: "I am delighted to congratulate our students on their achievements at GCSE, which are a fitting reward for their commitment and intelligence."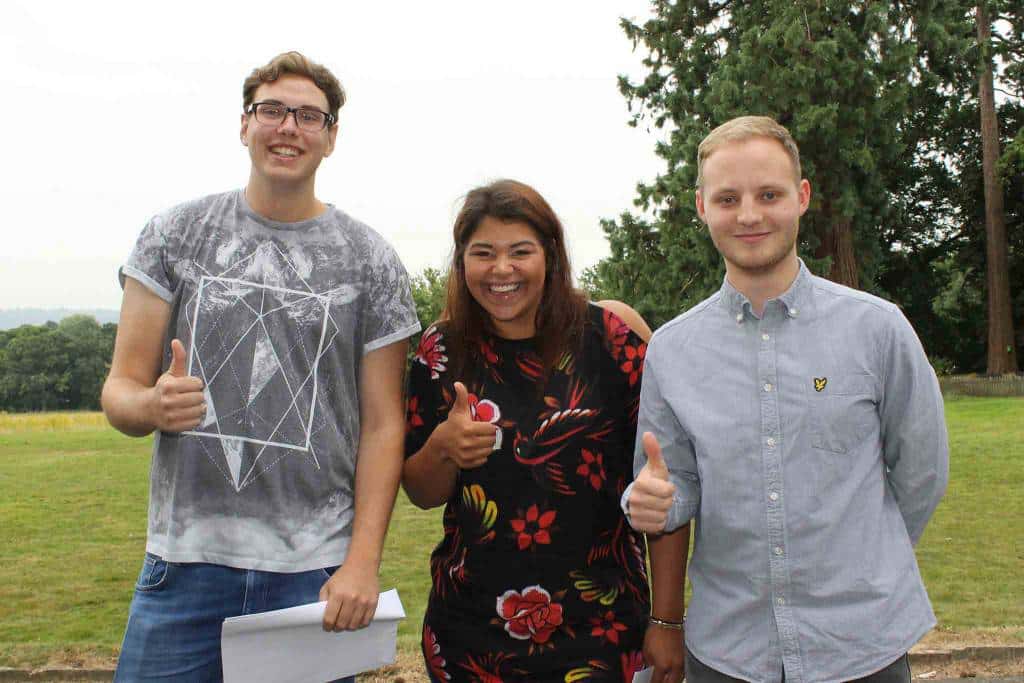 Hillview School for Girls reported 60 per cent of students achieved C or above in both English and maths, with a number of notable individual achievements in visual arts subjects.
Head teacher Hilary Burkett stated: "The school has maintained its reputation as a high performing non-selective school with these fantastic results."
There was also cause for celebration at Hugh Christie Technical College where, despite a national decline, the percentage of grades awarded at A and A* doubled.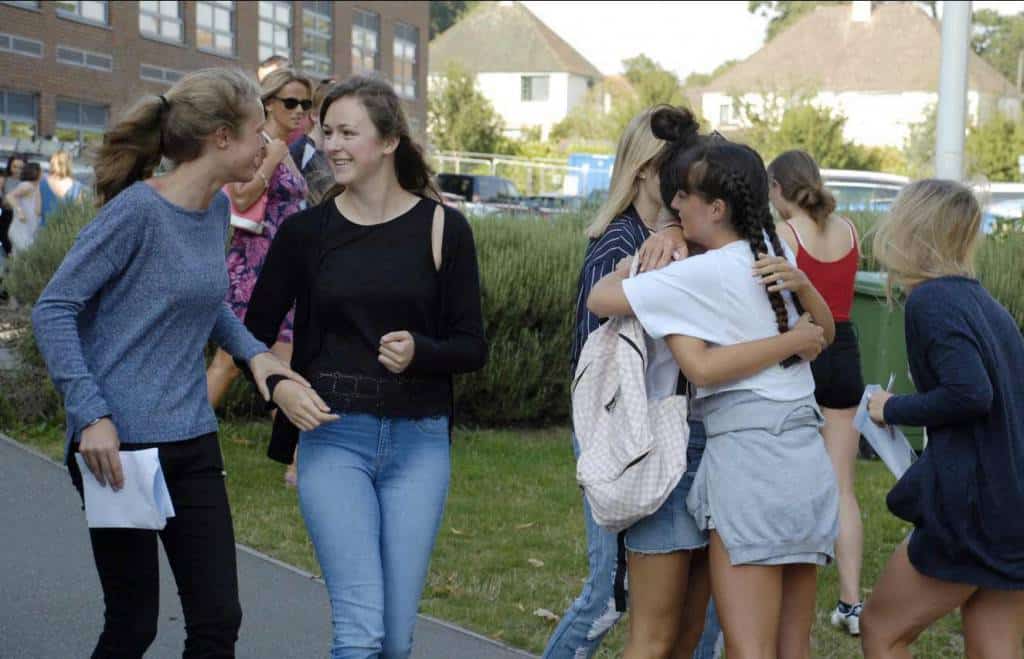 Students at Tonbridge Grammar School also gained impressive results, which improved on last year's figures. All candidates gained 8 or more A*- C grades including English and mathematics, 79 pupils gained ten or more A or A* grades with 20 pupils having achieved ten or more A*s. Overall, 62 per cent of all GCSE results were at grade A* and 89 per cent at A*or A.
After being ranked as one of the top mixed ability schools in Kent last year, Sackville School in Hildenborough achieved outstanding GCSE results with 81 per cent of students achieving five or more passes at A*-C including Maths and English. This is 10 per cent up on last year and 14 per cent above the national rate. Headmaster, John Hewitt, said: "As a mixed ability school these results exceeded expectations in many cases."