Bus company Arriva have announced they are axing more services that take local children to school from the start of next term.
The decision to cancel another two routes into Tunbridge Wells has been taken because the services carry 'insufficient passengers'.
From September 4 the following services will no longer be available:
220/221: The villages of Addington and Wrotham, north of Sevenoaks, to Bennett Memorial School in Culverden Down, Tunbridge Wells.
267/268: Hawkhurst and Cranbrook into Tonbridge and Tunbridge Wells.
Earlier, Arriva cancelled the 228/229 service from Crowborough's Jarvis Brook and Alderbrook into Tunbridge Wells – a route that includes the village of Eridge.
The company has made the cuts, which will particularly affect students in rural areas, after undertaking a review of its services.
Arriva insists that it is not planning to make any more changes to local services in 'the forseeable future' – though it adds that it is always looking into viability.
Arriva's Marketing Manager, Richard Lewis, said: "Like all bus companies, we are a commercial business that is required to operate profitably.
"The services we have had to withdraw were carrying insufficient people to cover the cost of providing them, and we are no longer able to sustain losses on these routes."
Mr Lewis admitted that because schoolchildren pay reduced rates, such routes are automatically more financially stretched than those used by adults paying full fares.
Students can apply for Young Person's Travel Passes, which are issued by Kent County Council solely for pupils who live in the county.
"Children using the Young Person's Travel Passes will generate less revenue," he said, "and the school buses aren't used by adults."
The pass, which can be used all through the academic year from September 5 to July 31, costs £270, or £100 if the pupil receives free school meals.
The loss of the Crowborough service had already been announced on July 1, and within ten days another bus company, Seaford & District Motor Services, said it would step into the breach and run a half-hourly replacement service for Tunbridge Wells – also numbered 228/229.
The Sussex-based company has said it will accept the Kent bus passes. For more information on the details, call 01273 510181.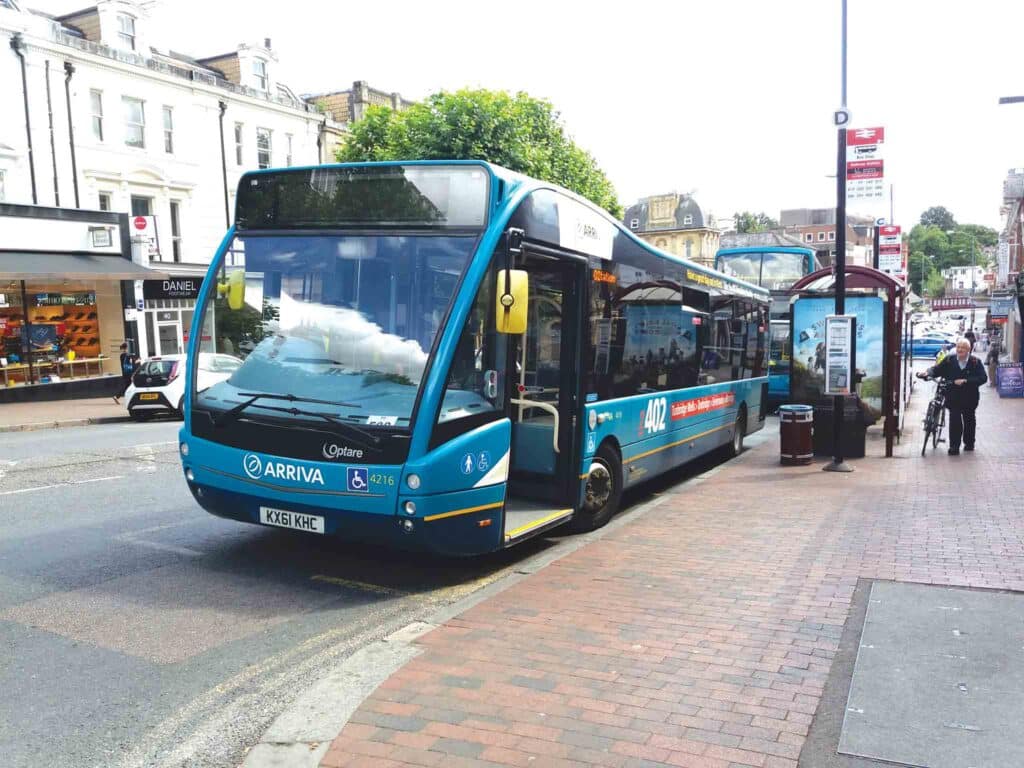 In addition, the Brighton & Hove bus company will continue to run a half-hourly service that links Tunbridge Wells, Eridge and Crowborough on its way to Brighton.
Kent County Council reacted swiftly to cover for the loss of the 267/268 serving Hawkhurst and Cranbrook.
It will now be taken up by another operator, Hams Travel, based in Benenden, who have said they will also take the passes.
Mr Lewis added: "In the case of services 267 and 268 between Hawkhurst and the schools in Tonbridge and Tunbridge Wells, these were run under contract to Kent County Council and they have awarded the contract to another operator to ensure continuity."
The 220/221 buses from north Sevenoaks had already been run by another operator alongside the Arriva service for several months, and it will continue to do so.
Two other school networks serving Sevenoaks, the 502 from Riverhead into Tonbridge and Bennett Memorial and the 562 from Dunton Green into Tonbridge, have undergone minor changes.