Today this newspaper breaks with tradition and publishes on the front page a cartoon that illustrates the stand-alone position that Tunbridge Wells took in last week's EU Referendum.
The borough was the only one in Kent to come out in favour of Remaining in Europe and was one of only a handful in the south east, outside of the capital, to take that route.
Countywide the vote was 59 per cent Leave with 41 per cent Remain. In Tunbridge Wells it was very different with Remain on 55 and Leave on 45.
Yet again Tunbridge Wells demonstrated that on certain levels it has little in common with its neighbours and reinforces its Wikipedia entry 'as being the archetypal conservative Middle England town'.
Residents know it as an affluent place more readily identified today with London, where there was also an overwhelming vote to Remain, than with its Kent neighbours. The tag 'Little London' might now be more appropriate for the town.
Twitter lit up when the results were announced. Andrew Steadman declared: "It's so Tunbridge Wells to be different from the rest of Kent."
Patrick Thompson said: "We're building a wall. Becoming an independent state, introducing a new currency and waiting for all this to blow over."
Bobby Bewl wrote: "There's something about Tunbridge Wells that makes it different to its neighbours."
There certainly is something different about our town. But whichever way any of us voted, let's remember one thing: To survive we have to live in harmony with our neighbours. It's good to vote but not to gloat.
The cartoonist…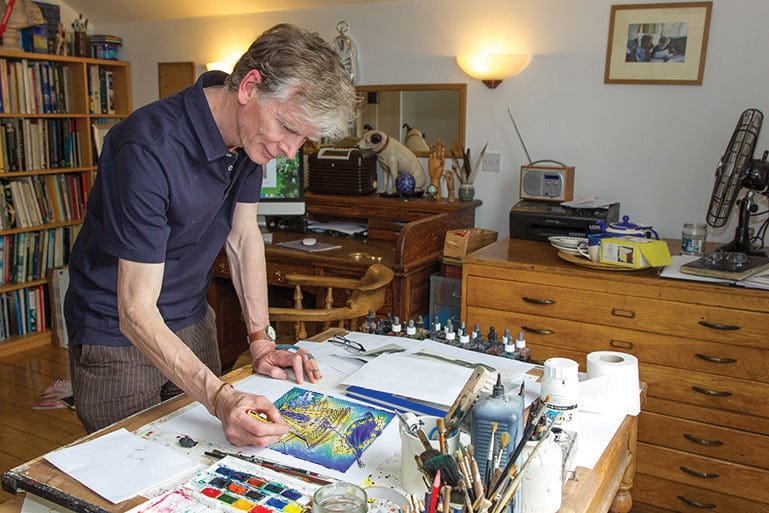 The man commissioned to create our exclusive front page illustration is the Tunbridge Wells based cartoonist Chris Burke. He has worked for everyone from the BBC to Vogue, including The Sunday Times and Times. He has also been Cartoonist of the Year.