The diversity of Tunbridge Wells was celebrated in the sunshine inside Calverley Grounds on Sunday [July 1] for Mela Festival.
More than 2,000 attended the 13th edition of the free event which features live music, food and dance.
Mela was organised by Kent Equality Cohesion Council with the support of Arts Council England.
Gurvinder Sandher, festival Director, said: 'I am humbled by the positive support provided by those who attended.
'A lot of time and effort goes into putting on the event, so it is very rewarding to see so many people come out and support it and enjoy themselves.'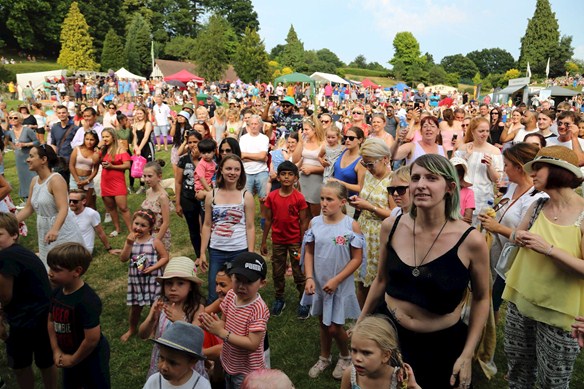 Bhangra
Temperatures peaked at a balmy 25�C but crowds were still happy to wear fancy dress, with a Chinese dragon and giant policeman spotted around Calverley.
The Mela Festival was headlined by bhangra star PBN who had the crowd up and dancing to before tribute act Mars Live performed the hits of Bruno Mars.�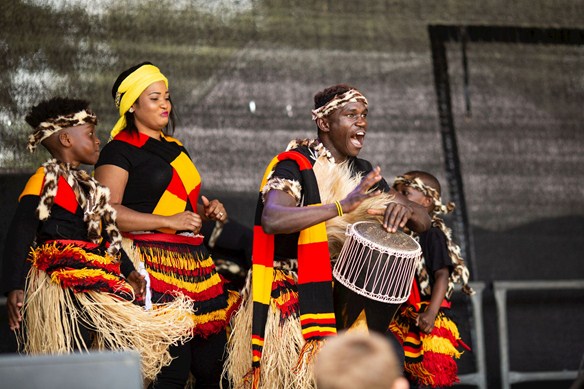 The stage also played host to a diverse range of acts including South Indian dance outfit Sahrudaya, ukulele band Uklear Fall Out and Tunbridge Wells' very own Paul Dunton Orchestra and local reggae artist Jack Curtis.�
Other acts included Syrian musicians Jamal & Alaa African-Indian band The Folkin Fusion Collective.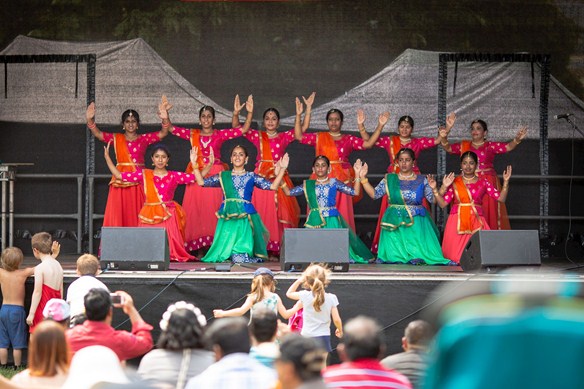 Off stage the Chinese Lions entertained the audiences as did the Chappal, an interactive show which was produced by Nutkhut and the Bureau of Silly Ideas.
Alongside the entertainment there was an array of food including Indian, British, Thai, Chinese, Spanish, as well as doughnuts and fudge.
There were also free artistic workshops for children to enjoy.
Mr Sandher added: 'I believe passionately that the Tunbridge Wells Mela Festival is an excellent example of the positive difference the arts can make in bringing communities together and celebrating our shared values.'