In every town, there's a core group of people who in some shape or form have an impact on the lives of those in their community.
Tunbridge Wells is, of course, no exception. These people might be leaders in a variety of fields from business to politics, education to music and everything in between.
The Times this week publishes its own power list of men and women who have earned the right to be recognised as remarkable individuals on the local or national stage.
The list has been compiled after soundings were taken among those whose views and judgement we respect and trust.
Out of that research has come a list of 20 names of those who make a measurable, significant difference to our world; people who are successful and stand out from the crowd.
The first local power list was published by our sister title So Tunbridge Wells magazine in 2008.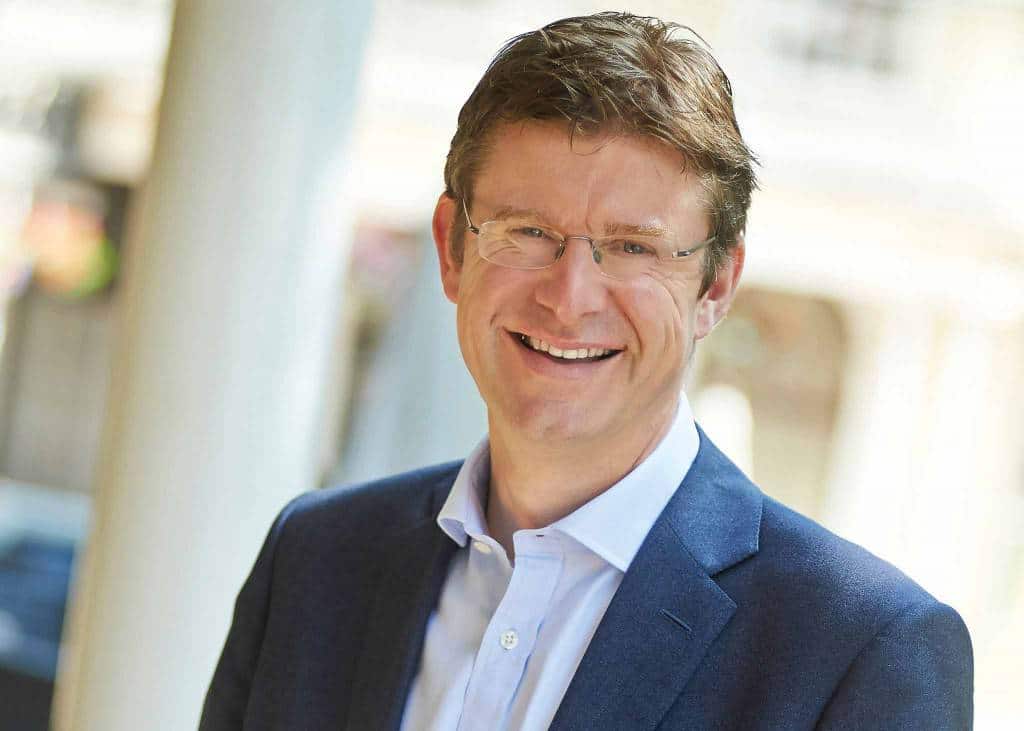 1. The Rt Hon GREG CLARK
MP and Secretary of State for Communities and Local Government
What a few weeks it's been for the town's leading political figure. Greg Clark was returned as our Conservative MP with an increased majority and 59 per cent of the vote, then days later was singled out as a 'rising star' when appointed Communities Secretary which gives him a cabinet place in the government reshuffle. His areas of responsibility include supporting local government, housing, planning and building, communities and neighbourhoods, local economic growth and fire. He has held a series of ministerial posts all of which have centred around his knowledge of decentralisation and economic growth in cities. He was elected MP for Tunbridge Wells in 2005 and lives in the town with his wife and three children. Next stop Number 10?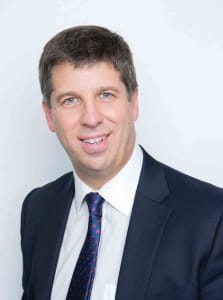 2. JONATHAN SMITHERS
President of the Law Society
From July, Jonathan Smithers will hold the prestigious title of president of the Law Society, the independent professional body for solicitors. The CooperBurnett partner will 'champion and lead the profession' on the national and international stage, having been voted in as deputy vice-president which led to him being vice-president and then president. Jonathan Smithers has been involved in local law societies for more than 25 years and was president of Kent Law Society in 2007/2008. He joined CooperBurnett as a trainee lawyer in 1984, qualified two years later and became an equity partner in 1990. He now heads up the residential property team.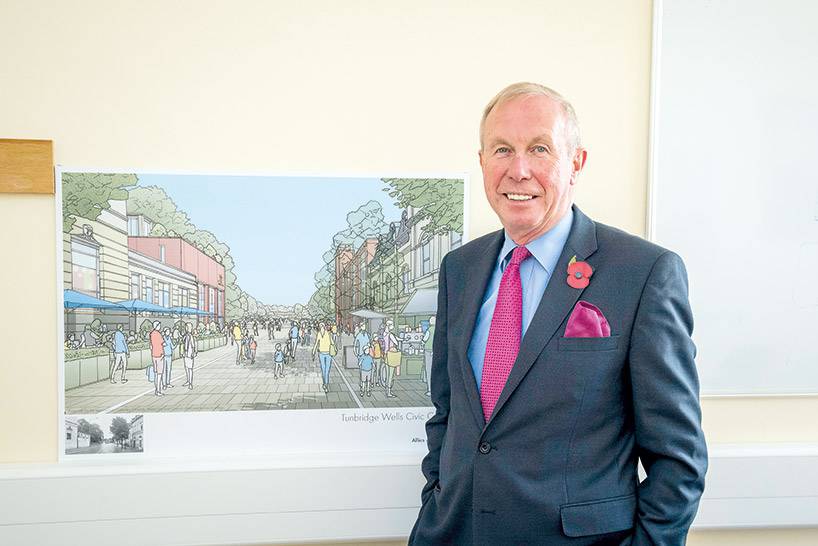 3. DAVID JUKES
Leader of the borough council
Not much of consequence happens in Tunbridge Wells without the knowledge or input of Councillor David Jukes. As leader of the biggest elected political group (Conservatives), the buck stops with him when it comes to the council's £70million budget to provide local services and its assets of more than £100million. He was invited to join Speldhurst Parish council in 1988 and served for 20 years. Cllr Jukes was elected to the borough council (Speldhurst and Bidborough Ward) in 1990 and intended to serve for six months. He stood again in last month's borough elections, in which there was an impressive 78 per cent turnout in his ward, with six out of ten people voting for him.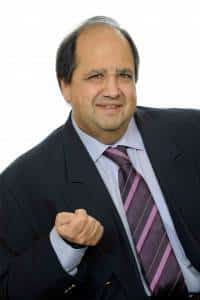 4. KEITH GIBBS
Chief executive – AXA PPP healthcare
This is the man responsible for the biggest number of staff in Tunbridge Wells – 2,100. Keith Gibbs is also the person who kept those staff jobs in the town when, five years ago, the borough council and AXA were both looking to buy the empty Land Registry office. For a while it seemed AXA might leave Tunbridge Wells; then the council pulled out of the deal. AXA PPP is the healthcare arm of AXA in the UK. Keith Gibbs, a maths graduate from the University of Kent, became its chief executive in 2001. He is also responsible for Sun Life, the direct life business of AXA in the UK.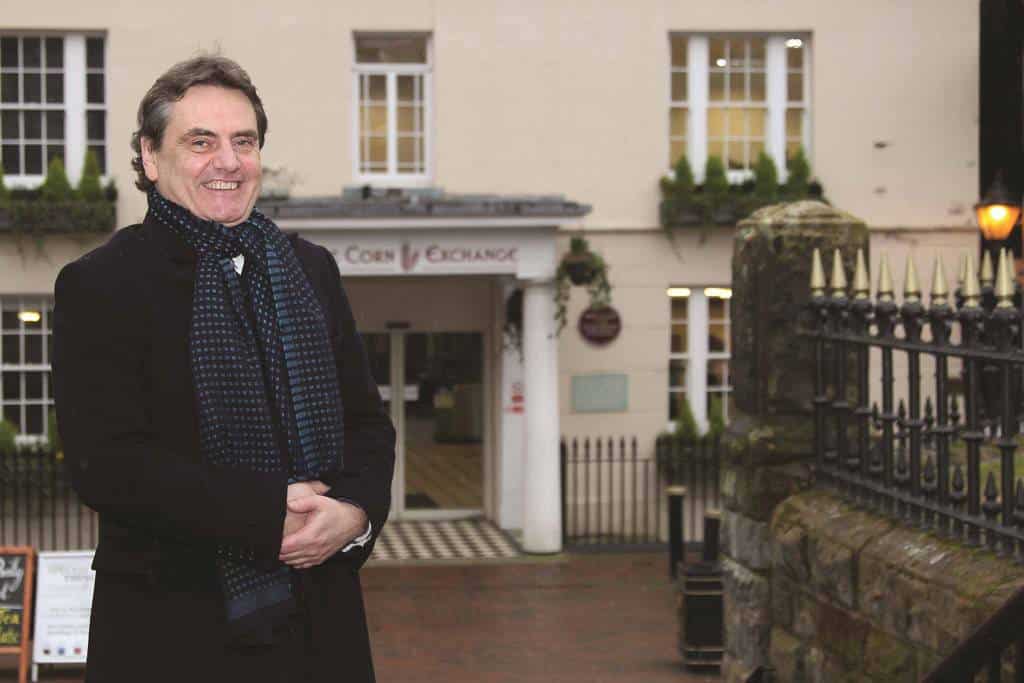 5. CHRISTOPHER NEVILL
6th Marquess of Abergavenny
A marquess stands below a duke, yet above an earl, which makes Christopher George Charles Nevill a real heavyweight when it comes to old aristocracy and influence. Aside from the title, he is one of the biggest local land owners with his 3,000-acre Eridge Park reported to have 100 cottages and homes worth more than £50million. The country estate has been in the family since the Norman Conquest. Christopher Nevill also happens to own the Lower Pantiles, which houses the Corn Exchange, which he is hoping to turn into the Curzon cinema if planning consent is granted. The Marquess prefers to keep a low public profile but is often pretty active behind the scenes.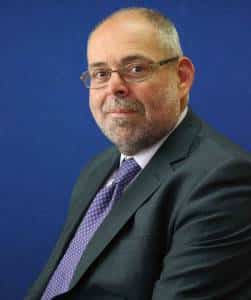 6. GLENN DOUGLAS
CEO Maidstone and Tunbridge Wells NHS Trust
The responsibility rests with this man when it comes to the running of our local hospitals – including the one in Tunbridge Wells. As the 'accountable officer', he's in charge of the overall development and performance of the trust which has an income budget this year of £395million.Glenn Douglas is an accountant who has spent most of his career in the NHS. He is also a governor of a local school. The performance of the trust – and the hospitals it oversees – has been rated as 'requiring improvement' by the chief inspector of hospitals. Each year, about 68,000 people attend A&E at the Pembury hospital.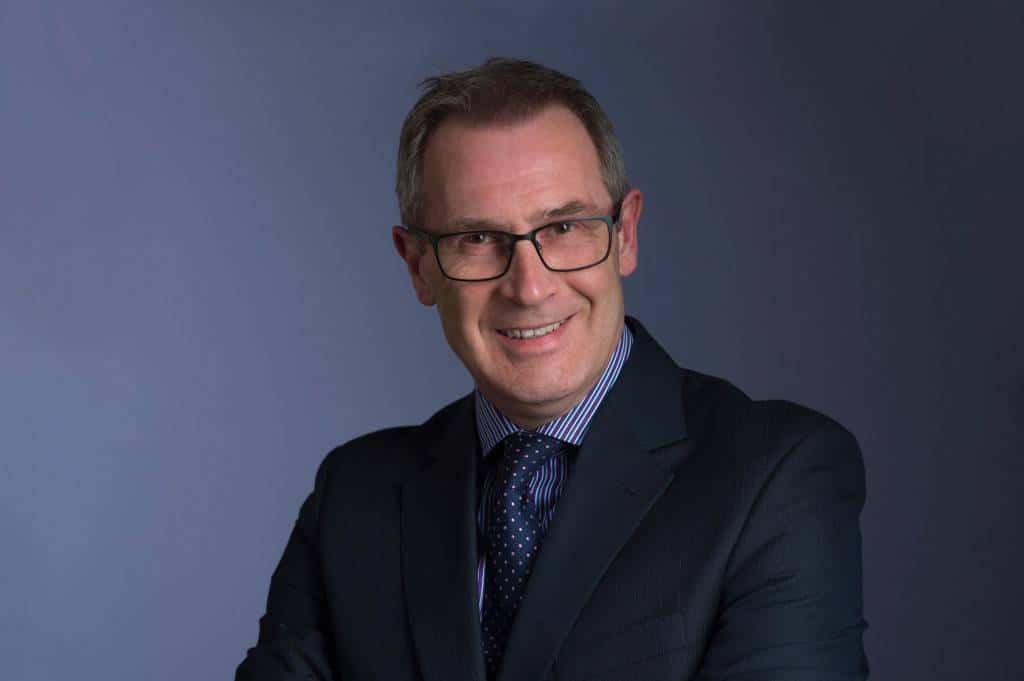 7. GAVIN TYLER
Managing partner – Cripps
With its 320 staff and top industry rankings for its legal expertise, Cripps is the largest law firm in Kent and one of the top 100 in the UK. Making it all happen is managing partner Gavin Tyler who has been with Cripps 31 years and is responsible for operational management and setting the strategic direction. The firm focuses on the real estate sector, entrepreneurial businesses and wealthier families. It supports a range of charitable causes. Revenue grew by more than 15 per cent in the last year to £26million. Gavin Tyler is a litigation specialist who apparently loves 'creative solutions that don't sound as if they come from a lawyer'.
8. DAVE PATE
Borough police commander
Since June last year, just over 21,000 calls have been made to Tunbridge Wells police station, almost 9,000 classed as 999 emergencies. That's a measure of the workload facing Dave Pate and his officers. The latest figures show a 3.5 per cent drop in victim-based crimes across the borough, down 163 (4,521 against the previous year of 4,684). The district commander, who took over the role two years ago, is responsible for all policing matters in an area stretching from Capel and Bidborough in the north to Sissinghurst and Hawkhurst in the south.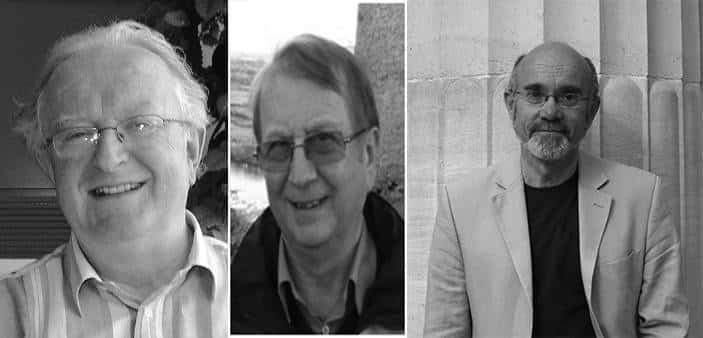 9. JOHN CUNNINGHAM, BRIAN LIPPARD AND CHRIS JONES
Co-chairmen of the Royal -Â Tunbridge Wells Civic Society
These three are the public faces of a society that wields great influence in the town. Originally the aim of the society was the preservation and conservation of existing buildings in the construction boom following the Second World War. The role expanded to represent the interests of all those living and working in the town, in respect of environmental, building, road development and 'quality of life' issues. It holds the council to account and encourages planners, builders and developers to protect our heritage. The society saved Trinity church from demolition and helped with the creation of Trinity Arts Centre. Recently it campaigned to save the Civic Centre as a cultural and civic heart of the town.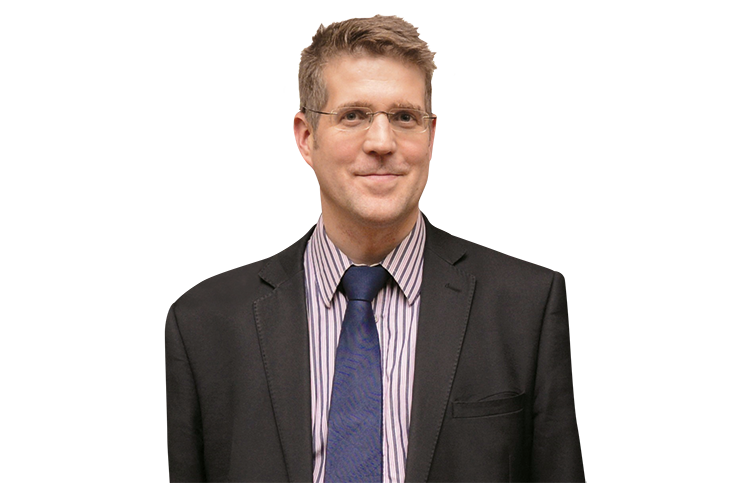 10. WILLIAM BENSON
Chief executive of the borough council
Behind every successful local authority there's someone making sure it all happens. In the case of Tunbridge Wells, that person is William Benson, who stepped into the role in 2009, having been deputy chief executive. He's responsible for the day-to-day running of the council and has led on a number of major projects. He was instrumental in overseeing a process that saw the council's independent Audit Commission assessment improve from a rating of 'weak' to 'excellent'. Tunbridge Wells is one of only two councils to achieve such a distinction.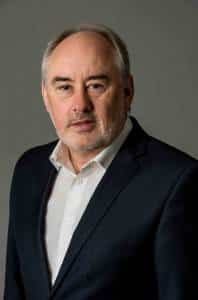 11. IAN FISHWICK
Chief executive – AdDEPT Telecom
The company was started in his bedroom in 2004 and has gone on to become Kent's largest telecoms firm offering data connection, mobile and broadband connection. And in the last few weeks, AdEPT has got even bigger having bought the Hampshire telephony services business Centrix in a deal worth up to £12.5million. It was AdEPT's 20th purchase and means it now employs around 75 people; it has an industry-leading sales to employee ratio. Ian Fishwick is also commercial director of PSNGB, the telecoms industry association for public sector network suppliers. He advises the cabinet office about government procurement for telecoms.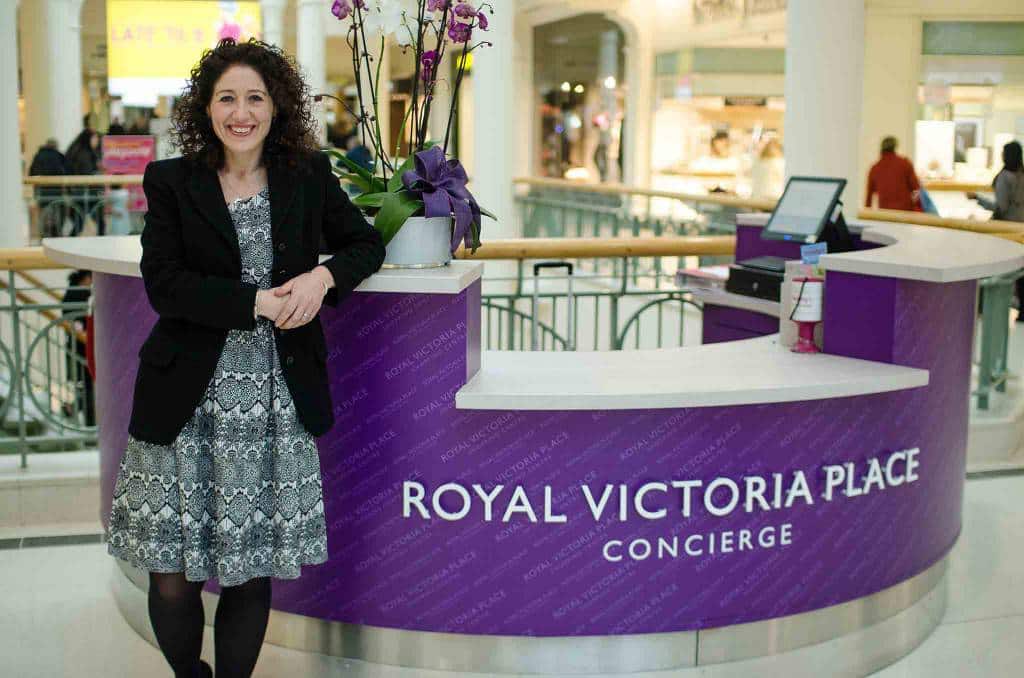 12. NICKY BLANCHARD
Centre manager, Royal Victoria Place
The 316,000 sq ft shopping centre is at the very heart of the town in more ways than one with about 100 retail units and annual footfall of 10.5million. Nicky Blanchard, who oversees a team of 50, took control a year ago, making the centre brighter, airier and cleaner. Sales were up ten months out of 12. In all some 2,500 people are employed at the centre. She chaired a steering group at Christmas which negotiated benefits in the town for traders and residents including some free parking for shoppers. She is about to take over as chairman of the Retail Forum, which was set up to support businesses in the town.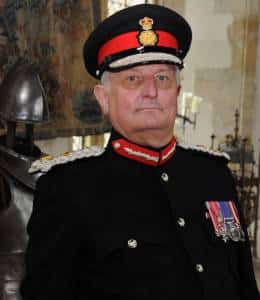 13. Viscount De L'Isle MBE,
Lord-Lieutenant of Kent
Philip John Algernon Sidney, Viscount De L'Isle of Penshurst Place, was appointed Lord-Lieutenant of Kent by HM The Queen and acts as her personal representative in the county. He is responsible for visits by the royal family and heads of state. He retired from the Army as a major in 1979 to manage Penshurst Place Estate, ancestral home of the Sidney family, and birthplace of the great Elizabethan poet, courtier and soldier, Sir Philip Sidney. The original medieval house is one of the most complete examples of 14th-century domestic architecture in England surviving in its original location. Part of the house and its gardens are open for public viewing.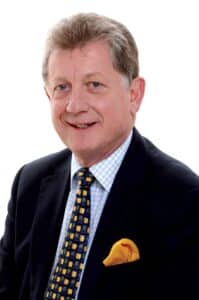 14. RON ROSER
Langton Business Services
Here's a man who quietly goes about providing business advice and guidance to many people on many levels having spent 34 years with Barclays bank, ending up as a southeast region board director. Today he operates a local consultancy specialising in networking with professional practices on business strategy, marketing and networking. He's also chairman of Caxton's Commercial, the largest independent commercial property specialist in the region, partner/host of the popular Muesli Mafia networking group and a member of Kent County Council's investment advisory board, the 'Dragons' Den' for investing regional grant funding for Kent businesses and creating employment.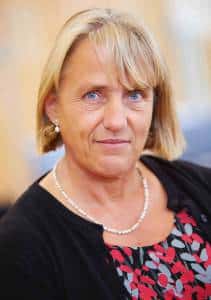 15. SIAN CARR
Principal of The Skinners' Kent Academy
There was much speculation over how this independent non fee-paying school might fare when it was opened in 2009 with 280 students. Today it has 668 students, there are waiting lists for entry and the schools' watchdog Ofsted has said of the academy: "There has been a relentless and successful focus on raising attainment… the tenacious pursuit of excellence is the touchstone of leadership at every level."
Credit for the success goes to Sian Carr and her team. She has been head since the opening day and this September will become executive principal, working across the academy and the new Skinners' Kent Primary School.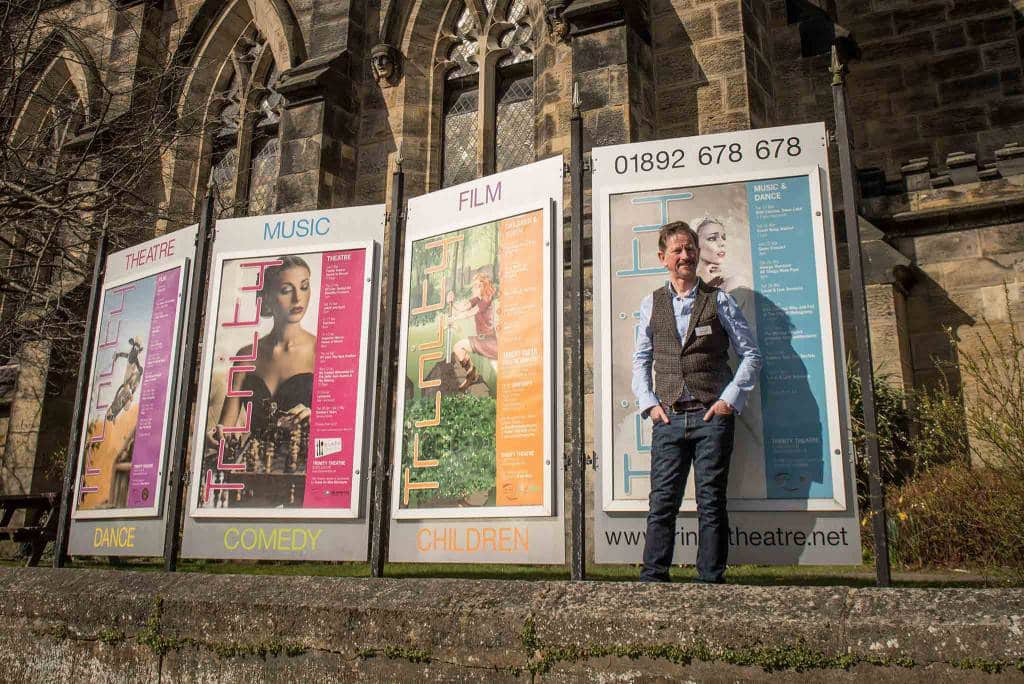 16. JOHN MARTIN
Artistic director – Trinity Theatre
The Stage weekly newspaper said of Trinity that it 'seemed, at last, to be vibrant again'. The person who drew such a comment is John Martin, responsible for 'leading and programming' at the theatre, a cornerstone of arts and culture in the town. He has held the post since 2009. Trinity attracts 50,000 audience members a year by hosting 350 events ranging from the best in theatre and dance through to the biggest names in comedy and music. It has collaborated with everyone from Steven Berkoff to the National Theatre, as well as hosting a diverse range of international performing arts, film and visual arts. The theatre is acknowledged as one of the leading venues in the south east.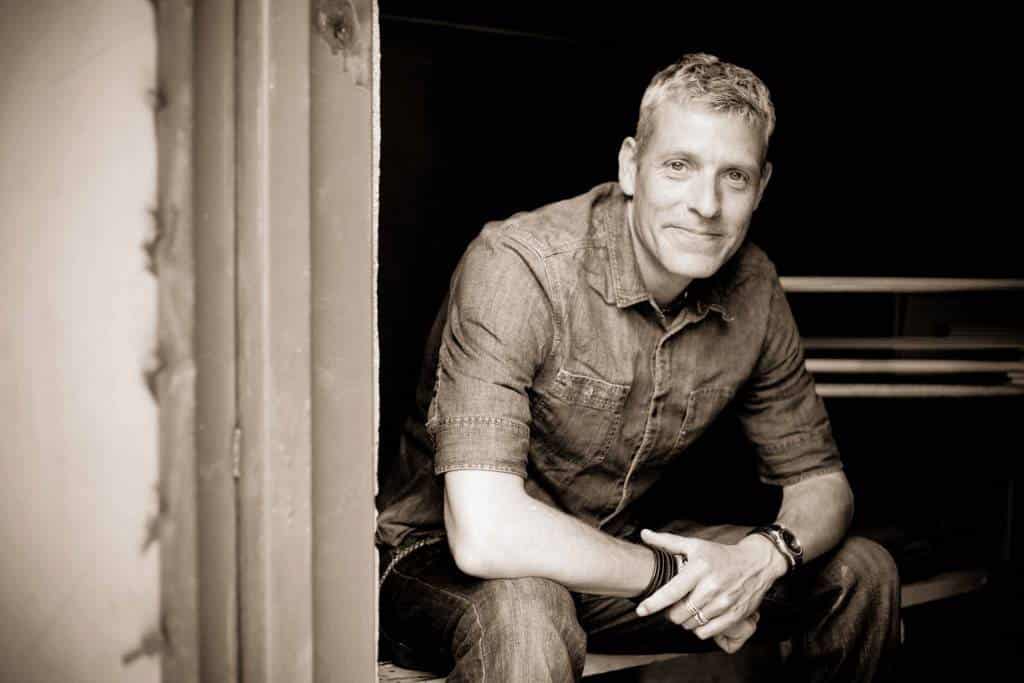 17. JASON DORMON
Bassist and co-owner of The Forum
Tunbridge Wells-born Jason Dormon has more than made his mark in the music world. The bassist, noted for his work in Joeyfat, formed the Rumble Club (1988) with a group of friends fed up travelling to London to watch bands. This led to the opening (1992) of The Forum on the common, that was named NME Best Small Venue (2012) having helped launch acts such as Coldplay, Mumford & Sons and Oasis. Jason Dormon has featured in The Independent newspaper's Happy List, profiling people who make Britain a better place to live. With co-owner Mark Davyd, he is on the board of the Music Venue Trust, which works to protect music venues across the country.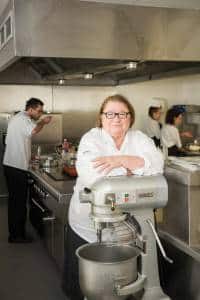 18. ROSEMARY SHRAGER
Chef and TV celebrity
When it comes to food, the highest-profile individual in Tunbridge Wells has to be Rosemary Shrager. She moved here from North Yorkshire two years ago to set up home and open her cookery school on The Pantiles. An accomplished chef and author, Rosemary Shrager is a popular figure around town who has also made her mark on TV reality shows such as I'm a Celebrity Get me Out of Here, Ladette to Lady, where she was a teacher of haute cuisine, and Kitchen Showdown, where she weaned unhealthy fast-food families on to nutritious cuisine. She also relishes appearing in panto.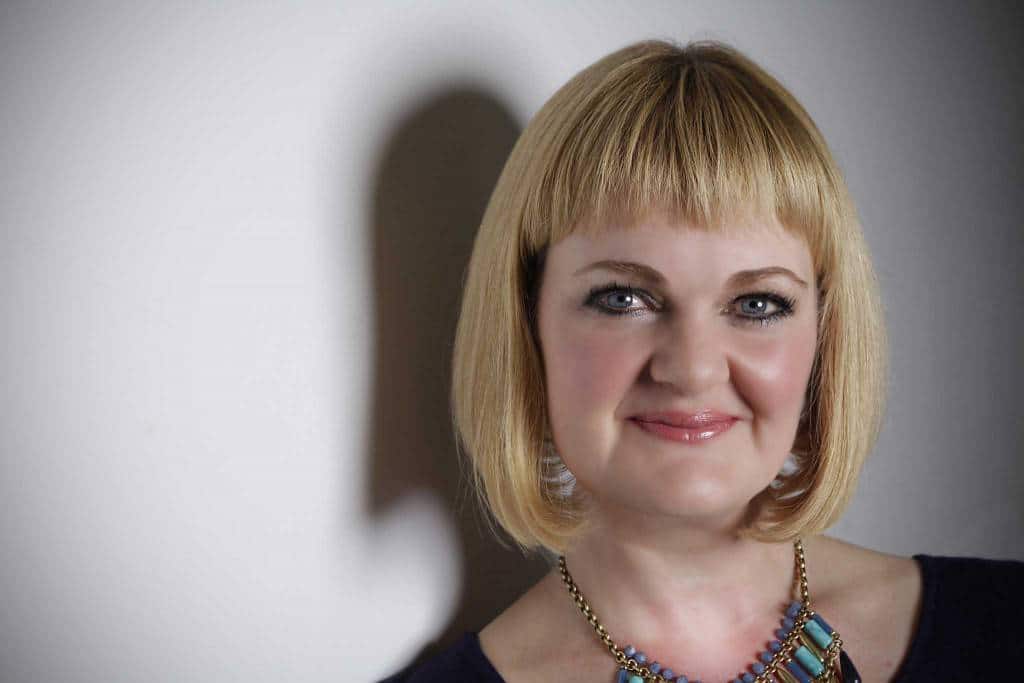 19. CLAIRE WITZ
Chair of Tunbridge Wells Mums in Business
Claire Witz is the driving force behind this community of mums, who all run their own businesses around their children, from across Kent and Sussex. Since it started in 2009 it has grown to become a major networking group. In the early days as few as two people turned up for the monthly gatherings. Today it's about 50. Many had 'traditional careers' in the City, for example, that did not ultimately fit with having a family. Businesses vary hugely and include an artist (Claire Witz), osteopath, plumber, plastic surgeon, cake baker, interior designer and psychotherapist. At the regular meetings they network, socialise, share information and learn business skills.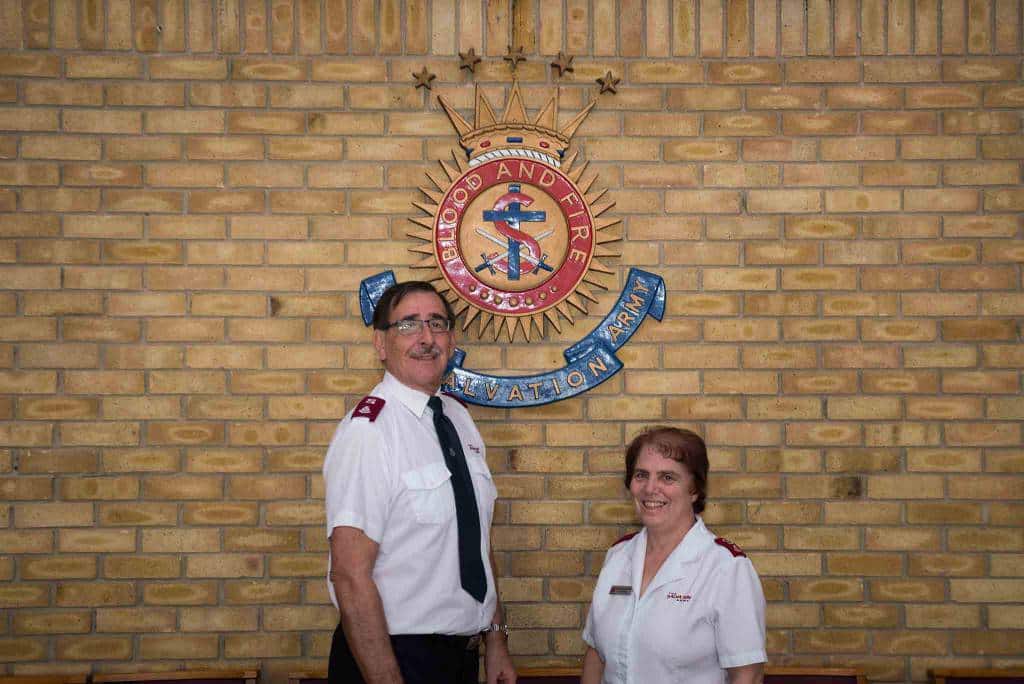 20. DAVID AND LINDA SQUIRELL
Salvation Army
Between them, David and Linda Squirrell have worked 70 years full-time for the Salvation Army Christian church and charity. Both are now majors in Tunbridge Wells and are responsible for day-to-day operations in an area reaching out to Crowborough and Sevenoaks. They work with other members of their church in Bayhall Road, to 'transform the lives' of people in their community including the homeless, elderly and the young. With their distinctive blue uniforms and brass bands, they have become familiar figures in towns and villages since the international church was founded 150 years ago.