With thousands of children about to return to or begin at a new school, this time of year can be testing for both pupils and parents. PTA UK, a national charity based in Tonbridge which supports Parent Teacher Associations nationwide, has devised a new campaign entitled Be School Ready. Here its Policy and Communications Director, Michelle Doyle, who is also a mother of two, offers her advice on how both you and your children can stay calm
"The first day of school is almost here and families all over the country are anticipating this major event. Some will be feeling excited and some will be nervous. This is understandable – it's a big step for your child, and for you, too.
The great thing is there are plenty of simple things you can do to prepare as a parent and to help your little ones get off to a great start to school life – or support them if they are starting at secondary school.
We know parental participation in education is crucially important if our children are to reach their potential.
The good news is that as well as following the tips, being positive, calm and enthusiastic about school goes a long way, and can make a big difference to how your child gets on. Good luck!"
For more information visit www.pta.org.uk/BeSchoolReady
---
Get excited – If your child is about to start reception, prepare them in advance by reading a book about starting school together, or talking to friends with children already there.

Dress-up – get little ones to practice putting on and taking off their new uniform and school shoes.

Label everything – However you choose to do so, whether it's sewing, sticking or ironing on names, make sure they're included on every item. Labels with pictures are great for children who can't read their names yet.

Uniform – It's a good idea to stock up on some spare uniform as reception class can be a messy time, but it's easy to lose track of your items when you step up to secondary school, too.

Be positive and calm – Children pick up on anxiety, so if you seem worried then they'll know and may even wonder if they should worry, too. The start of school, whether it's primary or secondary, is an emotional time, but often children are ready to begin the next chapter so go off without a backward glance or long farewell.

They are going to be tired – The first year at school is such a change for young ones, so prepare yourself for meltdowns – they are completely normal. Help by making sure children (of any age) get as much good quality sleep and healthy food as possible to keep their energy levels up.

Anticipate a flexible schedule – Make sure you know the timetable for the start of term for reception year entrants. Most schools have a phased settling-in approach where the children may only go in for half days in the first couple of weeks.

Do your homework – Get to know what the expectations of the school are when it comes to homework. This will help you to establish a routine as well as positively support your child's learning.

Show your support РGet to know your school and take every opportunity to attend events or parent evenings. For example, school PTAs organise gatherings including f̻tes, quiz nights, wine tastings, cake sales and discos.

Get involved – Why not get to know other parents and school staff by getting active in your PTA, or volunteering at school in other ways? Children are more enthusiastic about school life if they see their parents being part of it, too.
TOP TIPS FOR HEALTHY SNACKS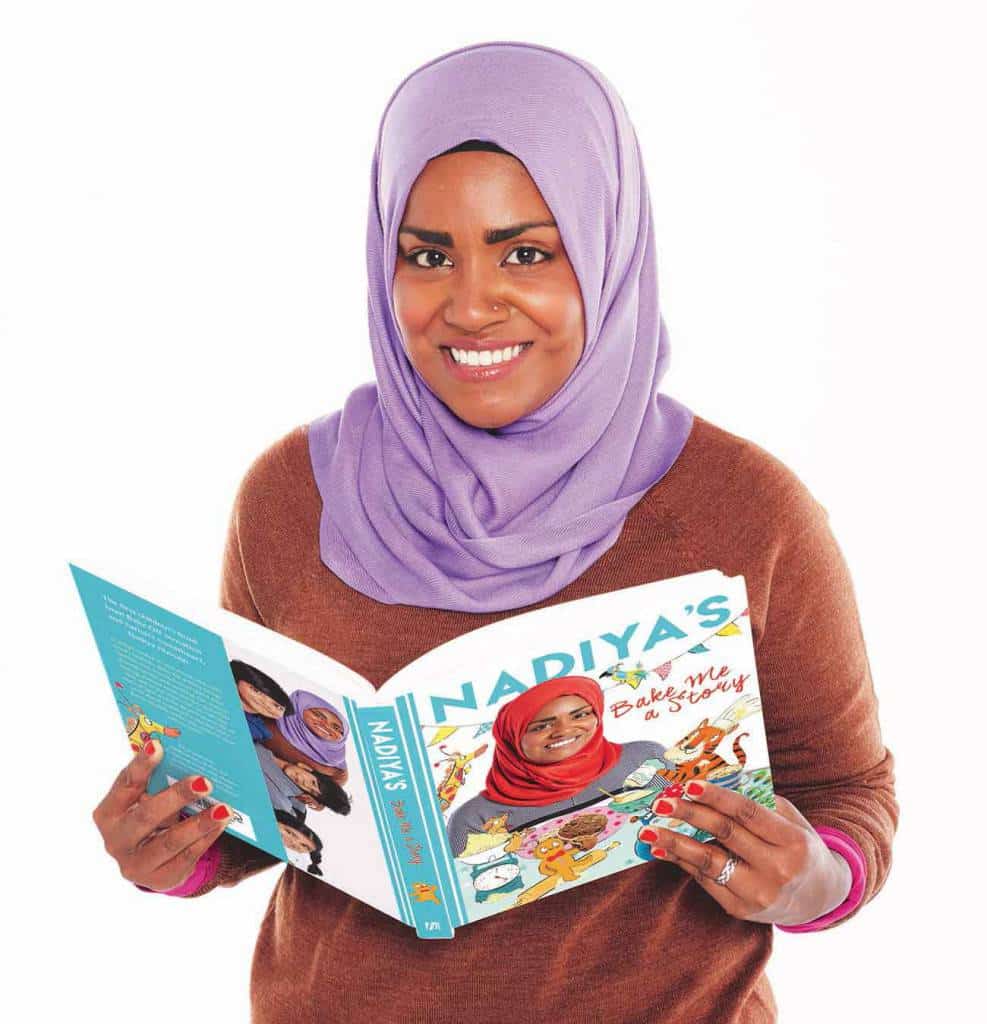 Great British Bake Off star Nadiya Hussain offers some exclusive recipe ideas that can be made in advance or prepared quickly for school children:
Frozen Blueberry Yoghurt Sticks – take a wooden skewer and pierce about ten blueberries through it. Dip the whole stick into yoghurt and place the sticks on a baking sheet and freeze. Once frozen, take them off the sheet and place inside a freezer bag and store in the freezer

Apple and Peanut Rings – core and horizontally slice a green apple; spread the tops with smooth peanut butter and eat straight away

Houmous Celery Sticks – cut slices of celery sticks about two inches long. Fill the inside with houmous
and serve

Mini Omelettes – whisk up some eggs and add onion, cheese, chives and chopped peppers. Pour the mix into a 12-muffin cupcake tin and bake in the oven. Once cooled these can be stored for a week
With tons of advice to help you #BeSchoolReady, visit PTA UK's dedicated campaign page www.pta.org.uk/beschoolready. You'll find tips on preparing healthy snacks, parent blogs, exclusive offers, information on the value of joining your school PTA and much more