Zylo Performance started with the ethos of giving every child a chance to develop skills they may not even know they have through their after-school drama clubs and workshops.
Their aim has always been to extend the benefits of dance and drama to as many children as possible through entertaining games and activities which boost confidence and communication, which in turn give pupils valuable tools for life.
"Our core principles surround the ideas of creativity and the opportunity for any child to be able to do it," explains Zylo's founder Ryan Barker.
"There are lots of children out there who may not otherwise discover some hidden talent they have in theatre, performance or drama.
"They might not be interested in acting but just want to have fun, and the educational value of what we are doing is often masked within games.
They don't realise they are developing team skills, creativity and their confidence and that's our goal, but at the end of the day the focus is on fun," he smiles.
Now the company is launching its first musical theatre summer schools for seven to 13 year olds, with a choice of two week-long courses in July – one at Skippers Hill Manor School in Five Ashes, near Mayfield, and one at Uckfield Community Technology College.
The children at Skippers will produce a musical version of the Shakespearean favourite A Midsummer Night's Dream as part of the nationwide toast to the 400th anniversary of the Bard's death, while the children at Uckfield will have the chance to stage their own musical from scratch in a separate Create a Musical course.
Both summer schools, which run from July 18-22 and July 25-29 respectively, include acting, singing, dancing, set design and costume making activities and conclude with a big performance on each Friday afternoon.
Ryan Barker started Zylo, which also provides entertainment for parties, events, hotels and care homes, six years ago, in a bedroom at his parents' house in Heathfield.
"I bought a domain name with an email address and started emailing schools about after-school drama clubs," he says. "Buxted Primary School replied saying 'Yes, let's go for it' so we just grew out of that."
Ryan then moved to a proper office, and later Alexandra Bond joined him in running the company after they met and realised they shared the same ideas and visions.
"When I was in primary school I already knew I wanted to act," says Ryan.
"I tried dozens of clubs but one in particular kept me hooked because of the atmosphere, the focus on teamwork and the amount of praise and opportunity given to each member.
"It played a huge part in building my confidence and people skills so I wanted to create that myself for other children."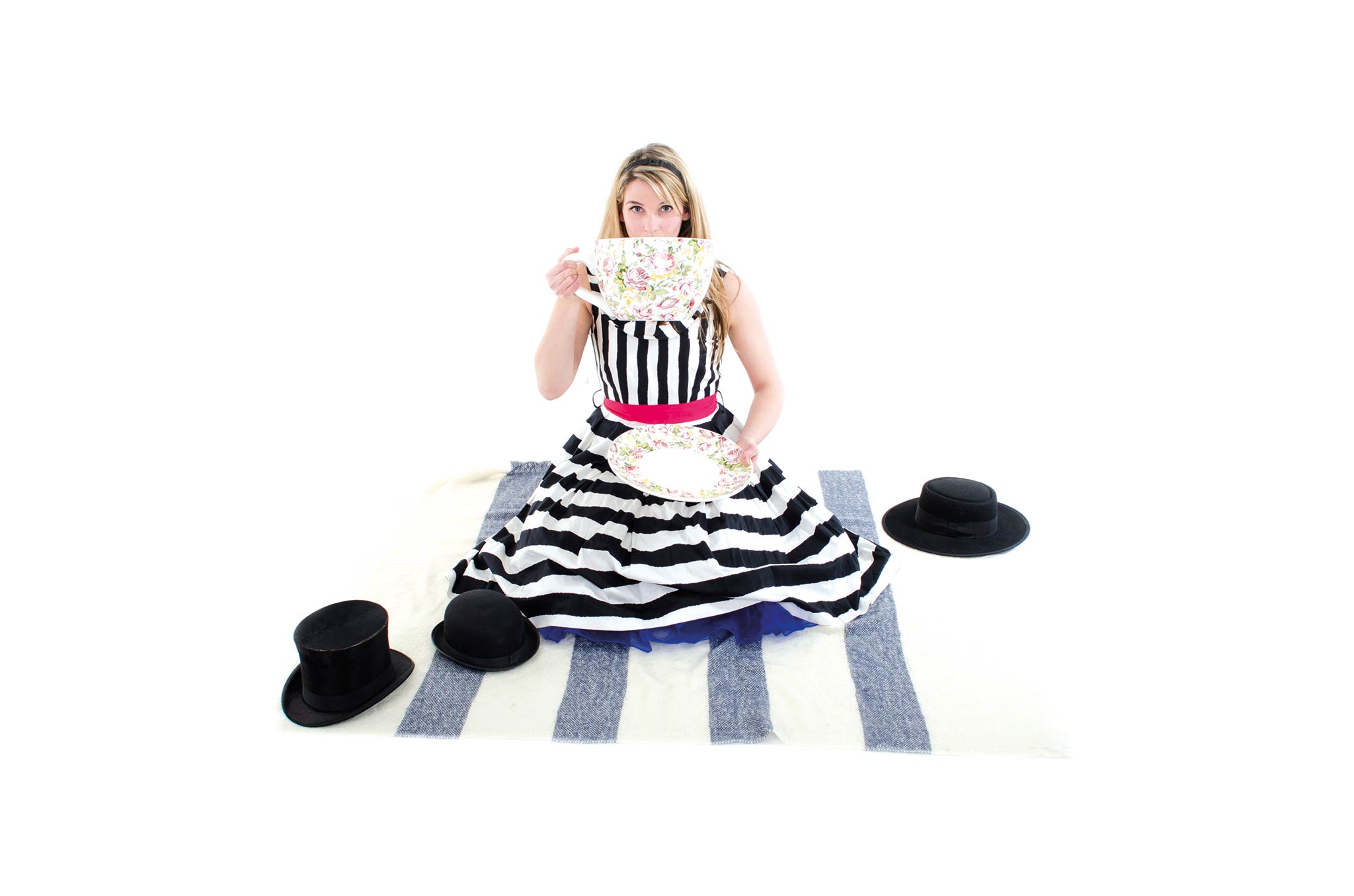 Ryan then studied singing at Brighton's prestigious British and Irish Modern Music Institute (BIMM) and was a member of the National Youth Theatre for six years. He also has ten years' worth of singing and performance grading with the London Academy of Music and Dramatic Arts.
Alexandra also started performing from a young age at primary school and in community productions. She went on to study drama at Uplands Community College and West Kent College before gaining a BA degree in Theatre Studies at Rose Bruford College.
When not working at Zylo, Alexandra is a freelance theatrical teaching artist for West End shows and has been involved in projects at numerous top educational establishments, including Regent's University and Imperial College. She has also worked for drama companies Shakespeare 4 Kidz and Perform.
"Drama really does build confidence," she says, "and it can help with other things as an adult, such as public speaking."
Because Ryan loves filming and special effects, too, he also had the idea of starting a Zylo Summer Film School some years ago and since then it has positively boomed.
"We have grown the number of courses and they sell out virtually every time. We've got about a thousand families on our database now," he says.
This Film School gives attendees the chance to write, direct and star in their own short films over four days, culminating in a proper film premiere for family and friends at a local cinema.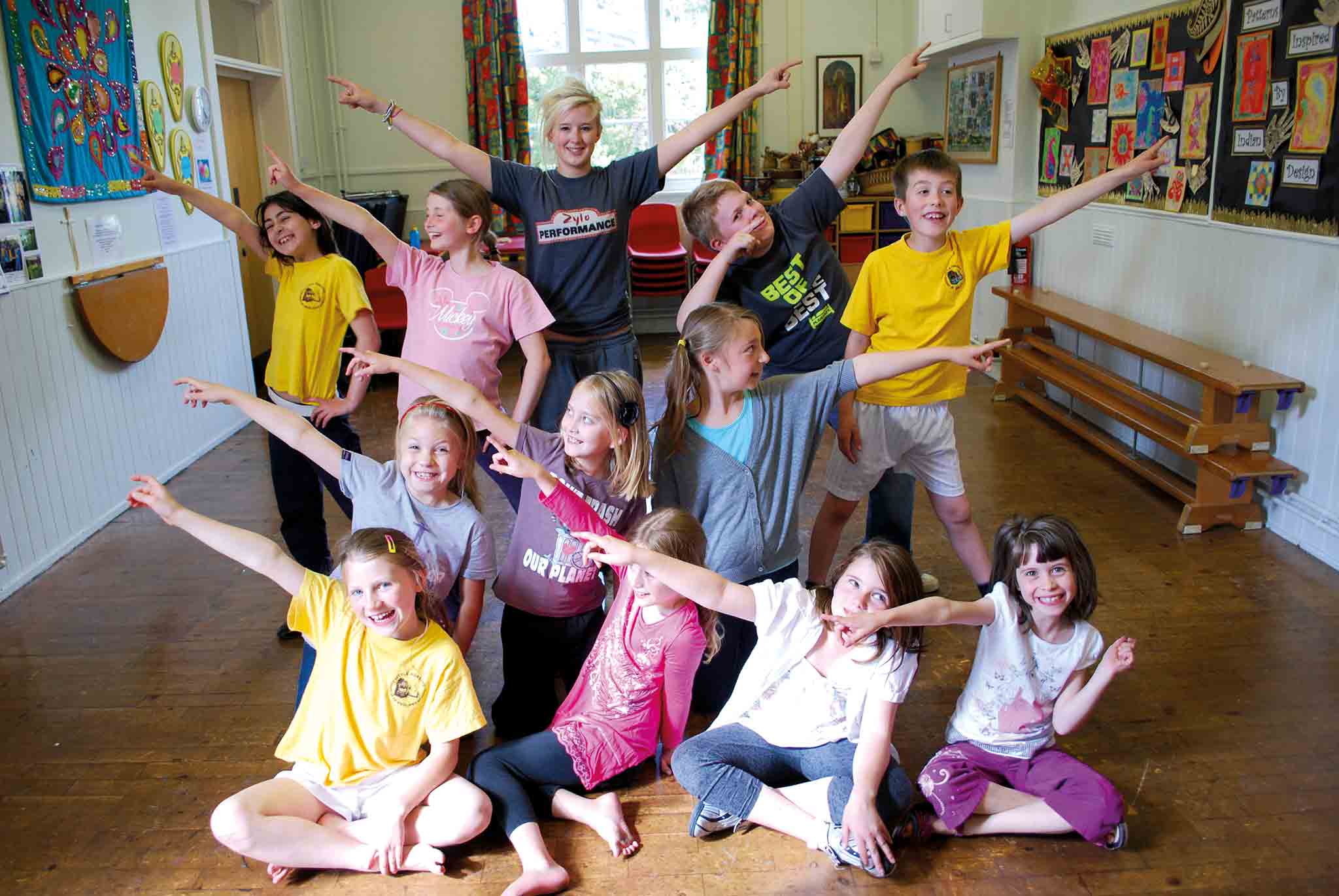 "We started with two courses and maybe 14 attending, and it grew and grew. We have now done ten seasons over the Easter and summer holidays. This summer we are set to do six full courses, each with 30 children. So we have 192 pupils attending across the summer in Heathfield and Brighton."
The three Heathfield courses, for six to 14 year olds, and are being held at Cross in Hand School in August.
Zylo's form of teaching has also resulted in the surprise bonus of proving hugely successful with autistic children and their ability to connect and communicate.
"I think it's just the way we approach what we do and the nature of what it is we are doing," says Ryan. "Things like the film school are so quick that it just seems to resonate really well with them."
Zylo's creative approach has proved such a big hit in East Sussex they are expanding their after-school clubs into Kent.
"We have just opened after-school clubs near Sevenoaks, at Dunton Green and Ide Hill, and we are looking at Tunbridge Wells," says Ryan. "We are very much looking forward to that."
Zylo Performance Musical Theatre Summer School – A Midsummer Night's Dream is open to children aged 7-13 and runs from 8.30am-4pm at Skippers Hill Manor Preparatory School, Five Ashes, Mayfield TN20 6HR. July 18-22 Bookings: 01825 830 234
Zylo Performance Create a Musical Course is open to children aged 7-13 and runs from 9am-4pm at Uckfield Community Technology College, Downsview Crescent, Uckfield TN22 3DJ. July 25-29. Bookings: 01435 222 150
For more information on Zylo call 01435 222 150 or visit: www.zyloperformance.co.uk or www.zyloparties.co.uk