The Rev Dr Peter Sanlon of St Mark's in Tunbridge Wells made national headlines, along with the front page of this newspaper, when he hosted a meeting of clergyman unhappy at the prospect of the Church of England watering down teachings on key issues such as homosexuality. Naturally this newspaper was anxious to find out more – although Dr Sanlon was not responding to interview requests. So, we sent our Chief Reporter Adam Hignett along to his Sunday service
Rows of empty pews meant that even while sitting at the back of St Mark's I was never going to be hidden behind its tiny congregation of around 16 people, many of a much older generation – and the notepad was a dead giveaway that I was a journalist.
I was there to find out what a service by Dr Sanlon was all about in light of recent events and to try and get his side of the story afterwards.
Personally I had experience of what he might say from a wedding he conducted a few years ago. Back then he had certainly come across as a very evangelical person who was uncompromising in his biblical interpretations – a view reinforced by his infamous comments.
As it happens I never got a chance to listen to him a second time; during a period of silent prayer a member of the congregation approached asking for a 'brief conversation outside'.
After a quick introduction to 'Mark' and the Church Warden Brian Lester in the vestibule it quickly became apparent that my presence was not exactly welcome.
The pair quizzed me on my motives, warning that the reverend was 'very sensitive' to media interest and they might look at 'removing' me if my attendance was deemed upsetting for the congregation.
I reassured them I would sit in respectful silence as I did not want to cause any disruption, and that if nothing deemed as newsworthy came of it then that would be that.
Equally, in the spirit of being honest, I added they might put me in the awkward position where all I could write was the headline: 'Journalist kicked out of church'.
The warden said that for 'reasons best known to the press', journalists had decided to focus on the reverend and the church, adding it was 'unreasonable' for me to take notes and 'further the difficulties and problems'.
By voluntarily giving interviews to The Telegraph Dr Sanlon had brought the attention upon himself I replied, and repeated that if everything he said during the service was of 'non-interest' then there was no story.
"We both know that is not going to happen," said the warden, who I think meant I would have written anything regardless of what the reverend said; though I couldn't be sure.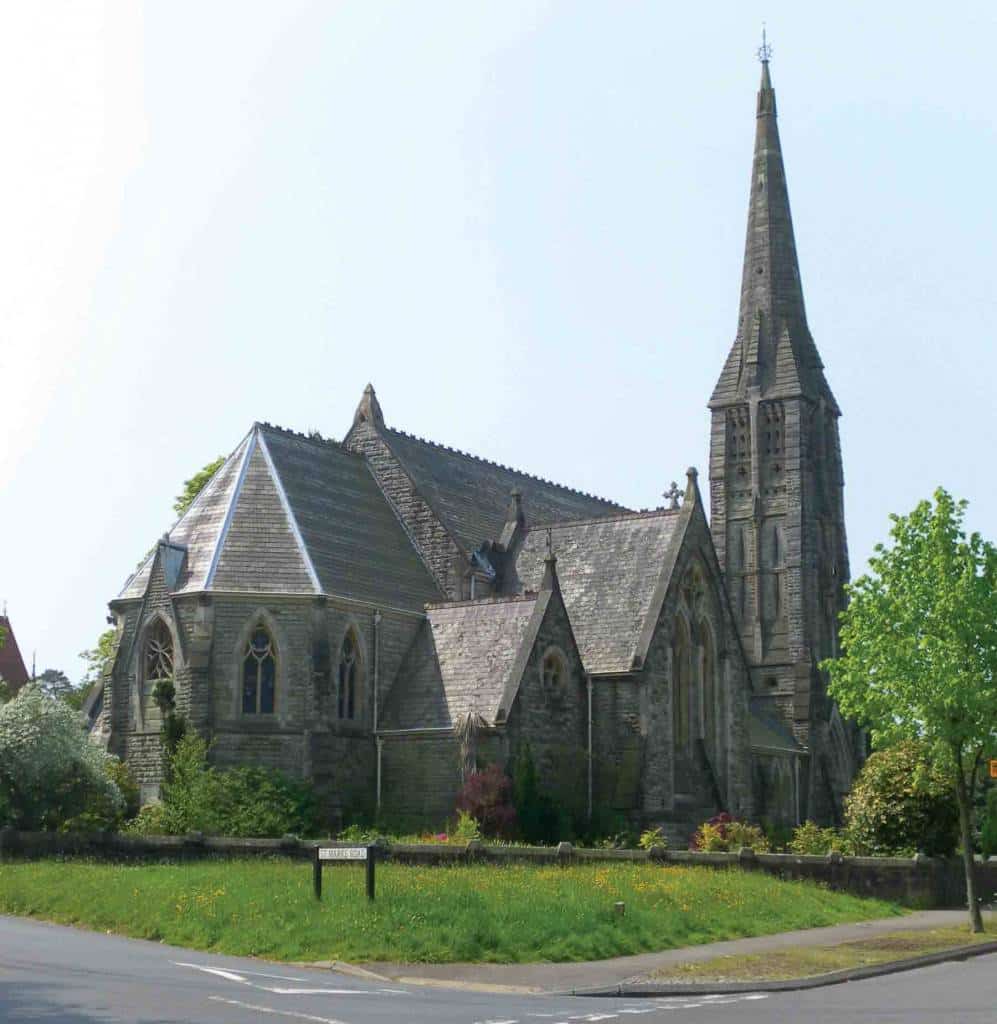 The discussion continued for a while longer before a compromise was eventually reached.
I was to be allowed back in for the rest of the service and they would tell the reverend I wished to speak to him, though by this point it was already an exercise in futility as the sermon was just minutes from ending.
And talking to the reverend was not exactly the edifying discussion I was hoping for.
"If you let me have your email address I have a general press release I will send you," he advised me.
When pressed for more of an interview he simply said: "God bless."
Indeed that was his sole comment – 'God Bless' – when pressed three more times for answers.
Eventually I gave up and left thinking it was just one of the most surreal experiences I had ever had.
True to his word though, Dr Sanlon did send me the press release later that day.
It read: "I have never suggested or believed that homosexuality leads to child abuse or that there is a direct link between the two.
"I was therefore somewhat surprised by the allegations. As I said in my original Facebook comment: 'There is a difference'.
"No further comment will be offered concerning these allegations."