Amid all the concerns about pollution in the waters off Rio for the Olympic Games, one Tunbridge Wells woman can promise you access to the cleanest waters amid beautiful scenery.
It may not be Copacabana beach, but Laura Ansell has four stunning venues on offer for one of Britain's fast-growing sports, open water swimming.
Laura is the inspiration behind TriSwim, which was formed in April this year and hosts events in Tonbridge, Sevenoaks and Hever, near Edenbridge.
This Friday, the club will be holding a special evening – its first public moonlight swim – at its latest venue, Honnington Farm in Southborough.
The World Health Organisation has advised athletes in Rio to 'minimise their time in the water', avoid swallowing it and to be sure to shower as soon as possible after getting out.
But locals need have no such concerns. Laura explains: "We microbiologically test the venues every 30 days so we can promise an EU bathing standard of excellent or good, in line with the British Bathing Directive.
"We make sure there's no blue-green algae or parasites. If there's any problem with the water we would stop swimming immediately."
At the Rio Games, the marathon 10km swims will be held on Monday and Tuesday (August 15-16). This year they have received special recognition, being run separately from the main swimming programme for the first time.
Meanwhile, this summer TriSwim has organised the following venues for local enthusiasts to try the invigorating sport, at Haysden Country Park in Tonbridge, Hever Castle, Chipstead Lake near Sevenoaks and Honnington Farm.
The moonlight swim starts at 8.30pm, just before the sun goes down. The lake shore will be illuminated with candles and solar-powered mood lighting, while the swimmers will be decked out in LED lights.
"Honnington is a great new venue," said Laura. "It is a 250m long man-made lake which is shallow around the edges and sheltered from the wind by trees."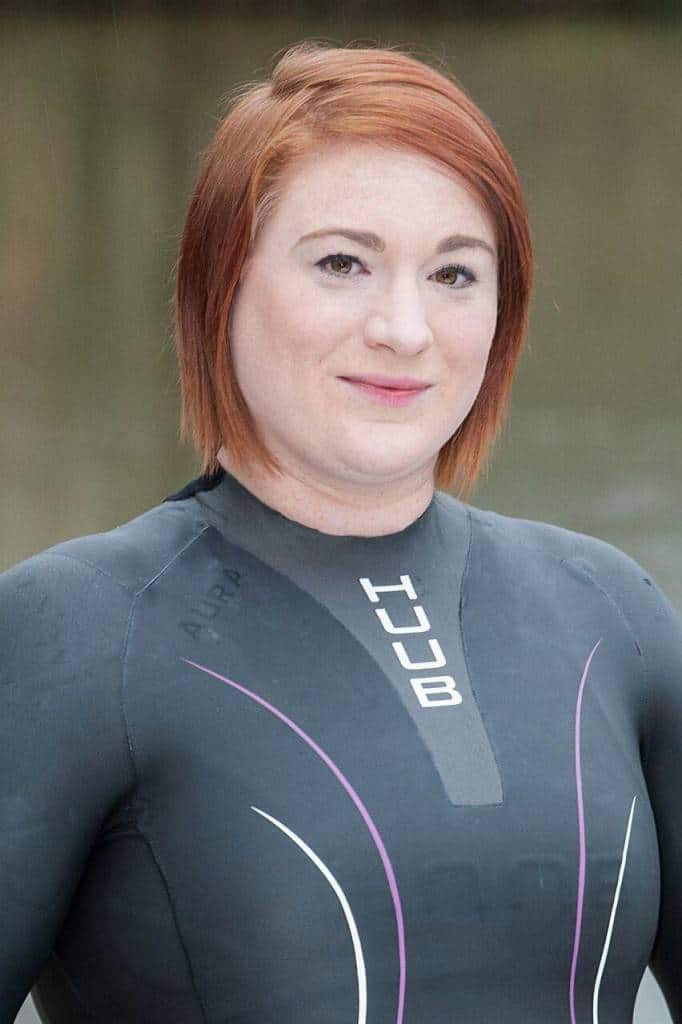 Swimming in indoor public pools is expensive when mums and dads are looking for ways to entertain the kids during the holidays.
"No-one swims indoors in Europe or America," said Laura. "And outdoor swimming is growing in popularity here. It's a great, low-cost way to go swimming with your family."
As the Amateur Swimming Association Open Water Manager for Kent, Laura is spreading the word: "I see what can be done to increase numbers and alleviate people's safety concerns."
The club's website describes the experience of taking a dip in the open as 'a daunting prospect' and TriSwim's mission is to reassure those who are keen but anxious.
"The idea of starting TriSwim was to offer lakes with full safety management," explained Laura, 30, from Tunbridge Wells, who has two young children.
"I was part of Gordon Ramsay's triathlon team, GR100, last year and when I was training I went to various venues.
"There was never a coach to talk about my stroke and things like that, no-one to get in the water with me.
"I was nervous too. You don't know what wildlife is in there, you can't see the bottom – and you're always told as a child that there's broken glass in there and things like that.
"I couldn't see many safety measures in place at these venues either. I remember I had to attend to one incident myself, because I am fully trained as a lifeguard."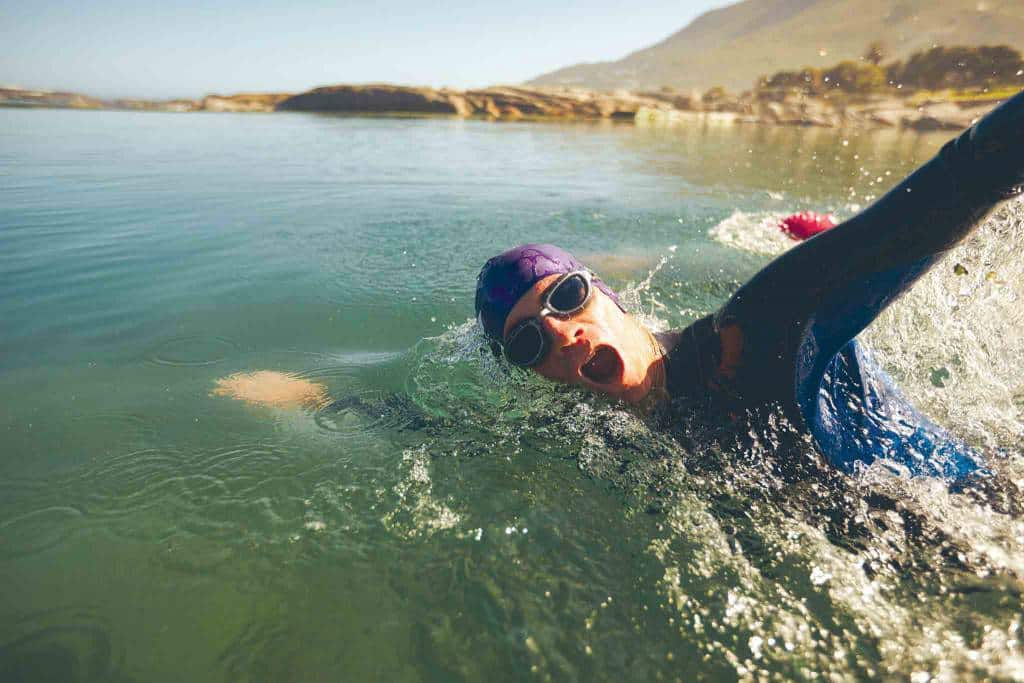 TriSwim aims to take care of every eventuality. There are lifeguards on shore and in 'safety' kayaks, and they are all connected by radio.
"Swimmers have to sign in and sign out, we check your medical information, and we can always get in the water and swim with people."
For the night swim, the LED lights attached to swimmers' waists and wrists and on the kayaks are not just a pretty decoration, they are a great way to ensure that swimmers can be monitored for safety reasons.
The TriSwim events are proving popular with children. Although under-16s cannot take part in the night swim, they are welcome to jump right in at the daytime meetings.
"We have a lot of eight to 11-year-olds taking part," says Laura I remember when we were running the triathlon at Hever Castle, they kept coming up to us during the swim and asking about how they could get some coaching."
Laura started swimming at Beacon Community College in Crowborough. She took part in the Nationals at the age of 16 and was picked by British Swimming to compete in the European Junior Championships in Portugal.
TriSwim offers competitive events as well as casual and beginner swims. And the sport can be every bit as dramatic as its Olympic version.
"It can be a bit rough," said Laura. "There are three ways of starting: Beach start, rolling start and deep-water mass start.
"With a mass start, they cram you in and you've got your feet in someone's face, someone else's feet in your face, two faces pushing in on either side.
"I tell people to count to ten and let the hustle and bustle go by before you start, but the adrenaline takes over and most people just go for it."