The local firm Arc Equine has pushed the boundaries yet again with the launch of clinical trials for the first official version of the device for human use.
Among those who have already benefitted are injured international rugby players and clients taking part in Olympic sports. It is hoped that the device will eventually help to reduce the dependency on drugs in treatment.
Arc Equine was originally chosen as one of the 20 best inventions and innovations in The Gadget Show Live British Inventors' Project and has been credited with some remarkable results.
It appears to accelerate healing, reduce pain and remove scar tissue using a small electrical current, classed in the medical world as a 'micro-current', which replicates the one produced by every cell in the body.
Ian Thirkell, who attended The Skinners' School and worked in the police force for 30 years before setting up Arc Equine, admits when he first heard of electrotherapy he was sceptical.
"I was told about this technology in 2002 and thought it was complete and utter witchcraft," he said – but he decided to keep 'an open mind'.
He looked into the work of orthopaedic surgeon Robert Becker, who had conducted trials in the US
during the 1950's and '60s and shown impressive results.
"Exploring the boundaries of the clinical applications of this technology has driven me for the last 14 years," he said. "I have seen everything which I read about in those books, and more."
He has been working closely with Professor Gordon Turnbull, a former medical officer in the RAF who specialises in traumatic stress.
He said of the benefits of Microcurrent Treatment (MCT): "There is no doubt, following extensive research, of the effectiveness of MCT in promoting and accelerating healing of inflammation in body tissues."
Having been tested by the Medicines and Healthcare products Regulatory Agency (MHRS), the equine technology currently retails at £450.
The human version will be known as Arc4Pain. It has already been widely used, especially in sport, where it helps athletes recover faster from injury. Mr Thirkell said some of his clients play international rugby and take part in Olympic sports.
He estimates around 1500 people with a range of ailments have tried the technology in the last ten years. The currents are so small, to mimic those naturally found in the body, that they cannot be felt but act as a set of 'jump leads' to kick-start the body.
"If there's damage or trauma to a group of cells, it's like a broken electric circuit. We introduce this same current from an external source and it reboots the body."
Mr Thirkell said the company would conduct rolling programmes of double blind and randomised clinical trials ahead of commercial production of the human therapy.
"Even though we are now authorised to market this for pain and muscle regeneration, we are not going to do anything without first conducting these trails," he said.
Different currents target various functions in the body, and the initial trials will be for those who suffer from migraines.
Mr Thirkell believes the product will be on sale by the autumn at an estimated price of £300.
However, he is not only motivated by personal gain. "I've been doing this for 13 years and it has cost me a fortune, but I've yet to make a penny from it.
"Yes, I'd like to make money, but that's not the driving force. That's to have acceptance of the Arc as a mainstream alternative to drug dependency and drug use."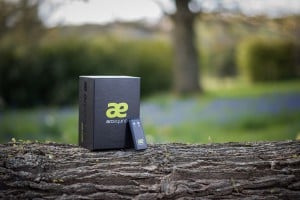 PROFESSOR TURNBULL SAID:
"Microcurrent Treatment (MCT) has become a major focus in psychiatry because of the discovery of neurogenesis, the capacity of the central nervous system to restore physiological function by the growth of new nerve cells and nerve pathways. This can also resolve problems involving psychological function such as behaviour, cognition and thought, as well as movement and sensation."