Easter can occasionally be daunting with two weeks to fill up with fun activities for the kids. To help all the families in need of some bright ideas, we have gathered together activities and ideal spots to visit that you'd be hopping mad to miss out on…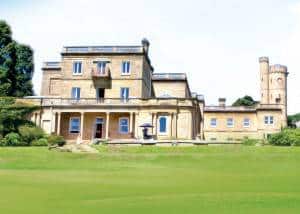 SALOMONS ESTATE CASTLE
The Easter Bunny will be visiting Salomons on Sunday, with fun Easter egg hunts running from 10:30 until 13:30. Intrepid explorers will be able to hunt for eggs by following clues and searching high and low in the beautiful grounds of the estate. After decorating their bags to collect eggs in, then starting at the magical fairy garden, tiptoeing through the toadstools, across the Bunnies' Crossing and completing a mini obstacle course, successful explorers will be rewarded with a delicious chocolate egg. Visitors can also make and decorate their own Easter cards to take home to their families.
Broomhill Road, Southborough, Tunbridge Wells, Kent, TN3 0TG |Â www.salomons-estate.com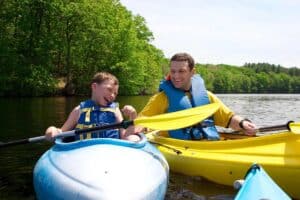 BEWL WATER
Bewl is reopening just in time for the school Easter holidays. There will be a range of activities and facilities for you and your family to enjoy, including the country park with a kids' adventure playground, electric ranger cars, cycle and boat hire and train trips.
You will be able to enjoy a meal at the Boathouse Bistro, a gastro-pub quality restaurant with stunning views across the lake, or a coffee and a snack at the pop-up café will also be open, to keep you and your family nourished for a bracing walk around the reservoir!
And don't forget, we've reduced the parking charge from £8 to £2!
Bewlbridge Lane, Lamberhurst TN3 8JH |Â www.bewlwater.co.uk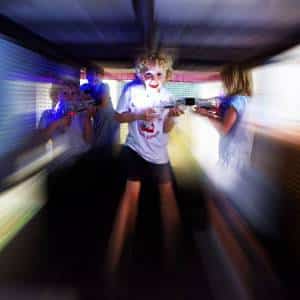 MANIC MONSTERS
Manic Monsters, an exciting children's soft play centre based in Edenbridge, is the best in the area. It's huge with loads of fun for children and a comfortable area with a good restaurant for accompanying adults. Activities in the play frame include slides, go karts and a football pitch.
Come for an 'un-booked' session or use their extensive party facilities. Party options include 'Build a Soft Toy' parties, and 'Laser Tag'.
Parties include food and an enthusiastic host! Also on the site is Monty's Day Care, an all-day nursery, set in our beautiful rural location with a 'good' OFSTED rating. See the web site for further details, www.montysdaycare.co.uk
Unit 1-4 The Gardiner Business Park, Little Browns Lane, Edenbridge, Kent. TN8 6LH.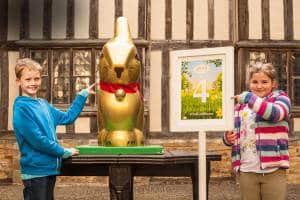 THE LINDT GOLD BUNNY HUNT AT HEVER CASTLE
Every day until April 10
For some magical family moments this Easter, hop through Hever Castle Gardens on the trail of the Lindt Gold Bunny to win a chocolatey treat. There's also plenty of family entertainment throughout the Easter holidays designed to put a spring in everyone's step.
Besides following the Easter trail to hunt for Golden Bunnies, children can make their own Easter bonnet at daily craft workshops*. There's an opportunity to parade their creation in the Best Easter Bonnet competition in front of the castle each day with treats for the winners. Enjoy more family fun with an Easter themed quiz in the castle. For further information, prices and opening times please visit the website: hevercastle.co.uk or call Hever Castle on 01732 865224.
(*small additional charge)
Hever Castle & Gardens, Edenbridge, Kent TN8 7NG