More than 4,000 people brought some colour to Penshurst Place for annual fundraising event Run or Dye on Sunday [July 1].
The 'world's most colourful fun run series' sees participants of all ages and abilities walk, run or jog around 5km or 3.5km tracks while being pelted with multi-coloured dye.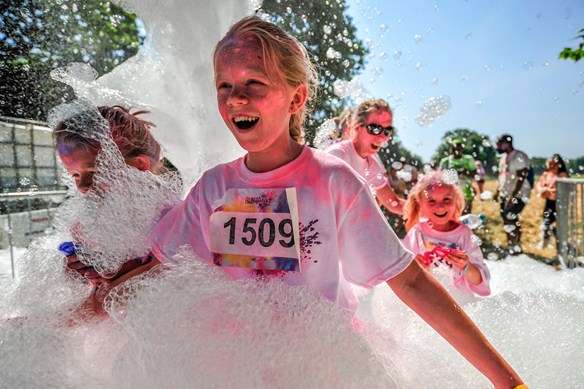 The 4,500 entrants were covered with the environmentally-friendly, plant-based 'rainbow' powder every 1km as they raised money for the Kiss it Better initiative from Great Ormond Street Hospital, which funds research into childhood cancer.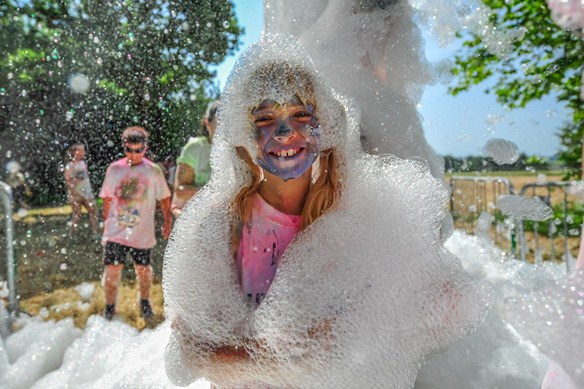 This year saw the introduction of a new 'waterfall of foam and bubbles' feature as well as a 1k, loop for runners aged six and under.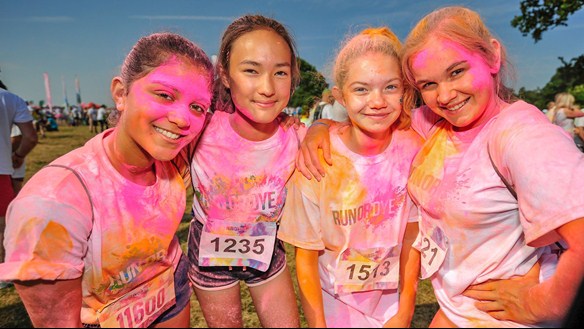 It had previously raised £50,000 as part of the initiative and this year donations could top £75,000 once they have been counted up.
Run Or Dye was first set up by Carmel Allen after her daughter, Josephine was treated by Great Ormond Street for neuroblastoma, a type of cancer.
The 16-year-old said: 'My mum set up Kiss it Better when I was a very poorly child.
'Now, 15 years later I do all I can to help other children who have cancer so they can grow up healthy like me.'
Run Or Dye returns to Penshurst Place on June 30, 2019. For more information, visit www.runordye.co.uk