Tonbridge today boasts both historical features and modern convenience but in 1750, Tonbridge was a small market town set on the banks of the River Medway, with an 11th-century castle at its heart and surrounded by beautiful countryside. The town is steeped in history including in 1553 when the famous Tonbridge School was founded by Sir Andrew Judde. The school has many famous alumni including the author E.M. Forster, and the cricketer Colin Cowdrey. During Queen Mary's reign Tonbridge was involved in an unsuccessful uprising against the Queen's marriage to the King of Spain, with 500 people involved in the Battle of Hartley in 1554.
The town also boasts a multi award-winning country park, a Farmers' Market that runs every second Sunday of the month, regular community events and much more.
BEST FOR: CAFÉS AND RESTAURANTS
THE HIGH STREET
While you're wandering up the High Street, why not stop for a bite to eat? Dotted all the way up, Tonbridge boasts an eclectic range of cuisines with everything from Thai to traditional British fish and chips, so there's something to suit every taste.
BEST FOR: LOCAL HISTORY
TONBRIDGE CASTLE
Tonbridge's first castle was a simple fort of earth and timber, and built by Norman invaders for self-protection soon after they arrived in 1066 overlooking the Medway crossing which William the Conqueror had given to his kinsman Richard Fitzgilbert. The current Tonbridge Castle was built in 1230-60AD which includes the original gateway, the same time in which Henry III takes the castle. Today, the castle is a great day out for all the family and during the summer months has an outdoor cinema event.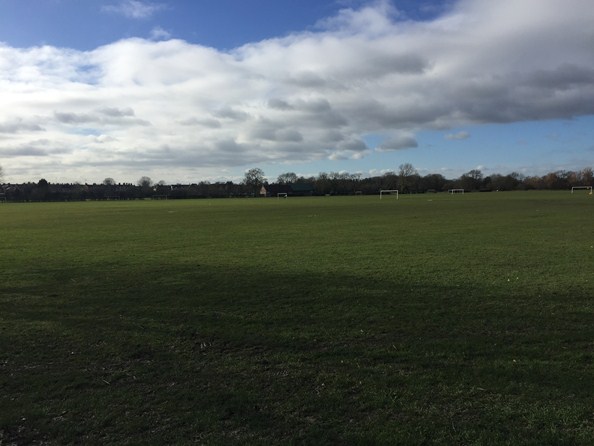 BEST FOR: OUTDOOR SPACE
RACECOURSE SPORTSGROUND
Next to the castle and set between two meandering branches of the River Medway, the Racecourse Sportsground is a huge 69 acres and benefits from a wide range of sports and leisure facilities. It's the ideal location for an active family day out with play facilities, crazy golf and miniature railway. It's a great base for longer walks out into the countryside, including Haysden Country Park and there's also an indoor-outdoor swimming pool nearby.
Early bird catches the worm for
Basil, located on Tonbridge high street and the third Basil venue in Kent, provides a variety of places to sit whether you want to sit at the window watching the world go by with a coffee and a slice of cake or sit at the rustic tables with the extensive breakfast menu that includes everything from pancakes to shakshuka.
Tantalise your taste buds at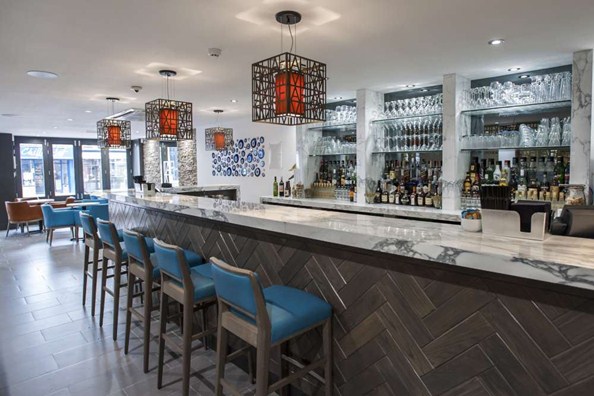 Havet, come here for a taste of Turkey inside a light, airy and modern restaurant where they source the best meat, fish and produce from London and the South East. This is alongside a drinks menu that not only has an extensive cocktail menu but also includes cider from the Tonbridge Old Fire Station (T.O.F.S) and locally distilled rum and gin. �
Gaab Kao, who offer fresh and authentic taste of Thailand with an extensive menu of traditional dishes with a dark wood interior, hanging lamps and exposed brickwork that's adorned with artwork. They also serve a range of cocktails from the classics and also in-house specials.
Take the kids to
Mr. Mulligan's Dino Golf, tip-toe through an 18-hole miniature golf adventure to remember. There's a chance you may encounter a dinosaur of the most ferocious kind, the T-Rex roaming this course is quite a terrifyingly troubling character, and his roar can be heard from miles around for the perfect day out for all the family to enjoy.
Round off your evening at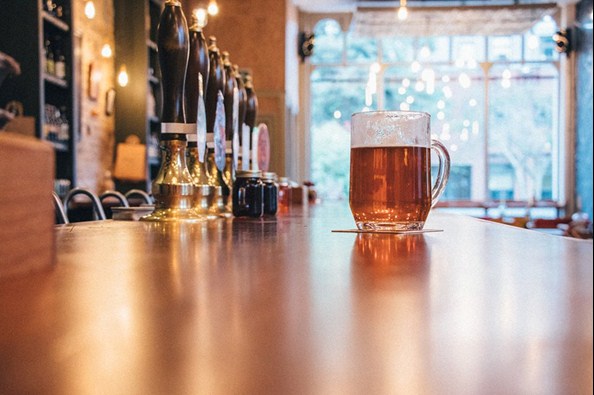 Fuggles Beer Café, a Tunbridge Wells institution that's opened its doors in Tonbridge. Located at the top-end of the High Street, they boast 22 ever-changing keg and five cask lines of speciality English and European craft beers. As well as this, they have fridge upon fridge of craft beers from breweries including Beavertown, The Kernel, Wild Beer Co. If you're lucky you'll catch some local ales on draught including those from Alpha State, Pig & Porter and Tonbridge Brewery. Part of the Fuggles charm, however, is once it's gone from the boardit's gone! They also have a whole host of rare and old spirits as well as over 100 gins and whiskies to tickle your fancy.
Useful links