Originating from the Saxon word 'Seouenaca', a name given in about 800 A.D, Sevenoaks was historically part of the Great Manor of Otford which was held by the Archbishops of Canterbury. In 1200, a market started in the town and due to its economic success Sevenoaks became a manor it its own right. In the Great Storm of 1987 six of the seven Oak trees on the Vine that were planted in 1902 to commemorate the coronation of Edward VII were uprooted by when winds of over 100mph battered through the district. Knole Park also felt the effects of the storm and reportedly lost over 70% of its trees. As well as being home to Knole, there are several National Trust properties dotted around the area including Ightham Mote, Emmetts Garden and the long-time home of Sir Winston Churchill, Chartwell.
BEST FOR: VIEWS
KNOLE PARK AND IGHTHAM MOTE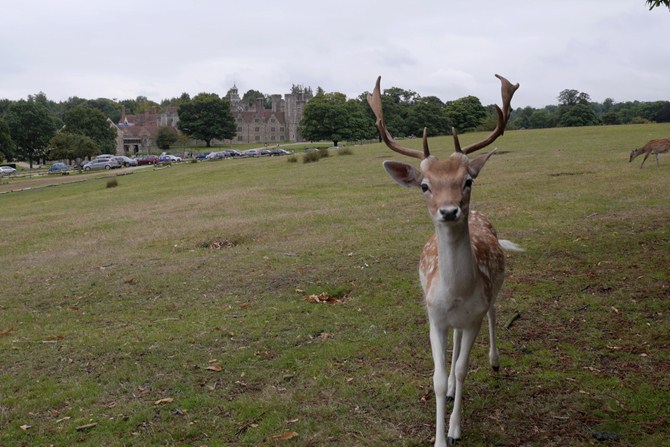 Knole House, which is famous for being the home of the Sackville family, and Ightham Mote are linked via a circular trail. What could be better than a day out in the Kentish countryside than incorporating two National Trust properties?
BEST FOR: ENTERTAINMENT
STAG THEATRE
The main entertainment hub in the town, The Stag Community Arts Centre includes a theatre, two digital cinema screens, and an alternative performance and conferencing facility, hosting a huge mix of the latest cinema releases, theatre, and music welcoming more than 25,000 people every month.
BEST FOR: SHOPPING
THE HIGH STREET

Sevenoaks' high street is home to independent retailers and recognisable names alike, offering a great shopping experience. Bligh's Meadow shopping centre in the heart of the town also offers a large area of parking so you've not got far to drop after you've shopped.
It's morning already?! Time to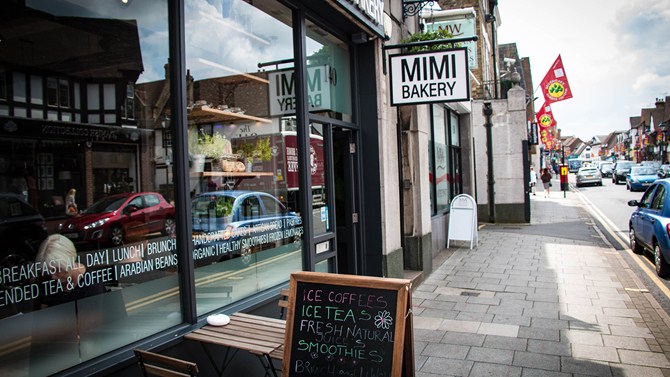 Get some breakfast at Mimi Bakery, an independent artisan bakery and cafe that brings handcrafted bread, pastries and authentic food to the table. It's the perfect venue for a first date, a catch up with friends or a quiet read of a magazine or newspaper alone, what's more is that they're dog friendly too!
Stop for a coffee at Darcey's Coffee Company, a medium-sized coffee shop with exposed brickwork and industrial lamps. They offer their own unique blend of beans roasted on site and an exclusive selection of loose leaf teas as well as dishes from kitchen that are prepared using ingredients sourced from local farms and suppliers.
Shop 'til you drop at
Mousetrap, which has been run by a mother and daughter duo since May 1988. They stock unusual designer collections from Spain and Italy with affordable high fashion on trend clothing which changes weekly and also accessories from designers such as Wolford.
The Compact Disc and The Record Shop, a long-established independent record shop which specialises in all genres of music and has expanded into the shop next door where you can find a huge range of pre-owned vinyl all in one place.
Like any charity shops, it's the luck of the draw with what you find. When we visited the Cancer Research shop one afternoon we spied the likes of Miu Miu, Calvin Klein, Whistles and Reiss hanging on the rails. The high-end items are located generally located on the back rail on the wall, but don't forget to trawl through the other rails in the shop, they're also organised by colour which we think is genius. If you get lucky and can sort the wheat from the chaff you can most definitely grab yourself a bargain.
Tantalise your taste buds at
The Little Garden, which is located in the private secluded courtyard of Well Court. Spread over two floors, the restaurant features exposed brick work, a bar and top of the range open plan kitchen. Come here for cocktails, fired steaks, fresh fish, popular world classics and a few very novel ideas.
Marco, a family-run Italian restaurant with a locally-sourced seasonal menu and adjoining shop and delicatessen. The shop is home to an array of authentic Italian treasures including an extensive range of wines, pasta, sauces, biscuits and confectionary. There are two casual dining tables at the front, why not enjoy a coffee or a scoop of gelato in the summer sun?