Almost 20 years ago Maria Musgrove-Wethey launched her business The Pantiles Bride. The Times asks her about the secret of her success
How long have you been running The Pantiles Bride?
We'll be celebrating our 20th anniversary next February – the 13th, to be precise, as it would be too kitsch to have opened on Valentine's Day!
Why did you decide to get into the bridal business?
When I got married on the Caribbean island of Vieques in 1989 I discovered wedding gowns in a US outlet store selling for $100! With the exchange rate at the time being almost two dollars to the pound it would have been a shame to not take advantage of this deal so I invested $300, bought a suitcase and scribbled my business plan on the back of the menu card on the BA flight home! Back then I was travelling the world for an international training company and wanted a Plan B as my biological clock was ticking. My first foray into bridal was a studio in our oast house in Lamberhurst, hiring bridal gowns.
Why did you decide to open a shop on The Pantiles?
In the six years I had been playing at bridal in my back bedroom I had seen six wedding dress shops open and close in Tunbridge Wells. A big player was closing down so I thought to myself: 'It's now or never.' In the recession of the late '90s there was a surfeit of shops on both the High Street and The Pantiles. I opted for the pedestrianised Pantiles as I preferred its genteel Georgian charm. Back then, almost 20 years ago, there were only three cafés so it was a very different place!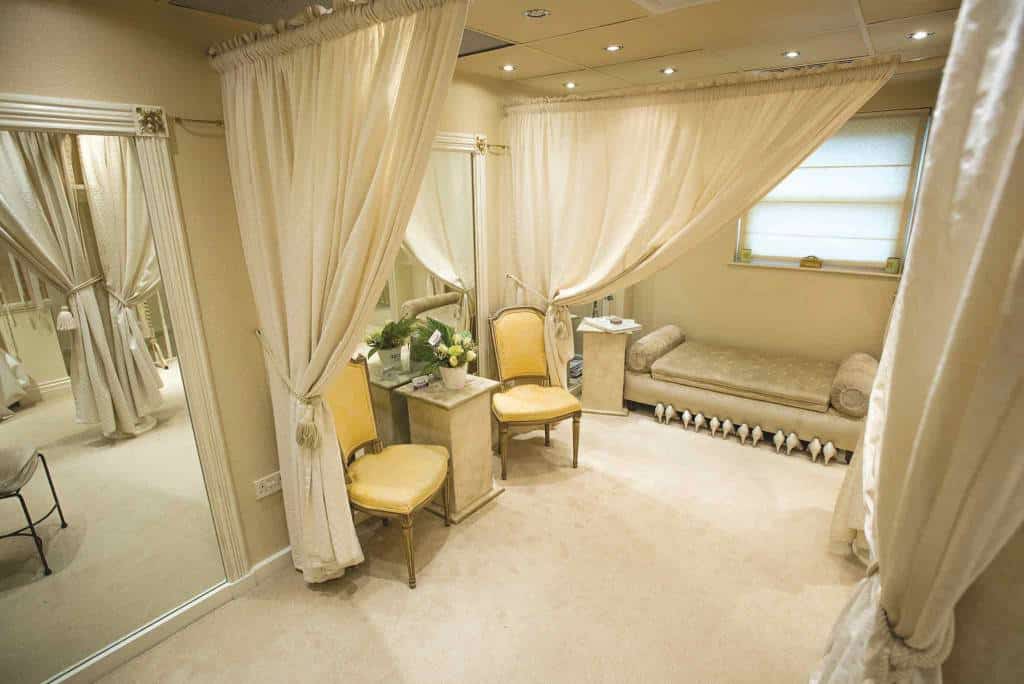 Have you always had just one shop?
In 1998 we opened The Pantiles Groom and in 2000 we launched Go Bridal on Grosvenor Road, which offered more affordable bridal gowns and bridesmaid dresses. We then opened in Birmingham, Henley-in-Arden and Huddersfield with concessions in House of Fraser stores. In five years we were one of the largest independently owned bridal companies in the UK. Not bad for an initial investment of $300!
How many shops do you have now?
2005 was a life-changer as we adopted our daughter from China. As a result, we sold all our satellite stores but we still have two shops in Tunbridge Wells with different designers and price points. Go Bridal's gowns are on average £1,300 and there is an entire floor devoted to sample gowns, which are ideal for short notice weddings or for the bride who is looking for great savings.
Do you find your clients come from all over the area?
Thanks to our amazing mix of designers and our reputation, we have brides-to-be visiting us from a 100-mile radius. Many of them live in London and have family locally or have been recommended by other brides.
What sets you apart from the other bridal boutiques in the town?
Location, location, location! Twenty years on The Pantiles have certainly helped thanks to its prime location and fantastic café society which seems to charm brides. We not only have the best location and reputation but also stock the best UK and international designers.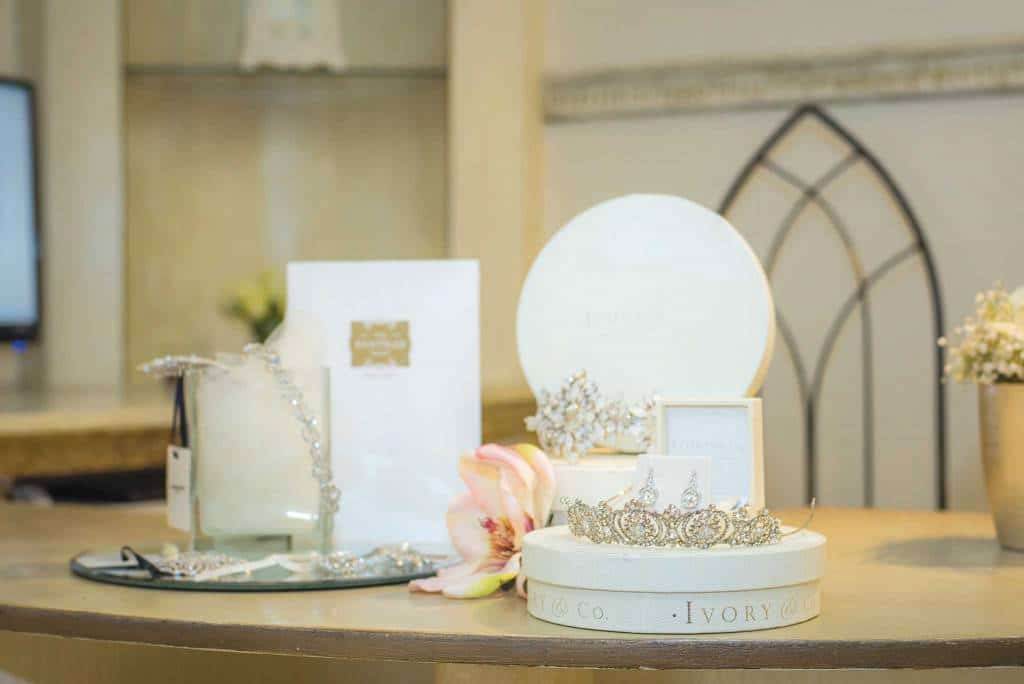 Are the dresses all made on site or do you use a combination of designers and make items yourself?
No we don't make our gowns. We offer a 'demi-couture' service where gowns can be customised for a bride. Our fitting and alterations service is in-house, which also sets us apart from other bridal boutiques. We look after our clients from the moment they order their gown to when they collect it.
How have dress styles changed over the years?
1987 was still heavily influenced by Princess Diana's big gown and sleeves and the 'Meringue' was still in vogue throughout the '90s. The millennium saw strapless, separates and colour coming through, and the vintage look has now given way to boho as festival weddings are becoming increasingly popular. It's also now all about showing off the back and a lot of designers have reworked their sleeve patterns from the archives!
Have you worked with any famous brides-to-be?
No but we did have Joanna Lumley using our shop as her 'Chic to Chic' boutique in the TV series A Rather English Marriage in 1998, which also starred Albert Finney and Tom Courtenay.
How do you like working in The Pantiles and why?
Work? It never feels like work coming here! There's always something happening, from the markets to the music, and there's a great sense of community with other businesses. As a bit of a foodie I'm spoilt for choice as to where to go for lunch – not that there's much time for that running the best and busiest bridal boutique in Tunbridge Wells!
The Pantiles Bride, 34 The Pantiles,
Tunbridge Wells TN2 5TN.
Tel: 01892 514515
www.pantilesbride.com