RUNNING until March 11, Fairtrade Fortnight is the perfect opportunity to back the Fairtrade farmers and workers who grow food and produce increasingly better quality wines – yes there's more to Fairtrade than bananas, coffee and chocolate. The admirable Fairtrade project, most active in Chile, Argentina and South Africa, has come a long way, assuring growers and producers a fair price for their grapes, the so-called 'Fairtrade Minimum Price', which aims to cover their average cost of sustainable production, or the
market price, whichever is higher.
The scheme aims to offer better wages, upgrade working conditions and raise standards of living for its workers and families. The UK is the leading global market, so there's plenty of choice under £15 – but few bottles have star quality. Here are three quality Fairtrade wines for compassionate readers that have impressed Times wine expert James Viner.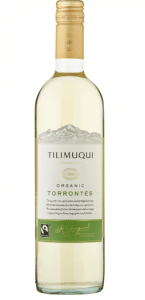 1. VIVA ARGENTINA!
Tilimuqui Fairtrade Single Vineyard Organic Torrontés 2017, Argentina (£9.49, Waitrose)
Perfumed Torrontés (Riojano) is the poster boy/girl for Argentinian white wine. Here's a delicious, floral, grapefruit and lime marmalade-stashed example, with just enough of Torrontés' Muscatlike grapiness and (lightly) spicy pizzazz. Standout supermarket white Fairtrade vino from the La Riojana co-op, the world's first certified/biggest single Fairtrade
wine producer. It works supremely when well chilled with meaty empanadas, Thai dishes, prawn curry, roast chicken or chicken satay. Very moreish. Alc 12.5%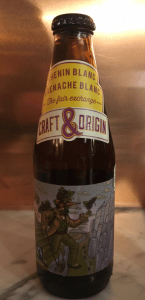 2. CRAFTY BY THE (LARGE) GLASS HIGH-STREET CHOICE
Craft & Origin Fairtrade Chenin Blanc-Grenache Blanc 2017, Western Cape, South Africa (£1.99, Aldi, 25cl)
Looking for an appetising, midweek dry white by the (big) glass? Try this bargain from
Aldi. Tropical fruit-tinged and Granny- Smith-apple-scented, it will love chicken, white fish and Indian dishes. It's an appealing, crown capped, light aperitif with an eye-catching colourful label. Perhaps best relished chilled with a smile on your face. Unbeatable
value. Alc 12.5%

3. MUST-TRY LEBANESE LOVELY; OR TURNING WEED INTO WINE
Coteaux Les Cèdres du Liban 2014, Coteaux Heliopolis Cooperative, Bekaa Valley, Lebanon (£11.99, Co-op)
Readers looking to celebrate Fairtrade Fortnight with a delectable, ethicallysourced
bottle, will find a comprehensive range in their local Co-op, still the world's largest FT wine retailer. This rollicking, full-bodied Lebanese medley of organically-grown high altitude Cabernet Sauvignon, Syrah, Tempranillo and local Arinarnoa fills the mouth with its Magimix blend of red cherries, wild strawberries and nutmeg in a plum landscape. An
altogether exotic, stylish and serious quality FT contender from the northern part of Bekaa Valley, where the Lebanese state has struggled to assert its authority (in 1999, farmers from 11 villages in the region created the Heliopolis co-op with the aim of abandoning the cultivation of illicit crops, namely replacing endless fields of cannabis with righteous/ more lucrative grapevines). Enjoy with sirloin steak, roast lamb or slow-cooked smoky beef ribs. Alc 13.5%