If you heard the news about this summer's predicted Prosecco shortage and panicked then stress no more. Surrounding us in this area is a wealth of fantastic vineyards producing world-class, award-winning wines.
In the past, English wines were considered poor relatives to their European and New World counterparts but this is certainly no longer the case.
Kentish vineyards' chalky, clay soil and favourable climate means that we're now capable of producing wines that are just as good – if not better – than those created by our French cousins.
A huge 6.3million bottles of English wines were sold in 2014, and this number is expected to rise exponentially. By 2020 it's estimated that 12million bottles will be sold.
Last summer, Waitrose, which stocks over 100 English wines, reported a 177% increase in sales in just one week.
So, with English Wines Week taking place from May 28 to June 5 and many vineyards hosting special events and activities throughout the week, there's never been a better time to support your local winery and sample their wares. If you're unsure what to buy then check out our recommendations.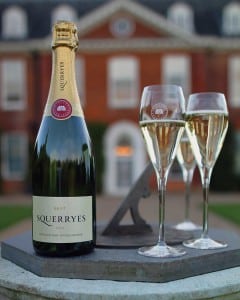 SQUERRYES
The Squerryes Estate totals 2,500 acres surrounding the town of Westerham. The first vineyards were planted in 2006 and there are now 35 acres under vine. The lower chalk and upper greensand soils are very similar to those found in the Grand Cru Chardonnay dominant villages of the Côte des Blancs in Champagne, and the vineyard produces exclusively sparkling wine from the Champagne varieties Chardonnay, Pinot Noir and Pinot Meunier.
TRY – Squerryes Brut 2010, RRP £28.99
(45% Chardonnay, 35% Pinot Noir, 20% Pinot Meunier. ABV 12%)
This award-winning fizz is simply delicious – it's fresh, with subtle fruit flavours but there's also a delicate nuttiness. It has a long finish, which leaves you wanting more – a great choice if you're looking for something for a special occasion.
Westerham Valley Farm, Westerham TN16 1PQ
www.squerryes.co.uk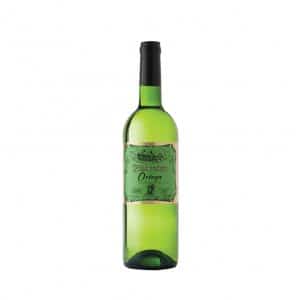 BIDDENDEN
Originally an apple orchard, in 1969 the first vines at Biddenden were planted. Almost 50 years later, Kent's original commercial vineyard now boasts 11 grape varieties and produces 80,000 bottles of wine a year. They make red, white, rosé and sparkling wines, as well as ciders and juices, and they have a number of awards to their name.
TRY – Biddenden Ortega 2014, RRP £10.80
(100% Ortega. ABV 11%)
Of the 23 acres at Biddenden, 12.5 of them are Ortega grapes, so if you've never sampled their wonderful range of wines, this is a great one to start with. Fresh aromas of green apple, grapefruit and cut grass make this wine an easy-drinking, characterful option. If you're a fan of Sauvignon Blanc, this will be right up your street.
Gribble Bridge Lane, Biddenden TN27 8DF
www.biddendenvineyards.com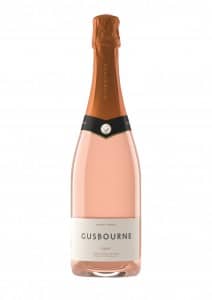 GUSBOURNE
Gusbourne Estate is located in Appledore, and the first vines were planted there in 2004. Now they have seven vineyards across Kent and four in West Sussex, all planted with the classic varieties of Chardonnay, Pinot Noir and Pinot Meunier. They produce a range of sparkling wines, and in 2015 they received no fewer than six gold medals for their outstanding produce.
TRY – Gusbourne 2012 Sparkling Rose, RRP £37.99
(37% Chardonnay, 46% Pinot Noir, 17% Pinot Meunier. ABV 12.1%)
This delicate pink fizz has subtle flavours of red fruits, with a hint of herbs on the finish. It's fresh without being acidic, and should definitely find its way into your glass this summer.
Kenardington Road, Appledore TN26 2BE
www.gusbourne.com

HUSH HEATH
Close to Staplehurst, the Hush Heath estate comprises almost 400 acres, with 37 of these dedicated to the Champagne grape varieties; Chardonnay, Pinot Noir, and Pinot Meunier. Hush Heath is the only English vineyard dedicated to the creation of rosé sparkling wine, and they're often winning awards for their off erings.
TRY – Balfour Brut Rosé 2011, RRP £35.99
(40% Pinot Noir, – 52% Chardonnay, 8% Pinot Meunier. ABV 12%)
Having scooped silver in the 2015 Decanter World Wine Awards, you'd expect this fizz to be good, and it certainly lives up to expectation. It's dry and fresh with hints of berries, but also has a spiciness to it which sets it apart from other rosés. Perfect for summer drinking, make sure you have a bottle of this to enjoy with friends (or keep it all to yourself!)
Five Oak Lane, Staplehurst TN12 0HT
www.hushheath.com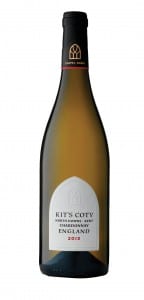 CHAPEL DOWN
Producing over 1million bottles of red, white, rosé and sparkling wines a year, Chapel Down near Tenterden are the market leaders in English wines. Since their inception in 2001 they've won hundreds of awards, and their success is now on a global scale, as they import across the world. Their main grape varietals include Bacchus, Chardonnay and Pinot Noir, and they own over 100 acres of vineyards across Kent as well as sourcing grapes from elsewhere in the UK.
TRY – Kit's Coty Chardonnay 2013, RRP £19.99
(100% Chardonnay. ABV 12.5%)
The first of their premium range of wines produced from a single vineyard, this Chardonnay hails from Kit's Coty near Aylesford and is certain to make it into Chapel Down's hall of fame. While it maintains the creaminess distinctive of Chardonnay, it also has a freshness and aromas of apple. Those who have been put off trying Chardonnays in the past may be surprised – this is a definite crowdpleaser and pairs perfectly with fish.
Small Hythe, Tenterden TN30 7NG
01580 763033
www.chapeldown.com