"I left school in 1955, got myself a couple of classical music qualifications and then worked as a bass clarinettist at the Royal Opera House.
I'd been playing some jazz on baritone sax during my college years, and one day I received a phone call from the band leader, Jack Parnell, to say he needed a baritone player for a world tour.
I was young, the money was good, and all of a sudden classical music was left behind.
After touring with Jack in the 60s I was back in London and working in the West End, doing a few recording sessions and the odd tour with the likes of Neil Diamond, Frank Sinatra and Barry Manilow. My agent, Vincent Shaw, told me that the Astor Club were interested in having a Glenn Miller-style band, so I went to see them and agreed a four-week trial in 1970. I actually ended up staying there for nine years!
After the Astor club was pulled down we continued playing, but mainly doing ballroom dancing sessions rather than concerts.
I toured with several well-known big bands fronted by the likes of Jack Parnell and Ken Mackintosh, then I went on to work as musical director for some of the UK's biggest stars, including Dana, Roy Castle, Norman Wisdom, Peters & Lee and the giant of comedy – Mr Tommy Cooper!
After musically directing several theatre shows, such as West Side Story, Chess, Sweet Charity, Chicago, Grease and Guys & Dolls, I then worked as a session musician playing on a few No. 1 records before taking up the Astor Big Band again a few years ago. We now have 17 musicians and six singers, plus our Strictly Miller Dancers. We perform a host of Glenn Miller's hits, including In The Mood, Tuxedo Junction, At Last and Moonlight Serenade – as well as hits by Frank Sinatra, Bing Crosby and The Andrews Sisters. We also do songs from musicals, including West Side Story and Les Misérables – all in unmistakable Glenn Miller style.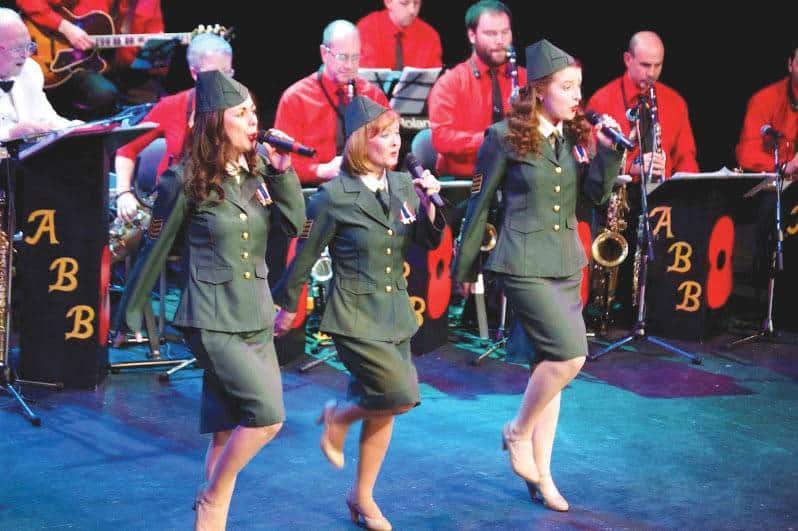 I decided to take the band back on the road to support the Royal British Legion for a year. I went along to their offices in Ashford to arrange to do a few concerts, and they suggested I sign a contract for four years to take in the 100th anniversary of the end of World War I. I told them it would be too long a stint as I'd be 80 by then. One of them answered: "Well, I'll be 84, so just sign!" I couldn't think of a suitable answer to that so here we are!
Everybody has been told about the numbers of our soldiers killed or injured in recent conflicts, but very few people are aware of the 8,000-plus who suffer from Post Traumatic Stress Disorder (PTSD), which is a totally debilitating condition and renders the sufferer incapable of undertaking a job or, in some cases, even managing to live in the community.
These young men and women get little or no support from the state other than a pitifully small payment on discharge, so they are totally dependent on the Royal British Legion for support.
The seating capacity of the Assembly Hall theatre is roughly 1,000, so if we sold out we would raise nearly £8,000. But sadly big bands are not as popular as they were – unless you are Jools Holland – so anything over £1,500 profit for a concert these days is good."
ALL IN THE NAME OF CHARITY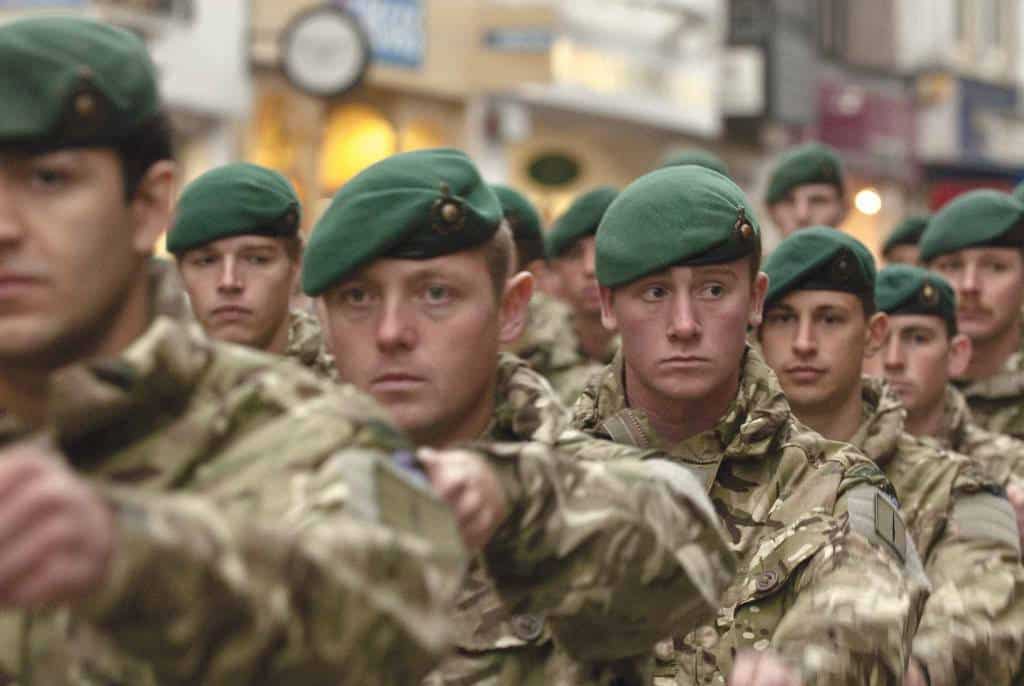 The Astor Big Band have been appointed as the official touring show by the Royal British Legion to raise money for their Poppy Appeal, which this year has a special focus on Post Traumatic Stress Disorder (PTSD).
There are some 6,000 modern-day veterans from Afghanistan and Iraq who will – if they do not already – suffer from Post Traumatic Stress. The Royal British Legion need to raise an extra £250,000 a year to provide care for those who are so badly affected that they have to live in sheltered accommodation. For more information visit www.britishlegion.org.uk
All profits from the Astor Big Band shows will go to this charity. There will also be a collection from the audience during the interval.
To book tickets, which are priced at £21 (£18 concessions) for the concert, visit www.assemblyhalltheatre.co.uk