You may have been eating too much. You might be struggling to stick to your new year fitness regime because it's chilly outside.
But rest assured, you haven't taken on board nearly as many calories as Mark Wood forces himself to consume, and it tends to be much colder where he goes.
Mark, who turned 50 this month, is an explorer who pushes himself to the limits of human endurance. He has travelled to all three of the poles – the third one is Mount Everest – and even managed to survive sharing a tent with Jeremy Clarkson.
The former soldier and firefighter from Coventry may have gone to the ends of the earth but his greatest venture is a different type of challenge: to educate the schoolchildren all over the world – literally. Next year he is aiming to hold a Skype session on Everest that will reach one million pupils in 'the most extreme classroom on the planet'.
And he has been named as one of the top five communicators in the world on the Skype Microsoft platform, having effectively 'travelled' 26 million miles to reach his audience. "That's what I'm most proud of," he says, "as well as my beige slippers with a polar bear on the side."
On a more mundane level, he is in Tunbridge Wells to coach two local ladies who want to trek to Everest base camp, and also address a meeting of the Bayesian Society, a group of the town's business leaders, at the Spa Hotel. It's a far cry from his usual surroundings.
'To actually have nothing at all, so your mind is focused on the moment and yourself, it's an incredible privilege'
So why does he put himself out there? "The soul of why I do it is the pureness of the environment that I walk through," he explains. "Here we have phones, TV, cars, everything that occupies our lives. But to actually have nothing at all, so your mind is focused on the moment and yourself, it's an incredible privilege.
"What I've really taken out of it over the years is that I understand myself a lot more. It strips away all the ego so you see the rawness of your own character. A lot of people don't like that. I've taken hardened types out there from the military and they haven't liked who they are.
"People say 'I want to go and find myself' but when you're faced with Mother Nature, it really does strip away all pretence.
Sometimes even Mark can push himself too far out on the edge. "My toughest trip was a 50-day solo trek to the South Pole. I had no real contact with anything, it was just white ice for 700 miles. That was pretty tough.
"I had an iPod but I lost that on the second day so I had this white void that I walked through. I'm a pretty black and white sort of guy but I had to become a bit more spiritual.
"It's horrible. On the fifth day I broke down physically and mentally for 36 hours. I couldn't move out of my tent, I was ready to jack it all in. I was looking for an excuse so that my sponsors and my friends would say 'at least you gave it a go' but I couldn't really come up with one.
"So then I started to ski again, and I closed my eyes and thought 'where do I want to be?'. I transformed my mind to pine forests with my dogs and basically created a dreamscape in my head. I created about six or eight dreamscapes that took me through."
Physically the landscape can take its toll too, of course. "Your body becomes a machine, it becomes very efficient, your senses are enlightened really well, and that's part of the drug. I feel incredibly good when I come home.
"To maintain that you need to put fuel in your body. You burn 8,000 calories a day, compared to 2,000 in normal life. But it's impossible to put all that in your body. I can only take in about 5,500 a day, so you're always losing weight."
The idea of reaching out to schoolchildren came as he tried to make sense of his calling. "I thought, 'hang on, there has to be a reason why I am doing this'. If not, I'm an adventurer. If I'm really an explorer I need levels.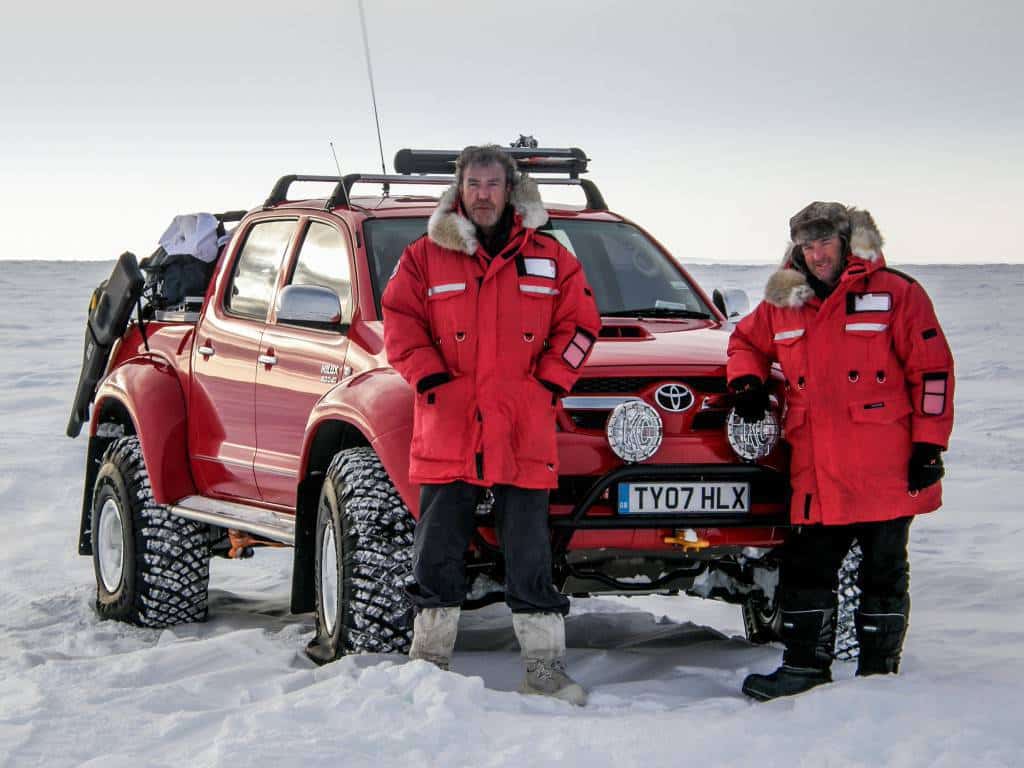 "I took my education programmes to Skype and Microsoft and worked with them in the Himalayas. In 2013 I linked to 10,000 children from Everest."
The obvious topic for schools is the climate change and global warming. "I talk about modern day exploration and the environment, but also their responsibility for the world around them.
"I'm not telling them to look into global warming directly but to look at their own personal lives and space, to do the right thing, which will then encourage the next person to do the right thing.
"So it's a mindset, a pride in yourself, just as you would tell your child to do the right thing. It's a domino effect."
"How we film these expeditions is pure honesty. We're not the bravest or the toughest, we are who we are, we have flaws. Like Tim Peake, he had that normality about him, so I thought I could be an astronaut too."
So next year Mark will broadcast live from Everest to 8,848 schools across the globe – the number is the height of the world's highest mountain in metres. If you want your school to take part, visit education.microsoft.com/mission8848 and register.
And what about Clarkson? Mark was a support guide when Top Gear raced a truck against a dogsleigh, destination the magnetic north pole. "He is what he is, very much the same person on and off camera. For me that was good because at least they are honest. In that situation if you're cold and you say you're not, you can die. They didn't really enjoy the filming because it is really tough at there and there's pressure on these guys to do well.
"I spent eight days with Richard Hammond as he was training with the huskies. It was just after his big crash so it was an interesting period of his life. He wrote in his book that those eight days were the worst he had ever spent on Top Gear, purely because there was nothing there."
It also brought one of Mark's most surreal moments, even in his considerable experience of the furthest reaches. "I was sitting in a tent with James May, and asked him if he wanted a hot drink and he said, 'I can do better than that'. He pulled out a Fortnum and Mason hamper and he said, 'would you like a glass of port?' I thought, I'm guiding but why not?"