Walking into Michelin-star chef Daniel Hatton's smart new premises on The Pantiles, it's immediately clear that his stylish new venture is going to be popular.
As well as the enticing smell of freshly ground coffee and fragrant pastries that hits you upon entering Hattons Deli & Lifestyle, there's a visual feast for the eyes and senses pretty much everywhere you look.
The shop's marble-topped serving counter houses a huge glass case stocked full of tempting gooey and wax-wrapped cheese, and behind this is a shiny new coffee machine from which cups of aromatic flat white and creamy lattes are regularly served up.
In addition to the central foodie hub are a number of shelves piled high with gourmet goods including Italian biscotti, bottles of exotic oils and spicy condiments.
Then there's the tempting menu which offers everything from bowls of breakfast granola and berries to roast beef ciabatta and brie and cranberry bagels – all priced at a very affordable £3.50.
So far, so deli you may think, but actually Daniel's new shop, which has only been trading for the past month, also offers something else.
Nestled towards the back of the store is an area that resembles a smart Parisian-style sitting room but it is, in actual fact, a gorgeous homewares pop-up. Did the inspiration for a blend of quality food and interior gems all available under one roof come from anywhere in particular, I ask the former Thackeray's head chef who has also worked for Marco Pierre White and Gordon Ramsay over the past decade.
"Not at all," says Daniel. "The concept was as simple as Lisa loves interiors and I love food, so let's do something that incorporates both."
But as we sit down to talk properly it becomes clear that there was another very important reason behind Daniel's move from running pressurised kitchens to his own business.
"We had our son, Elliott, three years ago and he is disabled so we needed to have a work/life balance.
"We wanted to work as a family instead of me coming back at midnight with no idea of what had been going on so we did a total lifestyle change."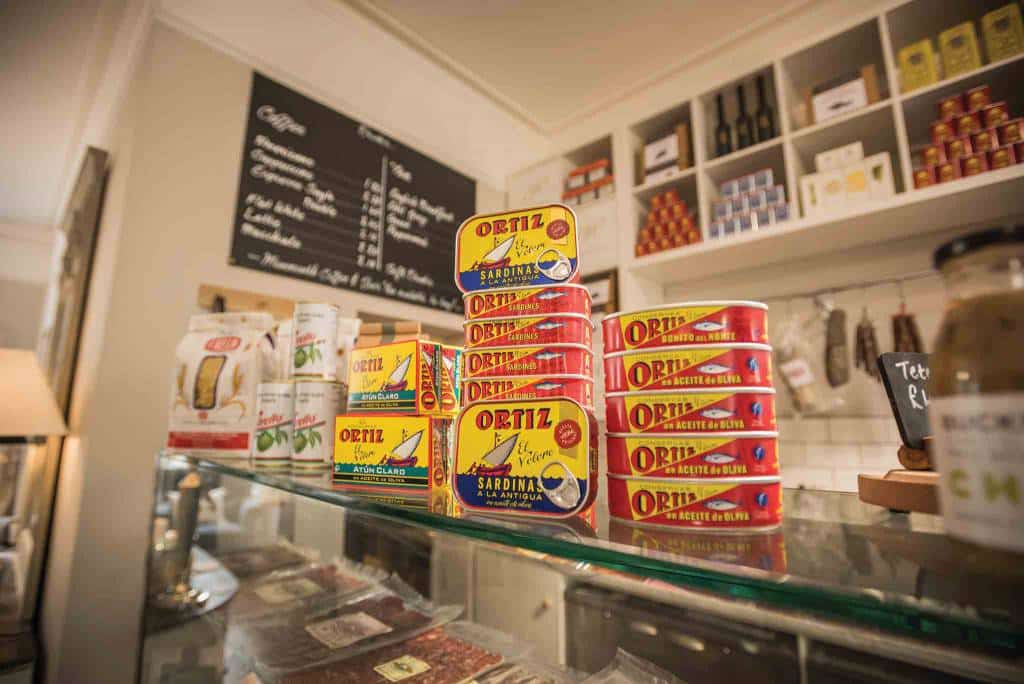 Despite their very good reasons for opening a shop, wouldn't it have been easier to keep working for someone else?
"No," replies Daniel, whose son Elliott has been diagnosed with epilepsy and Global Development Delay.
"Everything's a gamble in life and I would rather do this and it go under than not to have given it a go. Obviously we don't want this to happen as it is our dream and it means I can have dinner and bath time with my boy and that's worth its weight in gold."
In addition to the lifestyle and deli store, Daniel also runs a successful catering company, Hattons of Royal Tunbridge Wells, which does events all over the south east including weddings, school balls and private dinners.
But this is only on a part-time basis so the new shop fits in well with the entertaining side of his business.
When it came to researching whether the retail concept would work Daniel took a practical approach. "I sat out on The Pantiles for six weeks just watching and seeing where people were going and what they were buying.
"Obviously you've already got The Cake Shed and Chegworth's so I'm not going to compete with them. What we need to do is work together and give the people of Tunbridge Wells something that's a bit different."
One of Daniel's best-selling items is Monmouth coffee which he says literally 'flies out of the door'.
He's also keen to work with reputable local producers so stocks Bean Smitten coffee, which is hand roasted in Flimwell, charcuterie from Moons Green in Northiam and Stonegate's goats' cheese. They'll soon be selling 1606 gin, which is distilled in Tunbridge Wells, once they have their alcohol licence later this summer.
The way Daniel selects his products is simple: "For me it's about giving the experience of eating great food and if it's local then even better, but I have a massive passion for France, Spain and Italy too. The Faella pasta we stock here is the finest you'll eat. Once you have tasted it you won't go back to buying anything else."
Given that Daniel has worked for Marco Pierre White and Gordon Ramsay and also won a Michelin star in 2012 while running Thackeray's, where he originally trained under owner/chef Richard Phillips, he knows a thing or two about good food. What did he learn from working for such culinary greats?
"Work ethic. You have to be precise and take pride in what you do."
Daniel left Thackeray's in 2013 because he and Lisa were in the process of buying a country pub, but when this sadly fell through and Elliott was born their priorities changed and they branched out by themselves.
"Elliott spent a lot of his early life in hospital so now I just want to be able to close the door at 6pm and be with my family," says Daniel.
"If we do any more it defeats the reason why we started all this, and that's to spend more time with our son. Having him makes you realise what is important life."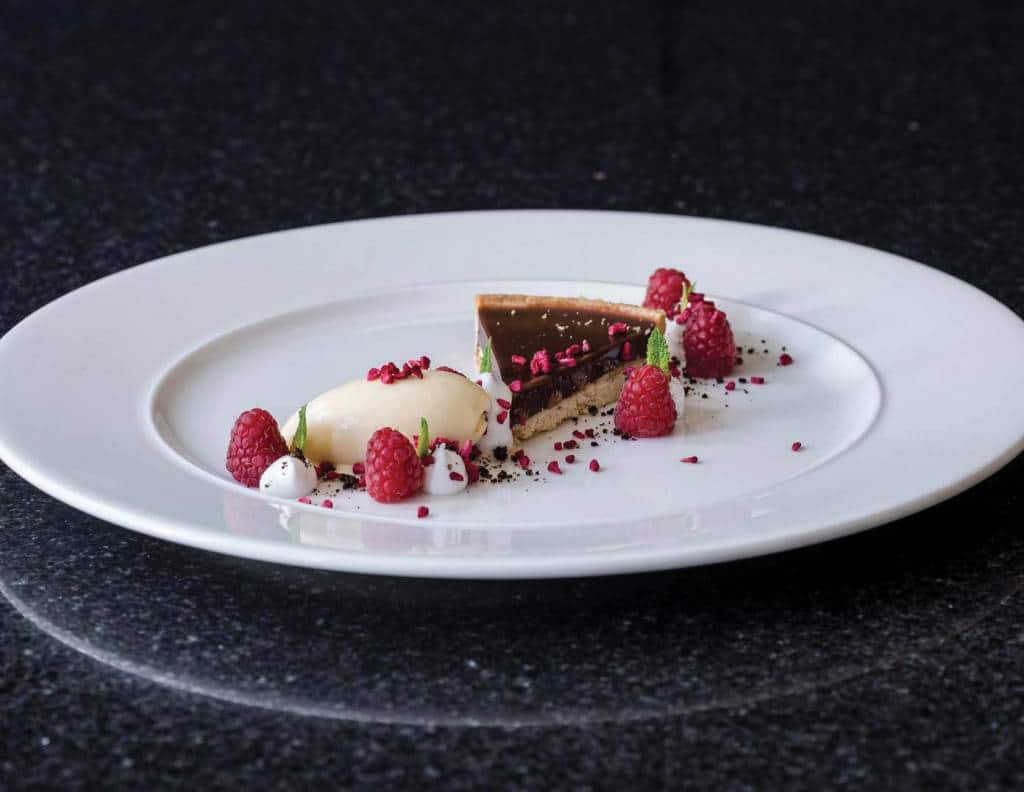 Hattons is open from 8am-6pm Tuesdays to Sundays during the summer months and open later on Jazz and Soul Train nights.
Prices for Hattons of Royal Tunbridge Wells bespoke dining service start at £60 per head and include four courses, staff and equipment. For weddings and larger events prices start at £35 per head. For more information visit: www.hattonsrtw.co.uk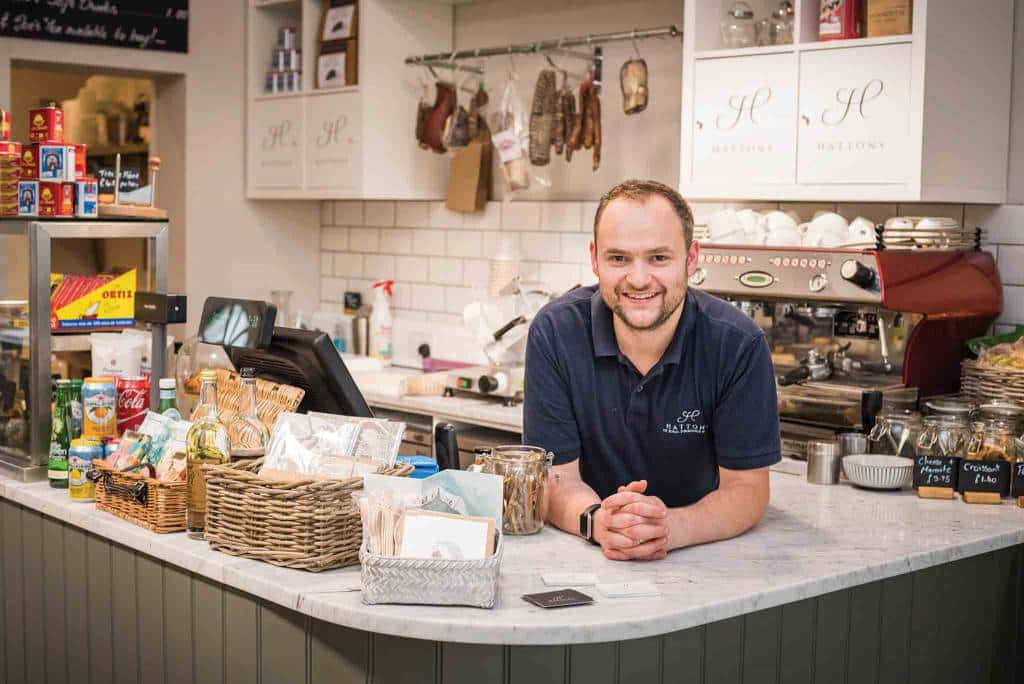 WHAT MAKES THIS A DELI WITH A DIFFERENCE
Incorporated in Hattons delicatessen is a beautiful interiors shop which is run by Daniel's wife Lisa. She used to work for the French interiors brand Maison so has a very good eye when it comes to all things stylish for the home. In her pop-up you'll find a highly covetable collection of Swedish and French-inspired must-buys including luxury cushions, mercurial glass ornaments and chic crockery. The homes range also stretches out into the main café area with cups, prints and pretty jugs all on offer.