Start your week right with our pick of the best local cuppas around
We went to…
Gusta, an Italian restaurant and delicatessen based on Camden Road in Tunbridge Wells. There's a dining area to the rear where you can enjoy authentic Italian food and drink – but we chose to sit by the window and watch the world go by.
We had…
We resisted the temptation to have one of their cannolis (which looked delicious) and instead just stuck to the caffeine route – we ordered one small cappuccino and a small chai latte with almond milk.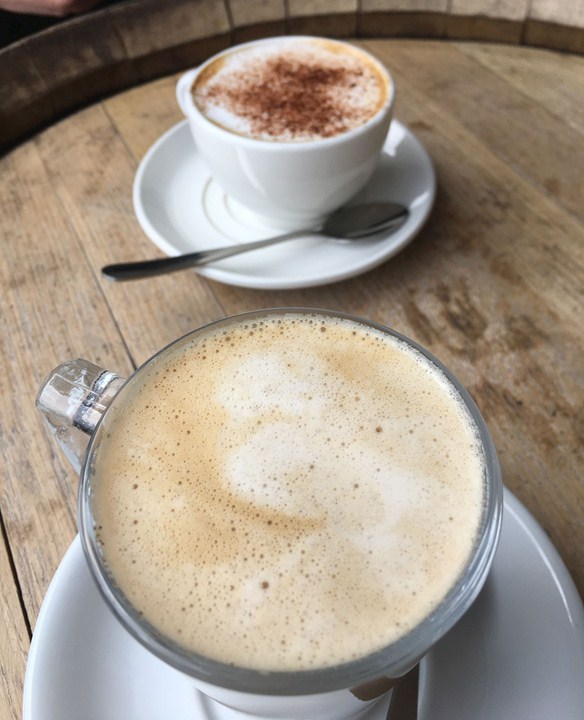 We thought…
The look
The chai latte comes in a tall glass with a foamy top, and the cappuccino is presented in cup and saucer, complete with a healthy dose of chocolate sprinkles on top.
The taste
The latté was deliciously spicy and creamy – but surprisingly light and the addition of the almond milk took away some of the sweetness so it wasn't sickly, just warming and enjoyable.
We only went for a single shot of coffee in our cappuccino to avoid us bouncing off the walls all afternoon, but it was smooth, creamy and rich.
The price
The chai latte was £2.60 plus an extra 30p for the almond milk, and the cappuccino cost £2.30 – cheaper than flying over to Italy but just as tasty as the real deal.