For bride Samantha Deegan and her groom Jamie, the 16th century Maiden's Tower at Leeds Castle near Maidstone was the perfect backdrop for their wedding. Samantha tells the story of how the two of them met, and reflects on some favourite moments from 'the most amazing and magical day'.
How did you and your husband meet?
Jamie and I attended secondary school together and were good friends. Little did I know he had a crush on me! After leaving school we sadly lost touch; however, quite a few years later, we bumped into one another on a night out in Tunbridge Wells and – as they say – the rest is history!
Tell us about the proposal
Jamie's initial proposal plan fell through at the last minute, as he was unable to borrow a McLaren from work. So, after a chat to one of his colleagues about a back-up plan, he decided to propose to me at my family home. He surprised me with breakfast in bed and got down on one knee – I was in complete shock and all I kept saying was: 'Are you serious?' followed by lots of tears and a big 'Yes'!
Where did you get married and how did you choose the venue?
Jamie and I got married at the beautiful Maiden's Tower at Leeds Castle. This was the first wedding venue we viewed and we fell in love with it immediately – a stunning setting with the most magical feel. From our first meeting to the morning after the wedding, the staff at Leeds Castle were second to none; we can't praise them enough.
Any key highlights from the big day?
It really was the most amazing and magical day, full of love and laughter. We had a small, intimate wedding with our nearest and dearest, and were lucky enough to have Jamie's grandfather as a guest and our toastmaster, while my brother kindly gave me away, which was very special indeed. We were fortunate enough to have a McLaren for the day, which was rather fabulous, and the night before the wedding my family and I had dinner overlooking the castle. The magic began from this moment and it was the best day ever.
Where did you go on your honeymoon?
We went on a spa weekend break, which was lovely, and as we felt completely exhausted. It was perfect to have time to chill and be together. With thanks to our guests and their kind gifts, we've been able to book a Mediterranean cruise for later on in the year.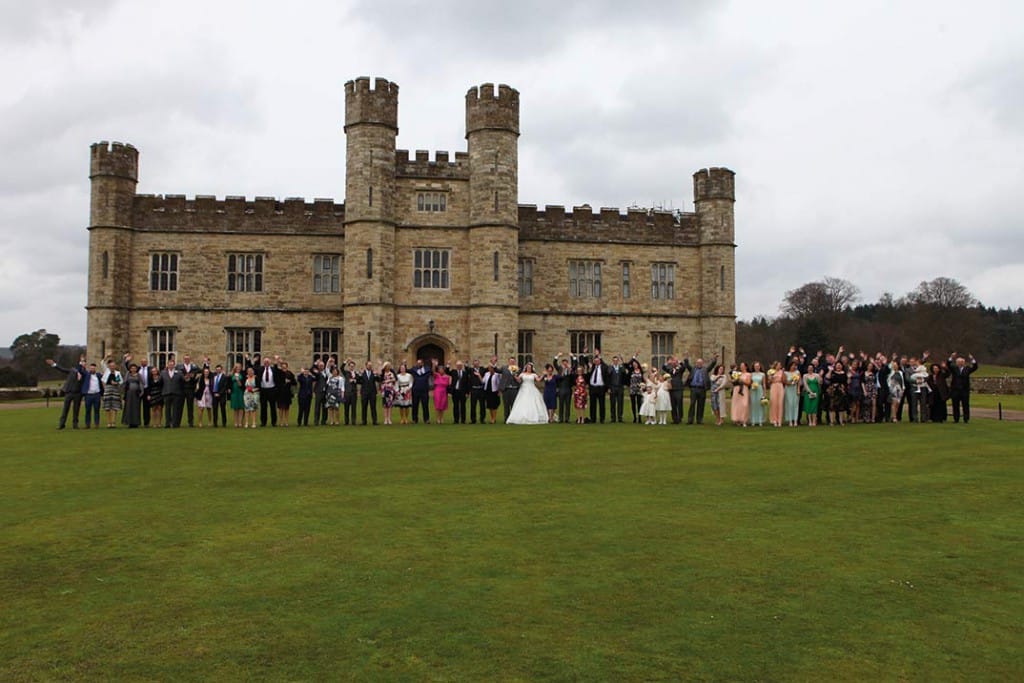 Talk us briefly through some of your suppliers and how they helped make the day special
We were lucky to have met some truly fabulous people when arranging our wedding, and would highly recommend the following:
Venue: Leeds Castle team – Sophie Welsh, Janye (floristry), Yvonne Riley, David Cummins, Clare, Kelly and Barbara and Michelle and Sam Pearson. Amazing team. Everything about the venue/food/ceremony and accommodation was perfect. www.leeds-castle.com/weddings
Cake: The Bonbon Bakery – it was such a pleasure working with Bonnie. She listened to all our requests and gave us very useful feedback. She made us our dream wedding cake and even made us a mock-up cake before the wedding. www.thebonbonbakery.co.uk
Photography: Simon Naish Simon Naish is a charming guy and very professional. He captured our day perfectly. www.completeweddingphotographer.co.uk
Makeup: Carrina Jane Shaill – Carinna did mine and my bridesmaids' make-up and did a fantastic job; she really listened to the style of make-up everyone wanted. Everyone looked beautiful, natural and, most importantly, they all felt comfortable wearing it. She's organised and professional. www.carrinajane.co.uk
DJ: Dean King – Dean is a charming guy who provided fantastic music entertainment and was highly praised by all. djdeanking@gmail.com
Finally, describe your partner in five words
Funny, kind, hard-working, thoughtful, loving.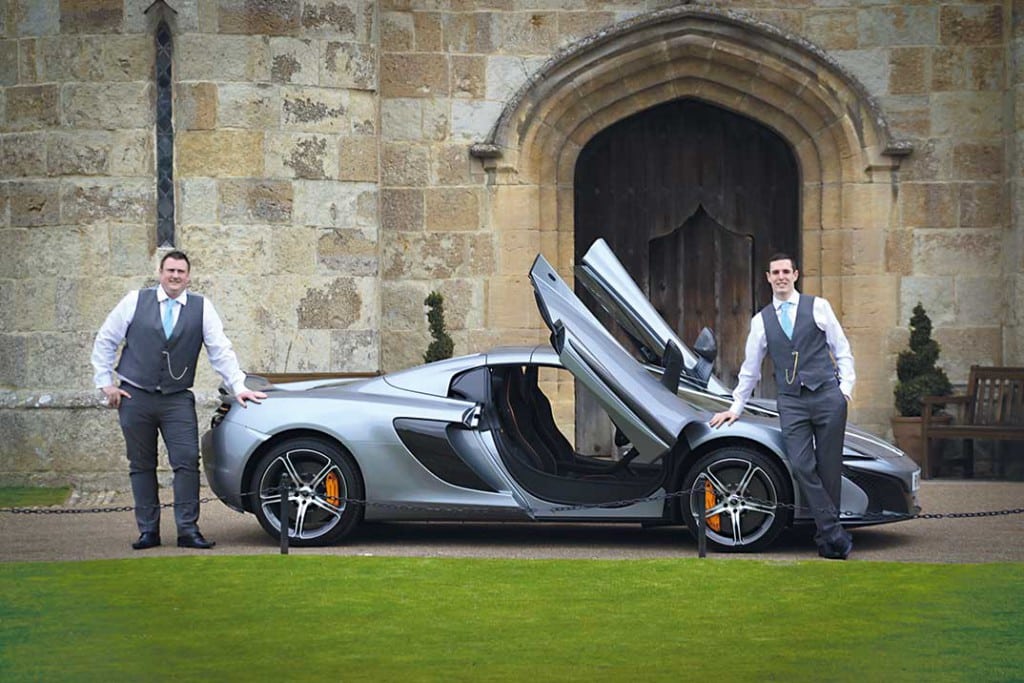 THE BEST DAY EVER
SAMANTHA OFFERS HER FIVE TOP TIPS FOR PLANNING THE PERFECT WEDDING
TIP 1
Set your budget early Рdecide together what aspects of your wedding will have the most importance; this will help you decide what you want to spend time and money on when planning your wedding. We chose not to have entertainment, apart from a DJ in the evening, who came highly recommended. We felt less would be more in this instance, and this also meant we could budget for Champagne and canap̩s after the ceremony, which we felt our guests would enjoy.
TIP 2 Record the experience – budget for a videographer. A wedding is a once-in-a lifetime moment, so record your special day and have those precious memories.
TIP 3 Be careful when buying accessories/wedding favours from overseas – unfortunately, our beautiful-looking wedding favour mints smelled and tasted like TCP, so we were unable to give these to our guests! We did find an alternative, which was used alongside a donation to Macmillan Cancer Support, a charity close to our hearts.
TIP 4 Enjoy the lead-up to the wedding – I wish I hadn't been so worried that absolutely everything that could go wrong would go wrong before our wedding, and just enjoyed the planning. And remember that your friends and family will be happy and excited for you, so nothing else will really matter.
TIP 5 Make the day your own – it's a celebration of you and your partner's love for each other, so don't get bound up too much in what a wedding should be. We didn't have a traditional top table, but what we did worked for us and our situation.