The Tonbridge Food and Drink Festival offers the best of local, regional, national and international products in one tasty gathering. You can use our listing below to find items of particular interest to buy, or just take a stroll around the stalls and sample all the exciting food and beverage on offer
Alley Cat Street Food
Eggs benedict with smoked haddock served on a crumpet, herring roes pan fried in parsley butter served on toasted brioche, deep fried whitebait in paprika with lemon, pan fried king prawns in garlic butter and skinny fries. These are just some of the great dishes on offer.
Bar
Relax with a glass of your favourite tipple.
Bird in Eye Catering
German sausages from award winning butchers in Southern Germany.
Blue Egg Catering
The perfect solution for weddings, outdoor or indoor parties or just a large gathering of friends. Sample the traditional Kent hog roast, pulled pork and a vegetarian option of field mushrooms, pesto and mozzerella.
Building Dementia Friendly Tonbridge
Dementia awareness on Saturday, followed on Sunday by a demonstration of how cooking was achieved during wartime and post-war rationing.
Cafe Gabriella
Choose a barista style espresso based coffee, or from a wide selection of tea. There's also hot chocolate and speciality drinks such as chai, Arabic rose water espresso, caramel latte, mint hot chocolate, white hot chocolate, together with a selection of home-made cakes.
Charles Taylor
Traditional handcrafted garden furniture made in the UK and delivered fully treated and assembled.
Chopstick
A selection of Chinese street food such as noodles, rice, chicken, pork, beef and vegetable, in mouth-watering sauces.
Chipstix
Caramelised nuts, muffins, and chocolate apples.
The Cumbrian Pie Company
Makers and purveyors of gourmet Cumbrian pies.
Demelza Children's Hospice
Demelza Children's Hospice is a charity which provides vital care to families across East Sussex, Kent and South East London.
Direct Beers Ltd
Gift pack beers with interesting names
Flint and Flame
Premium quality kitchen knives, blocks, chopping boards and sharpeners.
French Delicatessen
Speciality French cheeses, fresh charcuterie and cured meats, plus other complementary foods.
Famous Last Stand
Diverse range of hats such as the trilby, caps, trappers and fedoras, made from fabrics such as British tweed, wool, leather, suede, linen.
The Fudgery
Award winning hand-made fudge, plus coconut ice, nougat, peanut brittle, and other traditional sweets.
Grapefruit Ltd
Create an account at the Food and Drink Festival and get a special discount on the services and recipe ingredients that can be delivered to your door.
The Great British Cheese Company
Award winning artisan waxed cheese.
Great Preservations
Home-made artisan chutneys, jams, jellies and pickles produced using locally sourced ingredients whenever possible.
The Greek Myth
Traditional Greek street food including souvlaki skewers, Greek pita bread, wraps, pork sausages, and salads dips.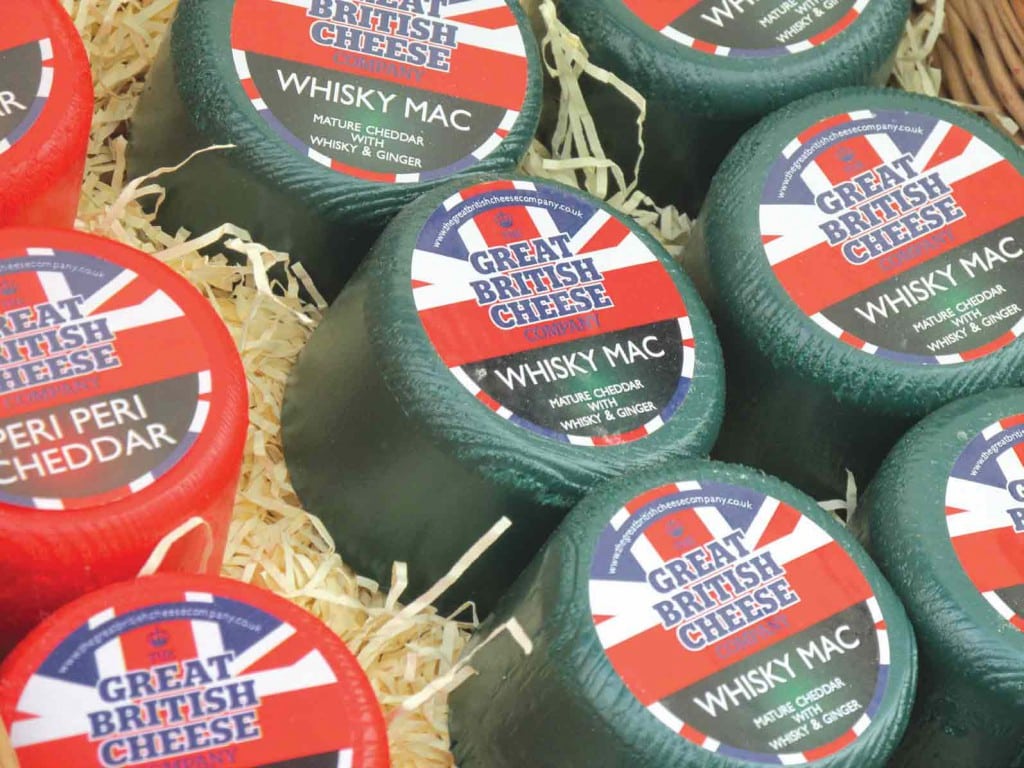 Hall Place Dairy
Local cheese made on a dairy farm in Leigh. Cheddar style cheese, smoked cheese, and fresh curd cheese.
Hebridean Spirits & Liqueurs
This family run business specialises in the creation and manufacture of wholly owned whiskies and liqueurs. Each one comes in a distinctive bottle with beautiful packaging and has its own story to tell.
Hot Face Sauces
Chilli sauces, chilli jams, dried chillies, chilli chocolate are among the products made with locally sourced natural ingredients and no artificial preservatives, colours, flavours or chemical extracts.
Hush Heath Winery
An exquisite selection of wines and ciders all produced from fruit grown in the winery's Kent vineyards and apple orchards. Home to the award winning. English sparkling wine, Balfour Brut Rosé.
Irvin Sweets
Sweets, liquorice and fudge
McCarthys
Choose from a range of bread that has been crafted, rather than mass produced, together with patisserie and traditional baked items.
Mr Olive Ltd
Quality Mediterranean food and snacks including olives, baklava,Turkish delight, and nuts.
Naked & Ready Foods
Makers of rare breed organic pork scotch eggs, gourmet pates and dips using locally-sourced ingredients.
Northgate Wines
A selection of wines to choose from including three-litre limited edition art barrels.
Nip from the Hip
Nip from the Hip is a family run Kent-based business producing mouth-watering liqueurs. There are many flavours to choose from including the award winning Rhubarb Vodka and Gooseberry Gin, plus Cherry Whiskey, Cherry Brandy, Plum Gin, Raspberry Vodka/Gin, Damson Gin, Strawberry and Vanilla Vodka, Strawberry Rum and many more.
Nut Farms
Local walnuts and Kentish cobnuts, cobnut oil, cobnut chutneys and sauce, lavender jelly (non-nut product), walnut biscuits, cobnut fudge and brittle, honey with cobnuts, choc-coated cobnuts, other nutty products.
Olivier's Bakery
Freshly handmade bread, pastries, cakes and savouries.
Passion du Fromage Ltd
Continental fine foods including Spanish saucisson, French cheese, Spanish wine and French cider.
Pepenbury
A provider of high quality care and support for adults with a learning disability.
Pepe's Churros
Enjoy some traditional Churros washed down with a delicious hot chocolate.
Pine Trees Cider
Farm-made Cider, produced using traditional methods.
Proper Tea Company
Choose from over 70 classic and excitingly different teas, tisanes and herbal infusions.
Romney Marsh Wools Ltd
British wool has many benefits and many excellent qualities as it is renewable, sustainable and incredibly versatile. Take a look at some of the great items made by Romney Marsh Wools.
RSPB
This UK charity works to secure a healthy environment for birds and all wildlife. Ask about a special membership offer available at the Food and Drink Festival.
Sawley Kitchen London
Hand-baked Yorkshire shortbread biscuits, meringues and hampers.
Surrey Ices UK
Cool down with one of your favourite ice creams.
Sweet Nostalgia Fudge
Handmade fudge, homemade marmalade, traditional lemonade and other handmade confectionery, plus Kent-produced apple juice
Tonbridge Castle
Wedding promotions at the Castle.
Tonbridge and Malling Friends of the Earth
Local branch of the campaigning environmental organisation.
Urban Truffle Ltd
Gain direct access to the very best ingredients available and have them delivered directly to your door. Choices include smoked salmon and rye canapés, truffle rissotto canapés, vinegar, olive oil, truffles (seasonal Variety) rissotto rice, hand-made pasta, terrines, smoked salmon, chutney, preserved fruit, pasta ragu, caviar, dried mushrooms, herbs, jam, biscotti, sable biscuits, confit duck. Or choose yourself a hamper.
Wise Owl Cider Ltd
Cider made with 100 per cent pressed Kentish apples.
The Wiltshire Chilli Farm
Chilli products made from home grown chillies including sauces, jams, chilli grinders, dried chillies, fresh chillies and chilli plants.