Working parents are time-poor and it's making families miserable. Claire Spreadbury asks the experts for some genuinely achievable advice.
As a busy, working parent, it's so easy to let life get in the way of having fun with your kids. When exactly do you fit in the quality time around work, school, cooking, cleaning, homework, clubs, exercise, life admin and laundry?
According to new research by Thomas Cook, half of British parents spend less than one hour of quality time with their children each day, and of the 1,500 quizzed, eight out of 10 were completely aware they're not around their children enough during the average working week.
But when you simply can't slash your hours at the office, and weekends have to be spent catching up with chores and being a taxi driver for the clubs and parties your kids want to attend, how do you fit it all in?
"Perfecting the time ratio between kids and responsibilities can be a struggle," says life coach and author of How To Be Selfish, Olga Levancuka (olgalevancuka.com). "The 'always on' technology culture, longer commutes and working hours, while juggling other admin around family time, can sometimes leave parents feeling overwhelmed.
"However, quality family time is important, because it lays the foundations for how a child develops socially and psychologically. The time spent with your child now may impact their behaviour and understanding later on in life.
"The first step you need to take is to understand that you can't always be in control of the time. Yes, it's useful to have a structure, but you have to accept that it won't always go to plan. Once you have accepted this, you will relax and will be ready to manage your time without any additional, unnecessary stress."
So take that on board, along with the following top tips – and you might just find your life contains more fun, love and quality family time than ever before…
1. Be present
"In a way, it doesn't matter how much time we have with our children if that time is spent being pre-occupied, fretting or not really being 'there'," says human behaviour specialist, Sophia Davis (sophiadavis.co.uk). "Very few of us are ever really present with our children, no matter how much time we have spare. Children notice when you are fully with them, and engaged in the time that you share, wholly together. This means that we're not on the phone, not planning our following days or weeks, not there and wishing we were somewhere else, but totally, fully, and completely there. Present.
"This is quality time. It's a little bit like gold dust. Children thrive off it. You also only need a little bit for it to make a huge impact. It's the quality and not the quantity of time that makes a difference. Let go of guilt, stop worrying about small things, and let your children teach you what it is to be fully present, fully alive, and freely living life."
2. Stop trying to make everything perfect
"Not every single bit of clothing has to be ironed, and not everything in the house needs to be squeaky clean," advises Levancuka. "Stop spending time trying to make everything look perfect, and use that time to have fun with your children. No one will judge you for having a messy house, it's all part and parcel of having an energetic and happy family living in it."
3. Think about what you're doing and why
Cat Williams – relationship counsellor, speaker and author of Stay Calm And Content No Matter What Life Throws At You (staycalmandcontent.com) – suggests mulling over whether the decisions we make as parents are for reasons of love or fear. For example, we become obsessive about chores – because we fear judgement from friends or relatives if our house isn't perfect, or we spend too long at work because we fear colleagues will think we aren't working hard enough if we don't. "A love decision – on the other hand – might be leaving work early, or not doing the hoovering and spending that time having fun or relaxing with our children instead," Williams adds. "For this approach to work, we may have to let go of some of our fears and become more confident and self-accepting."
4. Use tiny snippets of time to talk
"You don't always have to spend long hours with your kids to show them you care," says Levancuka. "Make the most of the free slots you have available. Ask them about their day at school, offer to help with homework, or even read them a short story while you're waiting for the food to cook. It's not about setting aside long hours, it's about making the most of the time you've got."
And when you are utilising that time, get rid of the gadgets: "Keep electronic devices out of sight. Giving each other your full attention will make the time you spend together feel much longer and more valuable."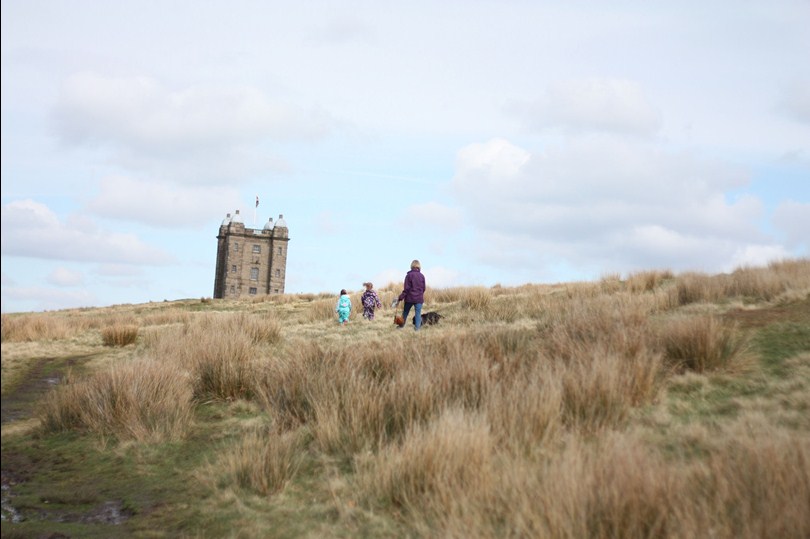 5. Prioritise the best stuff
"Rank activities on a one to 10 scale and prioritise the right things," suggests Williams. "We can ask children what their '10 out of 10′ activity is to do with us and then make time for it, even if it's the only thing we do with them that week.
"When we ask this question to each of our children, and our partners, their answers are often pretty surprising. What is your favourite thing to do with your partner and children, and when did you last do it?"
Williams also advises using a scale to find out if your children are happy. Ask them, 'How much did you enjoy school/your swimming lesson today out of 10?' And if you do this regularly, you can ask questions around why it was higher or lower than last time.
6. Make time in the morning
Mornings can be perfect for spending quality time with the kids, suggests Levancuka. "Make sure you've prepared everything the night before and wake your children up 15 minutes early, so you can spend that time doing something fun. Read a book, have a tickle fight, or just have a singalong to your favourite song. You may think that 15 minutes is not enough. but to your children, it's some extra time with you."
7. Show them you care even when you're not there
And finally, children love surprises, so if you don't have any moments to spare, you can still show that you love them, says Levancuka: "Write them a note and leave it on the fridge, or slide it into their lunchboxes. Get as creative as you like – your children will appreciate the effort you've put into making them feel loved."