Chilstone, masters of handmade craft stone, celebrated their 65th year with an exclusive Chelsea Flower Show preview evening at The Spa Hotel, which raised money for charities MyelomaUK and ellenor.
Steve Clark, MD of Chilstone, opened the event with behind-the-scenes insight into preparations for their upcoming Chelsea trade stand. With further talks from Chelsea grower and local plantsman Simon Sutcliffe and RHS Gold medal winning garden designer John Everiss, here are five things we learnt about Chelsea that we never knew before. �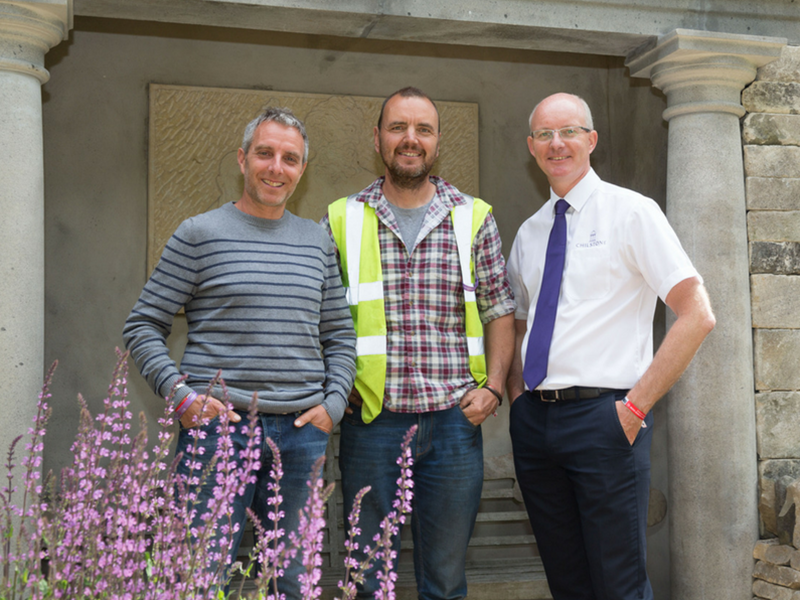 Chelsea preview event speakers, left to right, Simon Sutcliffe, John Everiss and Steve Clark. Photography:
David Bartholomew
Chelsea is BIG for business
Chelsea is the biggest event of its kind on the planet, witnessed by 1.2 billion people around the world. The show's UK audience alone is massive, thanks to 12.5 hours of primetime BBC screening and priority access for 450,000 members of the Royal Horticultural Society. Sponsorship of the event is rumoured to be the most expensive outside of sports; M&G Investments have sponsored the show for 8 years running that's some big bucks!
There's nowhere better for networking than Chelsea
As patrons of the charity, the shows attendees naturally include royalty, but Hollywood stars and leading figures from some of the world's biggest businesses are regular guests. For small firms, this can make for some lucrative clients. 'Each year about 7% of our spend goes on this one event alone,' says Steve Clark, MD of Chilstone, 'but it's worth it. A large amount of our custom comes immediately after.'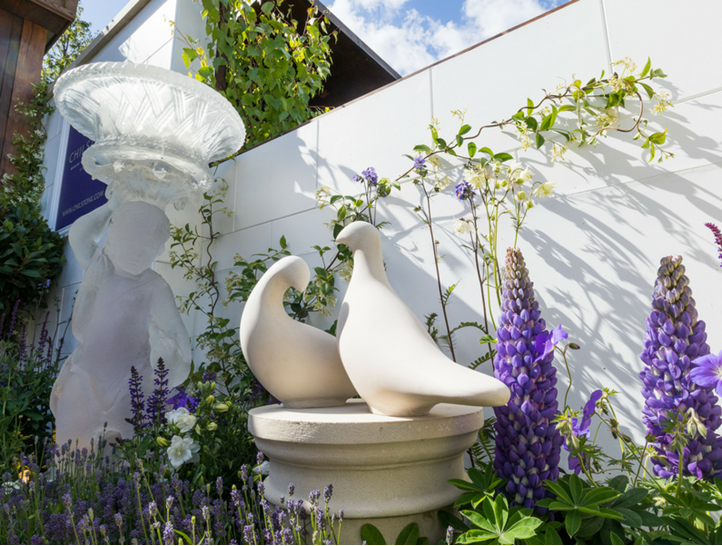 Even trade stands need to be particular about planting. Photography:
David Bartholomew
It takes a lot of chaos before you get Chelsea.
Getting everything ready in time is incredibly labour intensive, according to Simon Sutcliffe from How Green Nursery near Hever, whose team have to cater to the exacting needs of every single plant. For every stem on display in the grand marquee (which is the biggest in the world) 9 or 10 are rejected.
'You've grown all these plants in perfect conditions, but you never really know what will happen while they're in the back of the van! When I drop them off it's quite emotional. That feeling, it's the reason I do it.'
Simon Sutcliffe, Director of How Green Nursery, near Hever
Tricks of the Trade at Chelsea
Sutcliffe describes himself as a bit of a 'fortune-teller', as to get blooms blossoming at just the right time they must start growing plants in September, before any of the gardens get officially approved. 'It's theatre,' declares John Everiss, winner of multiple RHS medals and designer of this year's MyelomaUK garden, 'You're trying to create the illusion of an established garden.' There are tricks to the trade though, confesses Sutcliffe: 'What most people want to see is the quintessential cottage garden, so we can confidently grow these knowing they naturally flower at the right time.'
Chelsea is truly pioneering for gardening
For such a big event, budgets for gardens are eye-watering, with costs spiralling upwards of £1m. Like fashion shows of Paris and Milan, Chelsea lets ideas run wild, with new creations developing into the fashions we enjoy in our own back gardens. For Everiss, whose MyelomaUK garden features a 9 tonne designed using high resolution 3D scanning, this is one of the event's key values: 'The technology is brand new, nobody's done anything like this before This is the kind of thing Chelsea lets you do.'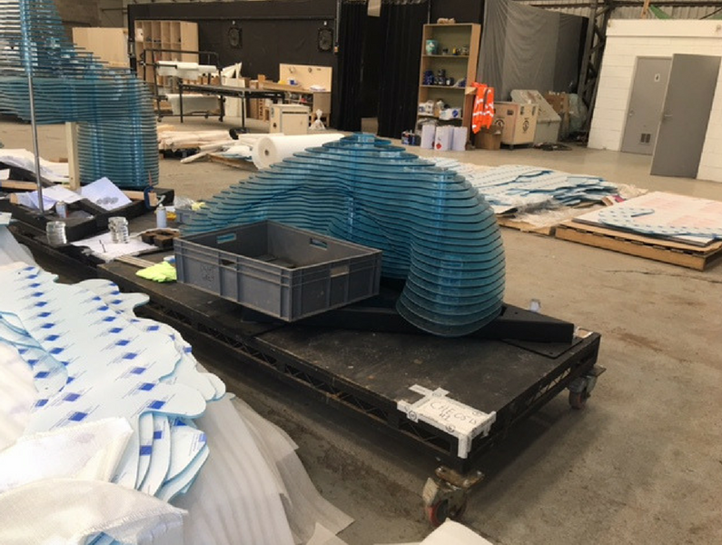 Pioneering technology was used to create this hand, a small part of John Everiss' sculpture for
MyelomaUK
.