Construction work is progressing to refurbish the Shell petrol station on St John's Road in Tunbridge Wells.
A fleet of diggers and bulldozers have been spotted at the forecourt which has been shut since January and is set to reopen in July.
Shell announced in March that Waitrose products would be stocked in the rebuilt service station, following long-time speculation that the supermarket would move in.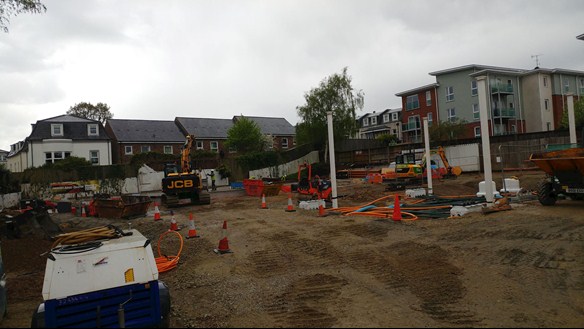 At the time, a spokesman said: 'Waitrose has reached a supply agreement with Shell for its St John's Road forecourt store in Tunbridge Wells.
'The retailer will provide around 600 products in a dedicated section of the existing Shell site, which will comprise around two thirds from its own label ranges with the remainder consisting of some of its most popular brands.'
Motorists can still access the BP garage next door, which stocks Marks & Spencer brand food.