Nearly 200 companies and individuals put their names forward or were nominated by others for one of the 11 awards, and the waiting to find out the ultimate winners is almost over.
The entries have been read, examined, discussed and shortlists have been drawn up. Those lists will now go before the panel of six independent judges who this week will sit down to choose the winners from 10 of the 11 categories. The final category is Readers' Choice. More on this here.
Those winners will take centre stage at a glittering gala dinner hosted by one of the UK's best known public faces – Edwina Currie. The former Conservative Health Minister has today carved out a new career as an author, broadcaster and reality TV celebrity.
She will be presenting the personalised awards during the evening at Salomons on May 19 that will be attended by 50 invited guests. Those shortlisted will be our special guests with complimentary tickets.
It promises be a night to remember at the inaugural awards event for all those involved.
You can read full details of the shortlist below.
THE SHORTLIST…
The following have been shortlisted for the awards and their names will now go on to the final stage where our panel of judges will decide the ultimate winners.
Service Excellence Award | Sponsored by Rent Locally
The winner of this category will give outstanding assistance and advice to those who buy or use the business or organisation's products or services. They will be able to provide customer testimonials to support their entry.
First Office Systems
Methodical dedication to customer service is what First Office Systems excels in. The company, which provides clients with office services and technology, was founded in 1991 with the ethos that by providing high quality service, trust and growth success will follow. To this end the firm introduced a bespoke computerised service management system to ensure everything is logged and reported, especially response times. They also make sure they are regularly up to date with what their customers want, having carried out 1,500 surveys to gauge client satisfaction over the past ten years.
Royal Victoria Place
It is unlikely anyone living in or near Tunbridge Wells has not visited Royal Victoria Place. Situated at the heart of the town, this shopping centre is about to undergo a £70million redevelopment, which will finally add a cinema to the town centre. With over ten million visitors per year, the centre has gone a long way to making it a family-friendly place by providing free services such as a crèche, child safe zone, kids' club, kiddy car service and Play World. It also operates a 'Mystery Shop' survey, to evaluate standards of customer service, achieving above-target scores averaging 95 per cent throughout 2015.
Maddisons Residential
When referrals and word of mouth are essential for your company, ensuring good levels of service are vital. Maddisons estate agents, which was founded by former Coutts employee Deborah Richards three years ago, works under the strapline 'excellence is not a skill set. It's an attitude'. The company follows up all their valuations with a detailed marketing report, allocates a Property Relationship Manager to every sale and does not impose a fixed contract period, preferring to have their customers stay with them 'because they want to, not because they have to'.
Creative Business of the Year | Sponsored by Fox Marketing Services
This award category is for any company over two years old in any sector that can demonstrate creativity as adding value to their business's success.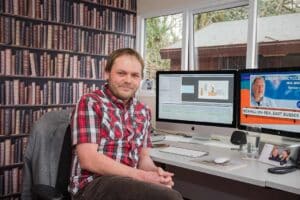 Digitom
Founded by 37-year-old Tom Chown, this company employs five people and specialises in providing cutting-edge video production and animation for online platforms. Its many clients have included The British Army, Citibank, Shepherd Neame and Savills. The typical client will spend between £10,000 and £20,000 per project, although the actual price range can be as low as £5,000 and as high as £40,000. And although the content is aimed for online consumption, it is made to the highest specifications, explains Mr Chown, who said: "What we always aim to do is ensure the style and structure of it is always based on traditional broadcast media. We add broadcast values, online."
ifour Solutions
Established in 2006, when the craze for everything 'i' got underway, design agency ifour has grown from strength to strength. Focusing on brand development and providing strategic planning for clients, and working under the strapline 'we care, we enjoy, we deliver', the firm now employs 13 full-time members of staff who pool their diverse range of skills to deliver a product tailored to their customers' needs. Creative Director Graeme Hall said: "Underpinning everything we do is a deep understanding of brand communications, combined with our genuine partnership approach, which means that we are proud to develop long-lasting and solid relationships with all our clients.
Larrytech
Web design firm Larrytech consists of a dynamic team of 13 employees based in Tunbridge Wells. Set up in 2001 and co-owned by Larry Hardcastle, Doug Rubashow and James Blacklee, the company has recently developed a new website for The Skinners' School, the sixth one they have made for them over the years, displaying the close relationship they have with their clients. Of the company's success, Mr Hardcastle said: "We have always prided ourselves on being at the cutting edge of web technology, providing outstanding solutions and unrivalled levels of customer service."
New Business of the Year | Sponsored by Ansacom
This category is for those businesses which were founded in the last two years with a bang (start date after January 1, 2014) and are really getting noticed for what they do.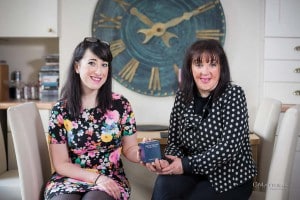 Seacreme
Jane Healy was aged just nine when a camp stove accident left her with third-degree burns covering 75 per cent of her body and permanently scarred. The ongoing suffering and pain from regular surgery over the course of her life was only ever truly relieved by going in the sea. Today, working alongside her 26-year-old daughter Laura, she has created a range of mineral-based cosmetics called Seacreme which help rehydrate the skin using natural sea salts. The fledgling company has had its products stocked in the Tunbridge Wells department store Fenwick since January and also sells online.
Generating Interest
Few things are more frustrating, or potentially damaging, for a business than suffering a power cut. And with the UK's spare capacity at an all-time low, many companies and households will be looking to have their own personal energy source. Wadhurst-based Generating Interest was founded by Nigel Burnett, whose own experience of a week-long power cut in 2014 led him to discover there were no companies south of Derbyshire providing the automatic-backup generators he installs. And the potential rewards of entering this field are huge, with predictions that if just 0.25 per cent of rural households buy a generator, the value of the market is £279million.
The Beyond Travel Company
This agency is looking to disrupt the travel industry through concepts of experimentalism, connection, collaboration and challenging the way consumers engage with travel products today. Set up by friends Catherine Gallagher and Jessica Hargreaves, The Beyond Travel Company offers a wide range of travel options from midnight kayaking tours in London to trekking across the salt pans of Botswana. Ms Hargreaves said: "Catherine and I have always aimed to be strong female leaders running our own business. We came together over a bottle of wine and a desire to tread our own path."
Entrepreneur of the Year | Sponsored by Infinity Group
An entrepreneur is more than a business person. Entrepreneurs turn their ideas into opportunities and may run one or more businesses. These people are innovative and have turned their big ideas into successful ventures.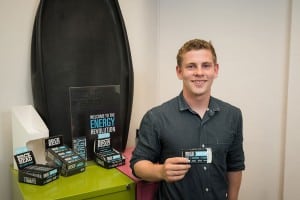 Blockhead Energy Chewing Gum
Danny Lowe, 22, set up this Tunbridge Wells-based company in 2014 and has already courted major retailers such as Menzies, One Stop and WH Smith to stock his products. Mr Lowe said he came up with the idea of creating the gum after a lecture in sports science at university on absorption methods. He realised gum acts as a faster way of delivering energy than other methods, such as drinks, and so came up with a formula that combines caffeine, taurine and vitamin B – but no sugars -Â to provide energy to the consumer.
Maddisons Residential
Established by former Coutts employee Deborah Richards three years ago, Maddisons has 95 per cent of its new customers come through current client referrals. In addition, the estate agency has a fall-through rate of just four per cent – ten times less than the industry average.
These achievements come despite Ms Richards having no previous experience of running her own business.
The company now employs fivemembers of staff with a view to moving into the world of lettings and into bigger premises, while always improving the residential sales experience.
Green Company of the Year | Sponsored by Global Office
Being a green business can embrace many aspects of sustainability, including being environmentally-friendly in its business approach to changes that have been made by the company to become more sustainable, saving CO2 emissions, reusing, recycling and even saving money.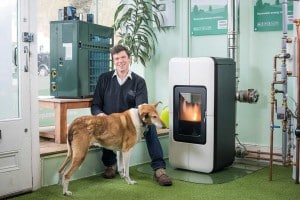 BioSun Energy
Trading under the name Green Square, this company – which specialises in the provision of renewable energy – is the 'pride and joy' of Paul Smith, who set it up two years ago. The company installs heating systems that use renewable energy to help homeowners and small businesses reduce their carbon footprint. The technologies employed to provide heating and hot water include biomass boilers, wood-pellet stoves, heat pumps, solar thermal, solar PV and the most advanced thermal stores.
Mr Smith explained: "Because we offer a full range of technologies, we ensure we can recommend what is right for the customer's property, rather than be constrained by a single technology."
Royal Victoria Place
Since 2014 the Royal Victoria Place shopping centre has been actively analysing its baseline energy performance with the aim of understanding where energy was going and how it was being used. It soon became clear they could be more efficient, and they have since undertaken 'dozens' of projects to make the centre consume less. Since starting their 'Ready, Steady, Green' initiative, the centre has seen a 38 per cent reduction in 2014 and a 35 per cent reduction in 2015 of electricity use. Even more impressive has been the 92 per cent reduction in gas consumption.
Fox Print Services
In the past, one of the major by-products of the print industry has been landfill waste. However, Fox Print Services is just one of 63 UK businesses to be EMAS (Eco-Management and Audit Scheme) verified, after reducing its waste to landfill by 91 per cent. It has also consistently seen year-on-year reductions in energy and water use. It has an extensive list of products which it ensures are recycled, including paper, ink, printing plates, pallets, cardboard and much more. As a result, the company is a trusted supplier to organisations such as Greenpeace and Friends of the Earth.
These family firms are ones based locally that were set up over a year ago. They have displayed real financial success in relation to growth in turnover and profit.
MJ Exhibitions
Set up by Minda Jonuskis and his wife Rasa in 2013, this company is a classic success story. Lithuania-born Mr Joniskis travelled to the UK in 2005 with no more than £100 in his pocket, and he slowly learned English while working on a farm before moving into the exhibitions industry. With a determination to establish  his own firm, he created MJ Exhibitions in Tonbridge, working alone and in a rented corner of another company's premises. His company grew, and now he counts his wife as a co-owner and employs his brother-in-law as an installer. Turnover in 2014/15 was £800,000, which is expected to nearly double this year.
Baldwins Travel Agency
Established in 1895, Baldwins has been run by the same family since 1991 when it was bought by husband and wife Ron and Sally Marks, who are both directors of the firm. Furthermore, two out of their three sons – Nick and Chris – are now joint Managing Directors of the travel agency, which has seven branches across Kent and is looking to further expand across the region. Annual turnover at the company is expected to be £30million this year, up from £26million currently. Profits are expected to increase from £2.35million to £2.8million.
Fuller's Butchers and Farm Shop
This company has been running since 1972, providing Tunbridge Wells with locally-sourced meats and produce from farmers, bakers, brewers and wineries, and was opened by the late Tony Fuller and his wife Margaret. After Tony sadly passed away, Margaret took on the job of running the butchers by herself while their 13-year-old son Stephen undertook an apprenticeship. Stephen now runs the company with his wife June and has help from his sister Sarah, brother-in-law Russell and even his own teenage daughter Lily, 16, and son Henry, 13.
This award is for organisations which have done the most to develop their social responsibility programme, and will be judged primarily on activities undertaken in 2014/2015, although projects started before then and those ongoing will be taken into account.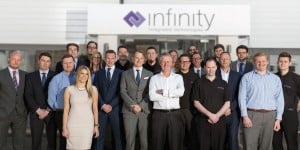 Infinity Technology Solutions
Infinity, which was founded in 2001, provides integrated IT support services, bespoke software consultancy and business telecoms solutions. With 28 employees and a projected turnover of £4million this year, the company lists Specsavers and Four Seasons Healthcare among its clients. The business engages with the community by providing free services for local charities, such as Tree of Hope, supporting Trinity Theatre and fundraising for good causes. The company aims to provide £60,000 to local charities over the next three years through the provision of free services and fundraising events.
AXA PPP
The largest private employer in Tunbridge Wells, with over 2,000 staff, the company describes its ethos as 'giving local support' and 'developing long-lasting partnerships' with charities, schools and other community organisations. To date, the company has partnered with around 60 charities in the area and has put investment into 40 schools. Last year the insurance giant raised just under £100,000 for charity, and through their Hearts in Action programme have seen more than half of their staff volunteer in the local community. The company also offers a work experience programme which has hosted 365 students aged 14 to 19 since it began in 2012.
Castle Cars
Tonbridge-based Castle Cars has grown from a single vehicle in 1995, when Terry Hill decided to set up his own company, to 20 vehicles, a workshop and valeting service today. Part of the success has been attributed to the loyalty of the staff, some of whom have been with the company for nearly 20 years – something 'unheard of' in the taxi trade. The firm engages with the community through charitable works, sponsorship of events and assisting the police through their Shop Safe initiative. But perhaps their most lasting impact is playing their part in a council-run scheme to train taxi drivers to spot signs of people trafficking.
The Young Business Person of the Year Award recognises dynamic individuals aged 30 or under running a business. They will be able to demonstrate great success and drive in growing their company.
Monita Cheung Design
Interior design company Monita Cheung Design Ltd is pioneered by young entrepreneur Monita Williams and has been growing rapidly since she started it in 2014. Working by herself from her design studio at home, Monita has produced a well-established interior design service with an annual turnover in 2014/2015 of £75,380. Along the way she has won the KBB Young Designer Award for Bathrooms and has been a finalist for other prestigious bathroom design awards. Offering a professional design and supply service for bathrooms, kitchens and interiors, Monita strives to achieve the very best design to suit her clients' individual needs.
Larrytech
Set up by Managing Director Larry Hardcastle in 2001, Larrytech Ltd is a website design agency that develops bespoke websites for a broad range of satisfied clients. Mr Hardcastle has built his business since the age of 14 and has now grown it to a company employing 13 members of staff. With an annual turnover in 2014/2015 of £357,000, Larrytech has succeeded by building long-lasting relationships with clients.
Of the company's success, Mr Hardcastle said: "We have always prided ourselves on being at the cutting edge of web technology, providing outstanding solutions and unrivalled levels of customer service."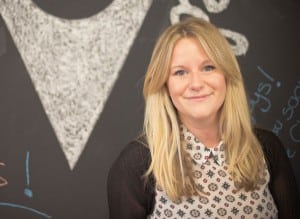 Yoyo Design
Jenny Kitchen has led multi-award-winning digital agency Yoyo Design since 2011. As one of the top five boutique creative agencies in the UK, Jenny's company has a staff count of 17. In 2014/2015, Yoyo Design saw an annual turnover of £736,094. Her biggest projects have been overseeing visual merchandising guides for M&S and leading the digital agency for RNLI. After working in marketing for six years, Jenny explained her motivations to start Yoyo Design were: "To create something that was focused on delivering world-class solutions, building a place where people loved coming to work, being successful and being happy."
Business Hero of the Year | Sponsored by Easistore
Nominees for this award have gone the extra mile in their job to achieve something amazing, or overcome adversity in their professional life while at the same time continuing to deliver an excellent service. These people are ambassadors for the borough of Tunbridge Wells and a role model for their colleagues.
Lifestyle Europe: Chairman and Managing Director Marc Matthew and Peter Isted
They say it is lonely at the top, but this is not the case for Marc Matthew and Peter Isted at Lifestyle Europe. Although they sit at the pinnacle of this motor organisation, which employs 425 staff, they have not lost touch with those below them on the corporate ladder. Described as 'inspiring' and encouraging a 'community ethos' among staff, Mr Matthew and Mr Isted are actively engaged in a number of philanthropic ventures by raising over £100,000 for charities such as the Pickering Cancer Drop-In Centre over the past few years. Together they have ensured that under their leadership Lifestyle Europe 'is a very happy place to work'.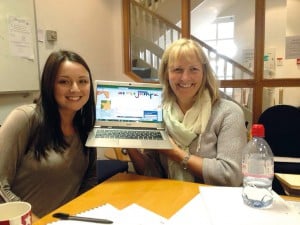 StarJumpz Children's Centre
Owner Joanna Brett
Since setting up Starjumpz five years ago, Joanna Brett's vision and perseverance has taken the brand from strength to strength. A qualified Paediatric Occupational Therapist with 21 years of experience, Ms Brett is described as 'selfless' with her time, an 'understanding and supporting' team leader and displaying an 'awe inspiring' dedication to her work. The centre provides pioneering services to children with learning, developmental and behavioural challenges.
Signal UK
Owners Paul Chapman and Gary Rose
For nine years Signal UK has provided The Pickering Cancer Drop-In Centre with their leaflets, posters, t-shirts, sweatshirts, bags, banners, badges and logos cost-free. Run by Paul Chapman and Gary Rose, both of whom have been affected by cancer in the family, this community-minded design-to-print firm has saved Pickering thousands of pounds over the years. Polly Taylor, who runs the centre, said: Â "If anybody deserves to be nominated as heroes, these guys do. They certainly are Pickering's hero and have the biggest hearts of anybody I know."
This is the ultimate award of all the categories and will go to the business that can show outstanding initiative, boldness and imagination in their enterprise, as well as sound management practices.
The winner will be able to show they have a clear strategy to invest in the skills of their staff and will be expected to demonstrate sustainable growth combined with a degree of commercial success that is exceptional for the size of the business.
Nuffield Health Tunbridge Wells
Founded in 1968 from funds raised by the local community, Nuffield Health has established itself as a leading private healthcare provider in the Kent region. The hospital is a large employer in the town, with 308 staff ranging from full time to temporary. In 2014 the firm bought the Wellbeing Centre in Knights Park in order to help prevent lifestyle-induced illnesses, raise self-esteem and even help post-surgery patients recover. The company is in good financial health, with profits predicted to be £2.45million in 2016 compared to £1.65million last year.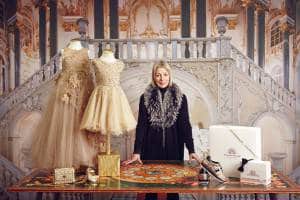 Childrensalon
This long-established British Heritage brand is now the world's premier online destination for luxury children's fashion. Established in 1952 and online since 1999, the family-run business has received many accolades in recent years for both the quality of its service and the strength of its finances. With profits of £14million estimated for 2016, an increase of almost £4million on the previous year, the firm has been widely recognised as one of the fastest-growing companies in the UK. With sales surging over 700 per cent since 2011, and plans to more than double the workforce within the next two years to 450 employees, this company is one to watch.
Easistore
Edenbridge-based Easistore, now also in Tunbridge Wells, Maidstone and Crawley, has been around since 1989 and has been growing steadily over the years, overcoming numerous recessions and the introduction of VAT on self-storage. The company is constantly innovating to ensure it gives good customer service, including free moving services, free rental vans, climate control in their units, free Wi-Fi and covered loading bays. They also refund customers who discover they have purchased more space than they need. With occupancy currently at 70 per cent, the company aims to raise this to the mid 80's over the next few years, while growth remains steady with estimated profits of £556,000 this year.
A big thanks to all those who took part. In our book you're all winners. For further information on how to obtain tickets to the event email Lara Milan