Local entrepreneur, John Butterworth, has never been one to stand still, with his career taking him from managing nightclubs in the West End to owning a large antique furniture store in Philadelphia.
Now he is re-launching Scallywags, a bar and café on Mount Ephraim, in the hope of providing an alternative place in the town to relax and have a drink, or on some nights, what he likes to call 'a bit of civilised naughtiness'.
Although the desire to house both relaxing and riotous nights requires more than just the music choice. As John tells the Times, his background in high-end furniture have helped him carefully curate the interior to find the right ambience:
"I was one of the first idiots to start the whole pine furniture craze. I started by making tables out of old joist, out of parts from buildings like this place and you'd find me ripping all the joist out and all the floorboards out to make furniture."
"Having always been a naughty but fun, party-loving scallywag, I decided to call the company just that. So Scallywag was born in the summer of 1970."
And it is a name that John has used throughout his life: "Originally Scallywags was a massive site in London, the biggest showroom in Europe for pine furniture at the time.
"Then I went to America and built a huge store in Philadelphia, called Scallywag Homes, and we sold everything under one roof: two thousand different types of fabric, to upholstery, TV Centres, antiques, lighting, rugs. The venue now is essentially a small vignette from that store really."
Then, after returning to the UK ten years ago, John started to look for a new challenge:
"I started from zero again and it was the building here [Mount Ephraim] which really inspired me. But that's because I knew the secret here – I knew there was a beautiful regency living room still hidden inside."
After falling in love with the premises, John did his research on the location:
"I would sit on the corner and watch the traffic, would watch the people walking past, noting the demographics and the movement of people."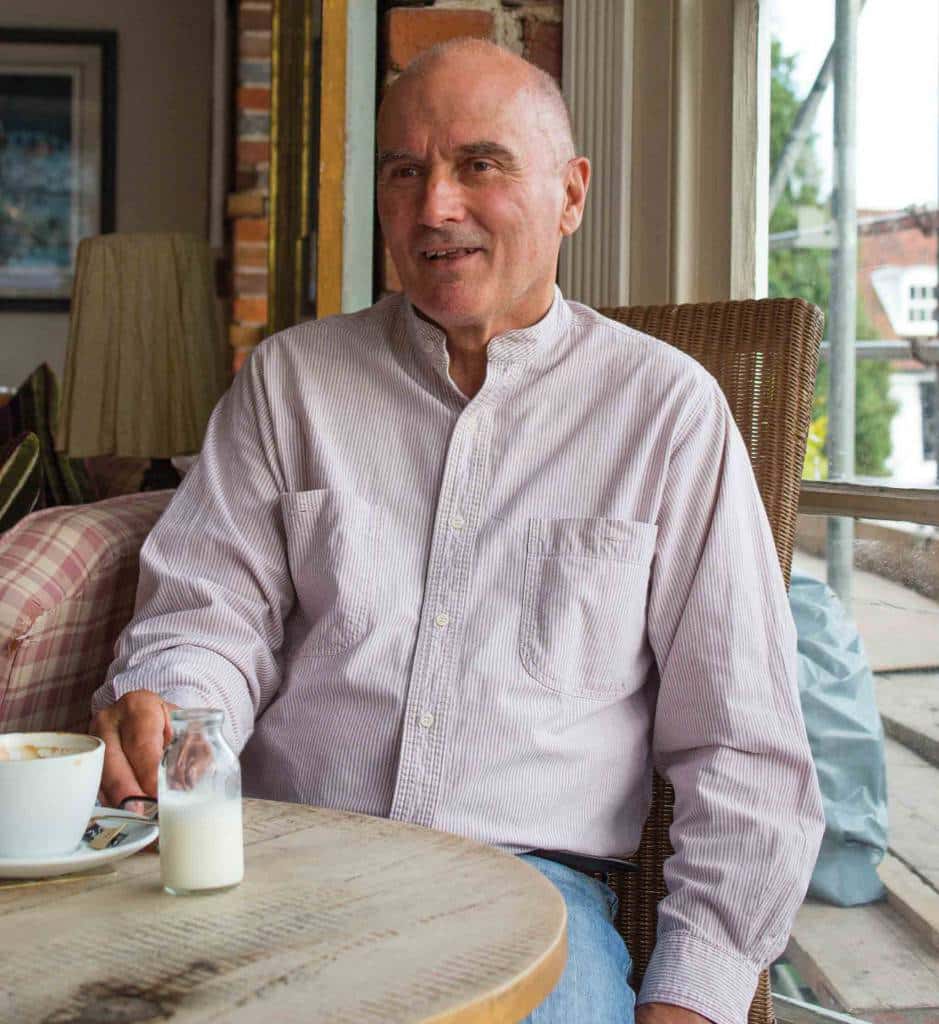 This close attention to detail is something John has always strived to maintain throughout his life in business, even if it sometimes raises eyebrows:
"People think I'm crazy, sometimes. But by constantly asking questions and thinking future prospects through, it means when an opportunity comes along, I'm ready."
So when the premises became available, he jumped at the opportunity, completely rebuilding the interior himself, from scratch, a task he relished:
"I've always liked working with my hands and that's where my passion for furniture really came from, I think.
"When I was a kid I was always out in the street, watching the electrician, the telephone engineer, the plumber. And all that stuff stays in your head, especially if you're a visual person.
"That's how I built this place with my own hands – the only thing I didn't do was plaster the ceilings and walls."
And John is proud of the ambience he has created in Scallywags, which first opened its doors in October 2013:
"It's the same idea that I sold in the States for years, which is relaxed elegance. It's about being able to come home after a hard day's work and if you want to put your feet up on the table, you shouldn't be put off just because it's a really nice piece."
"You don't need to be afraid of using the furniture. We're only borrowing it for the time we are here, so don't be afraid to use it. If it turns from a 12 piece china set into an 11 piece, so what?! You're not taking it with you."
UP AND COMING EVENTS
With the re-launch, Scallywag are pulling in a diversity of acts between Wednesday and Saturday night from Cockney sing-alongs tonight to laid-back jazz on Friday. The reopening week is culminating in a 'Musical Cabaret Murder Mystery', performed by a group of top West End cabaret stars.
For details of future events, visit http://civilisednaughtiness.com/